Romesh Ranganathan Announces New 2024 Tour: HUSTLE
Tickets go on sale 10am, 30 September
After a sell-out tour in 2019-22, Romesh is back with a brand-new show examining the human condition. Are people inherently good? Is charity always a positive thing? Is hustling the key to success? Or is all this a load of rubbish we've made up to keep people working hard for no reason?
Join Romesh as he examines all of these issues and more, while providing no real answers.
Romesh Ranganathan is best known for The Misadventures of Romesh Ranganathan, The Ranganation, Rob & Romesh Vs, A League of Their Own, Avoidance, Romantic Getaway, host of The Weakest Link and his own BBC Sounds and Radio 2 show For The Love of Hip Hop.
Romesh will be touring with Hustle from April 2024
Aliya Al-Hassan is UK Managing Editor of BroadwayWorld. A London-based theatre critic and journalist, she has a life-long passion for the arts, with a focus on theatre and opera. She is a... (read more about this author)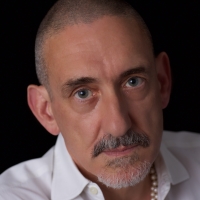 Interview: Neil Bartlett on the Writing Process, Gender Identity and Adapting ORLANDO for the Stage

November 25, 2022

Adapted by Neil Bartlett, starring Golden Globe winner Emma Corrin and directed by Tony and Olivier winner Michael Grandage, the early-awaited stage version of Orlando is about to start previews. BroadwayWorld caught up with Neil ahead of opening night on 5 December to talk about the writing process, gender identity and the magic of language.
---
Guildhall School of Music & Drama Announces Spring 2023 Events

November 25, 2022

This spring, Guildhall School of Music & Drama presents a varied programme of events for the public to enjoy, including concerts, drama productions, opera and jazz.
---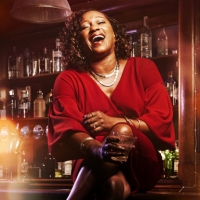 Black Friday: Save up to 38% on THE WIFE OF WILLESDEN

November 25, 2022

Save up to 38% on The Wife Of Willesden. After a sold-out, critically acclaimed run in 2021, Alvita, The Wife of Willesden returns for one more round at the bar. 
---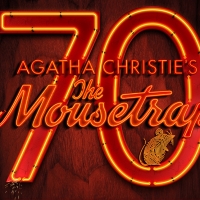 THE MOUSETRAP Will Open on Broadway in 2023

November 25, 2022

Agatha Christie's iconic thriller, The Mousetrap, the longest running play in the world, marks its 70th anniversary today (25 November) by announcing that the show will make its Broadway premiere next year.
---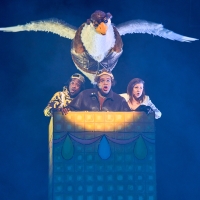 Photos: First Look at MOTHER GOOSE at Hackney Empire

November 24, 2022

Hackney Empire has released production images for its 23rd Christmas pantomime Mother Goose which began previews on 19 November. The production runs until 31 December with press night on 1 December.
---