Aliya Al-Hassan
MOST POPULAR ARTICLES
LAST 30 DAYS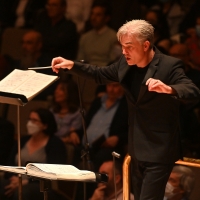 BWW Review: THE MIDSUMMER MARRIAGE, Southbank Centre
Posted: Sep. 26, 2021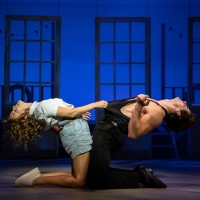 BWW Review: DIRTY DANCING, Richmond Theatre
Posted: Oct. 6, 2021


BWW Review: BACK TO THE FUTURE: THE MUSICAL, Adelphi Theatre
Posted: Sep. 28, 2021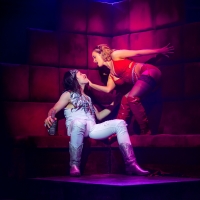 BWW Review: ROCK OF AGES, New Wimbledon Theatre
Posted: Sep. 23, 2021


BWW Review: BLITHE SPIRIT, Harold Pinter Theatre
Posted: Sep. 22, 2021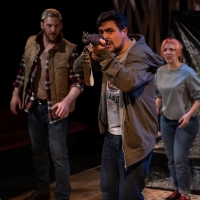 BWW Review: HOW TO SURVIVE AN APOCALYPSE, Finborough Theatre
Posted: Oct. 2, 2021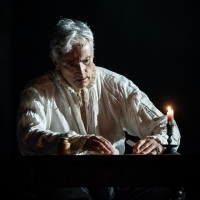 BWW Review: THE MIRROR AND THE LIGHT, Gielgud Theatre
Posted: Oct. 8, 2021


LAST 365 DAYS
The BroadwayWorld Beginner's Guide to: Musicals
Posted: Feb. 9, 2021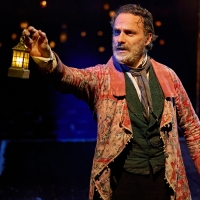 BWW Review: A CHRISTMAS CAROL, Old Vic: In Camera
Posted: Dec. 18, 2020


BWW Review: 'WHAT I LOVE' WITH BEN WHISHAW, Podcast
Posted: Nov. 4, 2020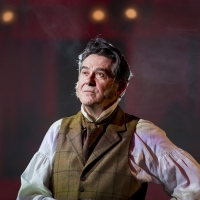 BWW Review: BEING MR WICKHAM, Theatre Royal Bury St Edmunds Online
Posted: May. 1, 2021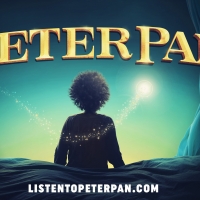 BWW Review: PETER PAN: THE AUDIO ADVENTURE, Audio Play
Posted: Jan. 12, 2021


The BroadwayWorld Beginner's Guide to: Shakespeare
Posted: Jan. 22, 2021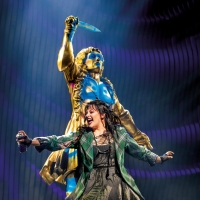 BWW Review: CINDERELLA, Gillian Lynne Theatre
Posted: Aug. 19, 2021


BWW Review: 9 TO 5 THE MUSICAL, New Wimbledon Theatre

October 20, 2021

Is there anyone in the world who doesn't love Dolly Parton? Even country music-haters know her tunes and appreciate her philanthropy. 9 To 5 The Musical debuted on stage in 2009 and is an entertaining adaptation of the revenge satire film, which saw Dolly, along with Lily Tomlin and Jane Fonda outwitting their awful and sexist male boss to gain female empowerment.
---
BWW Review: A SPLINTER OF ICE, Jermyn Street Theatre

October 16, 2021

Alan Strachan and Alistair Whatley's well-received production of A Splinter Of Ice was streamed online before a national tour. This understated and intriguing look at friendship, loyalty and allegiance now comes to the Jermyn Street Theatre. In 1987, the Cold War is very recent history. Ben Brown's play imagines the conversation that may have taken place between novelist Graham Greene and his old MI6 boss Kim Philby when Greene visited him in Moscow while attending a peace conference.
---
BWW Review: RICE, Orange Tree Theatre

October 14, 2021

As part of their new Recovery Season, the Orange Tree Theatre, in a co-production with Actors Touring Company now brings us Rice, a powerful, thought-provoking and funny play about cultural identity, class, race and power told through two very different women, who form an unlikely friendship. Set in Australia, Nisha is a young Indian-Australian and an ambitious executive on the cusp of securing a life-changing deal to sell rice to India. Yvette is an older Chinese-Australian who cleans Nisha's office while she juggles with trying to revive a failing business and a daughter in trouble for environmental activism.
---
BWW Review: THE MIRROR AND THE LIGHT, Gielgud Theatre

October 8, 2021

Many people got through the first lockdown engrossed in the final part of Hilary Mantel's literary trilogy following the rise and fall of Thomas Cromwell. After the successful stage adaptations of the first two books, fans have waited seven years to see The Mirror And The Light; the concluding part of Mantel's epic work. Whether it was worth the wait is not entirely clear.
---
BWW Review: DIRTY DANCING, Richmond Theatre

October 6, 2021

Dirty Dancing debuted on stage back in 2006. After numerous tours it is now back at Richmond Theatre, which has opened its doors for the first time in 559 days. The show is a faithful interpretation of the much-loved film following the story of 'Baby' Houseman as she spends a summer discovering love, sex and relationships at a 1960s holiday camp.
---
BWW Review: HOW TO SURVIVE AN APOCALYPSE, Finborough Theatre

October 2, 2021

Opening its doors for the first time since March 2020, London's iconic little Finborough Theatre is back. Jordan Hall's How To Survive An Apocalypse, an award-winning, touching and witty romantic comedy, also looks at the need to prepare for potential Armageddon.
---
BWW Review: WITNESS FOR THE PROSECUTION, London County Hall

October 1, 2021

Based on Agatha Christie's 1925 short story, Witness For The Prosecution was well-established at London's County Hall before the pandemic. It now makes a welcome return and is as ingenious as ever. We are all used to seeing television adaptations of Christie's work, but Lucy Bailey's creative version takes all the theatrics of a courtroom and translates it neatly into a truly immersive production.
---
BWW Review: THE MIDSUMMER MARRIAGE, Southbank Centre

September 26, 2021

In 1955 Michael Tippett introduced his first opera The Midsummer Marriage to a grey, post-war society desperate for some joy and optimism. It has divided the critics, with detractors pointing to the awkward libretto and fans in raptures with the sumptuous score. It is certainly a huge piece for the London Philharmonic Orchestra's new Principal Conductor, Edward Gardner, to conduct as his debut. However, the result was enthralling.
---
BWW Review: ROCK OF AGES, New Wimbledon Theatre

September 23, 2021

Rock of Ages, the brash rock musical, is back for another tour. The cheesy story of small-town girl Sherrie arriving on 1980s Sunset Strip to follow her dreams is full of stone-washed denim and bad hair. Unfortunately, it also remains full of chauvinism and boorish gags.
---
BWW Review: BLITHE SPIRIT, Harold Pinter Theatre

September 22, 2021

Richard Eyre's production of Noël Coward's 1941 Blithe Spirit was just settling into its West End home last year when lockdown struck. Now revived with most of its original cast, it settles into the Harold Pinter theatre for an eight-week run, featuring a stage-stealing appearance by Jennifer Saunders.
---
BWW Review: BACK TO THE FUTURE: THE MUSICAL, Adelphi Theatre

September 28, 2021

Since its release in 1985 Back to the Future has been an iconic film. It made a star out of Michael J Fox and catapulted Huey Lewis' "The Power of Love" into a worldwide hit. Despite repeated pressure and two sequels, creators Robert Zemeckis and Bob Gale always refused to make a reboot of the original film, but the thought of a musical as a new medium to tell the story has proved irresistible.
---
BWW Review: STATEMENTS AFTER AN ARREST UNDER THE IMMORALITY ACT, Orange Tree Theatre

September 3, 2021

Famous for his overtly political works against apartheid, Athol Fugard is probably South Africa's most highly regarded playwright. The Orange Tree Theatre put on his searing Blood Knot in 2019 about brothers across the race divide and now revisits his work with the powerful story of a forbidden relationship between a white woman and a black man in Statements After An Arrest Under The Immorality Act.
---
BWW Review: CIRQUE BESERK!, Garrick Theatre

August 26, 2021

Cirque Beserk! is a circus with a very good pedigree. Founded by Martin Burton, the original Zippo The Clown, this entertaining and skillful production brings the traditional circus show into the modern age, using talent sourced from around the globe.
---
BWW Review: CINDERELLA, Gillian Lynne Theatre

August 19, 2021

Theatre has endured a truly torrid time during the pandemic, with Andrew Lloyd Webber's Cinderella delayed for a year and last month's opening night called off at the last minute. However, the much-hyped show is now here and this irreverent take on the traditional fairytale is a joyful spectacle.
---
BWW Review: JERSEY BOYS, Trafalgar Theatre

August 18, 2021

It's been over four years since jukebox musical Jersey Boys was in the West End. The uplifting story of the rise of one of the most successful bands of the 1950s and 60s, Frankie Valli and the Four Seasons, now explodes back into London at the newly refurbished Trafalgar Theatre.
---
BWW Review: CABARET ALL STARS FT. BILL BAILEY, Proud Embankment

August 13, 2021

Proud Embankment's Cabaret All Stars is back with a bang for another season of some the best burlesque, cabaret and circus acts in London at the moment. The company has an excellent reputation for the quality of its acts and has showcased a glitzy array of special guests in the past. On selected dates until the end of September, national treasure and all-round polymath Bill Bailey joins the show.
---
BWW Review: TWELFTH NIGHT, Shakespeare's Globe

August 10, 2021

The Globe's Artistic Director Michelle Terry has not had the easiest start to her tenure. Until a few weeks ago, she had not put on a live show since last March. Happily, with the summer season now in full swing and Groundling tickets returned, she now stars in the theatre's joyful new production of Twelfth Night.
---
BWW Review: THE WAR OF THE WORLDS, Rose Theatre

July 29, 2021

In October 1938, Orson Wells broadcast a radio adaptation of H.G. Wells' The War of the Worlds. He converted the story of alien invasion into a series of dramatic news bulletins, which inadvertently inspired mass panic across America. This incident is seen by some as the original source of 'fake news'. First seen in 2019, physical theatre duo Rhum + Clay's clever adaptation now lands in the Rose Theatre this week as part of a new tour.
---
BWW Review: HEATHERS THE MUSICAL, Theatre Royal Haymarket

July 24, 2021

Before Clueless or Mean Girls came Heathers, a cult 1988 film satirising the explosive consequences of painful social pressures in an American high school. Laurence O'Keefe and Kevin Murphy's award-winning musical version now bounces back into the West End for a 12-week run with a brand new vigour.
---
BWW Review: COPENHAGEN, Rose Theatre

July 21, 2021

In 1941 two leading physicists secretly met in Nazi-occupied Denmark to discuss the race between Hitler and the allies to create the nuclear bomb. These men were Werner Heisenberg, a German working on Hitler's bomb programme, and his old mentor Niels Bohr, a half-Jewish Dane with links to the United States' nuclear programme. First seen in 1998, Michael Frayn's fascinating but ultimately frustrating play, Copenhagen, explores several possibilities of what may have happened between the men.
---