Aliya Al-Hassan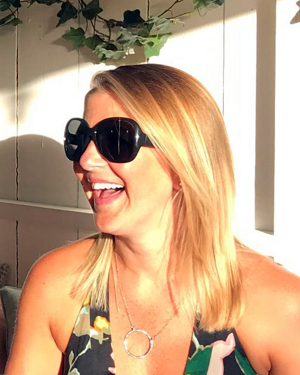 Aliya Al-Hassan is UK Managing Editor of BroadwayWorld. A London-based theatre critic and journalist, she has a life-long passion for the arts, with a focus on theatre and opera. She is always keen to promote new work and smaller venues. Follow her on Twitter @aliyajaderosa
MOST POPULAR ARTICLES
LAST 30 DAYS
LAST 365 DAYS
Review Roundup: What Did the Critics Think of James Graham's BEST OF ENEMIES?

November 29, 2022

James Graham's Best Of Enemies is now open at the Noel Coward Theatre, having transferred from the Young Vic. The play is set in 1968 and follows the fight for the American Presidency between the cunningly conservative William F. Buckley Jr., and the iconoclastic liberal Gore Vidal, played by David Harewood and Zachary Quinto. The play received rave reviews at The Young Vic, but what did the critics think of the revival?
---
Black Friday: Save up to 50% on PARADISE NOW! at the Bush Theatre

November 28, 2022

Ready to change your life? Start your journey to greatness and join the biggest pack of girlbosses and SHE-ros you'll ever meet with Paradise!  Black Friday: Save up to 50% on Paradise Now!
---
Guildhall School of Music & Drama Announces Spring 2023 Events

November 25, 2022

This spring, Guildhall School of Music & Drama presents a varied programme of events for the public to enjoy, including concerts, drama productions, opera and jazz.
---
Black Friday: Save up to 38% on THE WIFE OF WILLESDEN

November 25, 2022

Save up to 38% on The Wife Of Willesden. After a sold-out, critically acclaimed run in 2021, Alvita, The Wife of Willesden returns for one more round at the bar. 
---
Interview: Neil Bartlett on the Writing Process, Gender Identity and Adapting ORLANDO for the Stage

November 25, 2022

Adapted by Neil Bartlett, starring Golden Globe winner Emma Corrin and directed by Tony and Olivier winner Michael Grandage, the early-awaited stage version of Orlando is about to start previews. BroadwayWorld caught up with Neil ahead of opening night on 5 December to talk about the writing process, gender identity and the magic of language.
---
THE MOUSETRAP Will Open on Broadway in 2023

November 25, 2022

Agatha Christie's iconic thriller, The Mousetrap, the longest running play in the world, marks its 70th anniversary today (25 November) by announcing that the show will make its Broadway premiere next year.
---
Photos: First Look at MOTHER GOOSE at Hackney Empire

November 24, 2022

Hackney Empire has released production images for its 23rd Christmas pantomime Mother Goose which began previews on 19 November. The production runs until 31 December with press night on 1 December.
---
Christmas Concerts Announced at Marylebone Theatre

November 24, 2022

Curated by Robin Tyson (King's Singers), five outstanding concerts by some of the most celebrated performers in the UK will open Marylebone Theatre's music programming this December.
---
Black Friday: Save up to 35% on AS YOU LIKE IT @sohoplace

November 24, 2022

Tickets available for As You Like It from just £20 as part of our Black Friday deals!
---
Mandala Theatre Announces MAD(E), a Play Exploring Masculinity and Young Men's Mental Health

November 24, 2022

The huge problem of masculinity and boys and young men's mental health is starkly exposed in a new play developed and produced by Oxford-based Mandala Theatre Company. It will open its national tour at the North Wall Arts Centre, Oxford on January 25th, 2023.
---
Review: A CHRISTMAS CAROL, The Old Vic Theatre

November 24, 2022

There are surely few less festive places to be than The Old Vic Theatre while Jack Thorne's A Christmas Carol is being staged. From mince pies and satsumas for the audience, Victorian bell ringing, snow falling and turkeys flying from the rafters, is it joyfully reassuring and supremely comforting.
---
Moving Funding Out of the Capital is 'Punishing' London Says Tamara Rojo

November 24, 2022

As she prepares to leave the English National Ballet, Tamara Rojo has said that moving arts funding away from London is 'punishing' the capital, in an interview on BBC Radio 4.
---
Black Friday: Tickets From Just £15 for THE WOMAN IN BLACK

November 23, 2022

Black Friday: Save up to 51% on The Woman in Black. Adapted from Susan Hill's classic book, The Woman in Black at the Fortune Theatre has been thrilling London audiences since 1989.
---
New Earth Theatre Pulls Play From Sheffield Crucible Over Staging of MISS SAIGON

November 22, 2022

British East and South East Asian Theatre Company, New Earth Theatre, has announced that they will longer be bringing their production of WORTH to Sheffield's Crucible Theatre, due to the theatre's decision to stage Miss Saigon at the same time.
---
THE BEEKEEPER OF ALEPPO is Coming to Salisbury Playhouse in March 2023

November 22, 2022

The Beekeeper Of Aleppo is coming to Salisbury Playhouse in March 2023. Christy Lefteri's best-selling novel has its world premiere in a brand new adaptation by Nesrin Alrefaai, and Matthew Spangler who adapted the hit West End and now Broadway stage version of The Kite Runner, from 21 - 25 March 2023.
---
SEANN WALSH: IS DEAD, HAPPY NOW? is heading to the Soho Theatre

November 22, 2022

Following a hugely successful, critically acclaimed sellout run and a Dave Edinburgh Comedy Awards nomination at this year's Edinburgh Fringe, Seann Walsh brings his new show to London's Soho Theatre. This is the last chance to see this show live.
---
Black Friday: Save up to 45% on HEATHERS THE MUSICAL

November 22, 2022

Black Friday deals! Following two smash hit London seasons and the WhatsOnStage award for Best New Musical, Heathers The Musical Is Back! 
---
Black Friday: Catch THE BOOK OF MORMON for £25, £35 or £45

November 21, 2022

The Book of Mormon, winner of nine Tony Awards® and four Olivier Awards, including Best Musical for both, follows a pair of Mormon boys sent on a mission to a place that's about as far away a from Salt Lake City as you can get. 
---
WE'RE FEW AND FAR BETWEEN Will Run at Drayton Arms Theatre

November 18, 2022

We're Few and Far Between, written by Claudia Vyvyan and directed by Alexzandra Sarmiento, will run from 22-26 November at the Drayton Arms Theatre, following a successful run at the White Bear Theatre. 
---
The Old Vic Launches Free Online Platform, The Hub

November 18, 2022

The Old Vic is delighted to announce the launch of The Hub – a brand new, free, online platform that will enable anyone, from anywhere, to delve behind the scenes of the cultural industries. The platform will provide global audiences the opportunity to develop their careers, recognise pathways into the industry, and benefit from content championing positive mental health.
---