Aliya Al-Hassan
MOST POPULAR ARTICLES
LAST 30 DAYS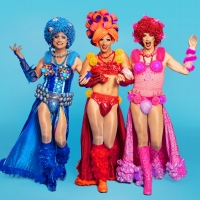 BWW Review: PRISCILLA QUEEN OF THE DESERT THE MUSICAL, New Wimbledon Theatre
Posted: Oct. 8, 2019


BWW Review: A TASTE OF HONEY, Richmond Theatre
Posted: Oct. 9, 2019


BWW Review: CALENDAR GIRLS - THE MUSICAL, New Wimbledon Theatre
Posted: Oct. 2, 2019


BWW Review: VALUED FRIENDS, Rose Theatre
Posted: Sep. 27, 2019


Menier Chocolate Factory: What You Need To Know
Posted: Oct. 7, 2019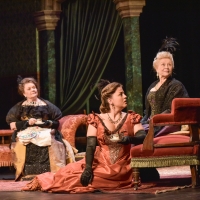 BWW Review: A WOMAN OF NO IMPORTANCE, Richmond Theatre
Posted: Sep. 18, 2019


Southwark Playhouse: What You Need To Know
Posted: Sep. 30, 2019


LAST 365 DAYS

BWW Review: ROCK OF AGES, New Wimbledon Theatre
Posted: Feb. 27, 2019



BWW Review: JACK THE RIPPER: THE WOMEN OF WHITECHAPEL, London Coliseum
Posted: Mar. 31, 2019



BWW Review: CHITA RIVERA, Cadogan Hall
Posted: Feb. 11, 2019



BWW Review: THE ROCKY HORROR SHOW, New Wimbledon Theatre
Posted: Feb. 12, 2019


BWW Review: PROM 4: THE PLANETS, Royal Albert Hall
Posted: Jul. 22, 2019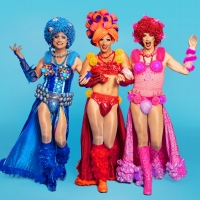 BWW Review: PRISCILLA QUEEN OF THE DESERT THE MUSICAL, New Wimbledon Theatre
Posted: Oct. 8, 2019


BWW Review: PROM 26: MOZART'S REQUIEM, Royal Albert Hall
Posted: Aug. 8, 2019


BWW Review: POSH, Rose Theatre

October 16, 2019

Improper behaviour from privileged, privately-educated white men with an overwhelming sense of entitlement. No, not a current opinion piece, but a description of Laura Wade's blistering and brutal play Posh. It is nearly a decade since Wade's devastating commentary of a section of the upper classes, but it feels more relevant now than ever.
---
BWW Review: PRISM, Richmond Theatre

October 15, 2019

Unless you are a seasoned movie buff, it is unlikely you will have heard of Jack Cardiff. However, this great British cinematographer had a seismic effect on the way in which we view films, having been the first person to shoot a Technicolor film in Europe. He worked on films such as Black Narcissus and The Red Shoes, filling the screen with previously unseen levels of colour and saturation. In Terry Johnson's play, Prism, we visit Cardiff in his declining years, as dementia robs him of his present, but also returns him to his colourful past.
---
BWW Review: BEETHOVEN: SYMPHONY NO.7, Southbank Centre

October 13, 2019

As part of the Southbank Centre's Classical Season, the Philharmonia Orchestra performed a fantastic Sunday matinee of Beethoven's Symphony No.7, along with Schumann's overture to Manfred and Mendlessohn's superb Violin Concerto.
---
BWW Review: A TASTE OF HONEY, Richmond Theatre

October 9, 2019

Shelagh Delaney was known for putting working class women centre-stage. It is remarkable to think that she was only 19 when she penned A Taste Of Honey, a bleak depiction of working class life in post-war Britain where people did not live, but simply tried to exist. It is even more significant that she was a young, uneducated, Northern woman succeeding in a theatrical world that was run for and by an educated elite of men. The National Theatre's excellent 2014 version now returns for a national tour before transferring to the Trafalgar Studios next year.
---
BWW Review: PRISCILLA QUEEN OF THE DESERT THE MUSICAL, New Wimbledon Theatre

October 8, 2019

Back in 1994, Stephan Elliott created a funny and powerful road-trip film that soon became a cult classic. Priscilla Queen Of The Desert was a pioneering LGBTQ+ comedy and found a successful home on the stage starring Jason Donovan. This newly-adapted musical tour sees Donovan take the reins as producer of a show that sparkles, but lacks some depth.
---
BWW Review: CALENDAR GIRLS - THE MUSICAL, New Wimbledon Theatre

October 2, 2019

After the 2003 film and the 2009 play, there can be few people who are not aware of the story of the Yorkshire Women's Institute members who posed nude for a charity calendar. Calendar Girls-The Musical is the latest incarnation of the story written by Take That's Gary Barlow and Tim Firth. After a very successful run at the Phoenix Theatre in 2017, this uplifting show is currently on tour and now comes to the New Wimbledon Theatre.
---
Menier Chocolate Factory: What You Need To Know

October 7, 2019

The Menier Chocolate Factory is set in a beautiful Grade II listed building close to London Bridge. Since 2004, the 180-seat venue has developed a reputation for hosting multi-award winning productions. Here is everything you need to know if you are travelling there.
---
BWW Review: VALUED FRIENDS, Rose Theatre

September 27, 2019

Our national obsession with property prices has a long history. Back in 1989, Stephen Jeffreys targeted the seismic social and financial changes of the decade with his play Valued Friends. A caustic commentary on Thatcher's Britain and the explosion of property prices, it was a hit when it premiered in 1989 at the Hampstead Theatre and earned Jeffreys Most Promising Playwright awards from both the Critics' Circle and Evening Standard. Michael Fentiman's brand new production at Kingston's Rose Theatre is the first revival of the play in thirty years and bristles with nostalgia, yet lacks real substance.
---
Southwark Playhouse: What You Need To Know

September 30, 2019

Founded in 1993, Southwark Playhouse has always been a local theatre, fostering strong community links and helping to revive neglected parts of Southwark. After settling into its Elephant and Castle home after several temporary venues, the theatre is now fundraising to relocate again to a truly secure and permanent home on Newington Butts, with a satellite studio back under the arches of London Bridge. The theatre has two spaces, The Little and The Large seating around 100 and 200 respectively. Here is everything you need to know if you are travelling there.
---
BWW Review: A WOMAN OF NO IMPORTANCE, Richmond Theatre

September 18, 2019

After the broad success of his year-long Oscar Wilde Season, Classic Spring's Dominic Dromgoole has brought the first play in that series, A Woman Of No Importance, on a national tour that kicks off Richmond Theatre's new season this week.
---
BWW Review: ASTANA BALLET, Royal Opera House

September 13, 2019

It is always exciting to witness a ballet company unseen in the UK. Astana Ballet is Kazakhstan's leading ballet company and since its 2013 debut, the company has performed all over the world. So far, this has not included the UK, but last night, Astana Ballet made its sold-out UK debut with an intriguing programme of four one-act ballets that combine classical choreography with an influence of contemporary and Kazakh folk dance.
---
BWW Review: AMSTERDAM, Orange Tree Theatre

September 12, 2019

In our turbulent modern times, the issue of intolerance for foreigners, immigrants and being 'the other' is a much-debated and controversial topic. In this way, Amsterdam, Maya Arad Yasur's thought-provoking, yet disjointed new play, could not be more prescient.
---
BWW Review: THE SECRET RIVER, National Theatre

August 28, 2019

Kate Grenville's acclaimed 2005 novel, The Secret River, centres around the brutality and tragedy surrounding the colonisation of Australia. After premiering in Sydney in 2013, the award-winning theatrical adaptation comes to the National's Olivier Theatre after blistering reviews at the Edinburgh Festival.
---
The King's Head Theatre: What You Need To Know

August 26, 2019

Founded in 1970 as the first pub theatre since Shakespeare's time, the 110-seat King's Head Theatre on Islington's Upper Street has played host to everyone from Joanna Lumley to Richard E Grant. In 2020, the theatre is hoping to move down the road to Islington Square, but meanwhile, here is everything you need to know if you're travelling there.
---
The London Coliseum: What You Need To Know

August 19, 2019

Opened in 1904 as The London Coliseum of Varieties, the London Coliseum is one of London's most impressive venues. Designed by Frank Matcham to house 2,359 seats, it remains London's largest theatre. Now home of the English National Opera, it also hosts a variety of dance and theatrical productions. The London Coliseum is committed to making opera accessible, with no formal dress code.
---
BWW Review: SADNESS AND JOY IN THE LIFE OF GIRAFFES, Orange Tree Theatre

August 12, 2019

There is something innately sad about Portuguese dramatist Tiego Rodrigues' play, Sadness and Joy in the Life of Giraffes. This is the final play of the Orange Tree Theatre's Directors' Festival where Director Wiebke Green explores an intriguing play about childhood, loss and growing up.
---
BWW Review: PROM 26: MOZART'S REQUIEM, Royal Albert Hall

August 8, 2019

Prom 26: Mozart's Requiem, is the perfect expression of the Proms in a darker mood; a captivating evening of music redolent of love, loss and death. This was a wonderfully emotionally charged concert, with powerful performances of epic pieces.
---
BWW Review: EIGHT GIGABYTES OF HARDCORE PORNOGRAPHY, Orange Tree Theatre

August 4, 2019

Online pornography addiction, debt collectors, unhappy marriages and acute boredom. This is the bleak world in which Australian playwright Declan Greene's play Eight Gigabytes of Hardcore Pornography is set. As part of the Orange Tree's Directors' Festival, Gianluca Lello directs the UK premiere of a show of acute awkwardness and the blackest of humour.
---
BWW Review: PILGRIMS, Orange Tree Theatre

August 12, 2019

As part of the Orange Tree Theatre's Directors' Festival, Elinor Cook's lyrical play Pilgrims looks at masculinity, mountains and myths. Friends Dan and Will scaled Everest when they were just teenagers. This incredible achievement comes to overshadow their adult lives in a variety of destructive ways, particularly when it comes to Rachel, the girl they are both in love with. As they challenge themselves to scale ever-higher heights, they push themselves to the brink.
---
BWW Review: THE MIKVAH PROJECT, Orange Tree Theatre

August 4, 2019

The Orange Tree Theatre's Directors' Festival is always an exciting opportunity to see emerging talent. This is the third cohort of directors who have been studying the Orange Tree Theatre and St Mary's University MA Theatre Directing Masters course. Georgia Green takes the directing reins here with Josh Azouz's heartbreaking debut play The Mikvah Project, that explores Judaism's relationship with sexuality in a modern world.
---
1