Photos: Classic Spring Stages AN IDEAL HUSBAND
Classic Spring is delighted to announce real-life father and son, Edward and Freddie Fox, are to play fictional father and son in Oscar Wilde's An Ideal Husband, from 20 April at the Vaudeville theatre. Also starring, in the role of Mrs. Cheveley, is Frances Barber. Directed by Jonathan Church, An Ideal Husband will play at the Vaudeville Theatre 20 April to 14 July 2018, before opening the Theatre Royal Bath Summer Season on 18 July to 4 August 2018.
Edward Fox
will play the Earl of Caversham. Among his many stage and screen credits, Edward has appeared as
Winston Churchill
in The Audience (West End), with
Helen Mirren
, and performed
T.S. Eliot
's 'Four Quartets' (
Riverside Studios
). Most recently on screen in Taboo (BBC), with
Tom Hardy
, Edward is best-known for his performances in The Day of the Jackal and Edward & Mrs. Simpson (ITV). Screen credits also include A Bridge Too Far, The Dresser, and Gandhi.
Freddie Fox
will play Lord Goring. He played Wilde's lover Lord Alfred 'Bosie' Douglas in The Judas Kiss, opposite
Rupert Everett
(Hampstead Theatre, West End). Other credits include Travesties (
Menier Chocolate Factory
, West End), Cucumber (Channel 4), Banana (E4),
Boy George
(BBC) and The Three Musketeers. Following cast injuries, Freddie took the role of Romeo to great acclaim in
Kenneth Branagh
's Romeo and Juliet, with
Lily James
(Garrick Theatre).
Frances Barber
plays Mrs. Cheveley. Best-known for her role as Caroline Warwick in Silk (BBC), her many screen and stage credits include Mr. Holmes, Vicious (ITV), and Death in Paradise (BBC). Her numerous stage appearances have included playing Cleopatra in Antony and Cleopatra (Shakespeare's Globe), Arkadina in The Seagull (RSC), and Julius in
Phyllida Lloyd
's all-female Julius Caesar (
Donmar Warehouse
). Classic Spring is a new theatre company from former Artistic Director of Shakespeare's Globe
Dominic Dromgoole
. The company is staging an unprecedented year-long celebration of
Oscar Wilde
at the Vaudeville Theatre, including runs of all four of his major plays, plus a series of 'interludes' and 'Wilde talks' intended to give a complete picture of his life and work. Next to open in the season is
Guy Chambers
' new folk opera, The Selfish Giant. The production will be co-produced by Royal & Derngate, Northampton, and directed by multi-award-winning director
Bill Buckhurst
. The limited run of lightly-staged performances will run at Royal & Derngate 4 April - 7 April, before moving to the Vaudeville from 10 - 14 April.
Guy Chambers
is a long-time collaborator with Robbie Williams, having co-written many of his most popular hits, including Angels, Millennium and Let Me Entertain You. Guy has also collaborated with
Kylie Minogue
,
Rufus Wainwright
,
Mark Ronson
and
Diana Ross
, amongst others. He has won three BRIT Awards, three
Ivor Novello
awards and an MTV Video Music Award. Over 20,000 tickets under £20 are being made available across the season, encouraging younger audiences and making the season as accessible as possible. Dominic's production of A Woman of No Importance, starring
Eve Best
and
Anne Reid
, ran successfully through the end of last year. Lady Windermere's Fan, starring
Kevin Bishop
,
Samantha Spiro
and
Jennifer Saunders
and directed by
Kathy Burke
, plays at the Vaudeville until 7 April. An Ideal Husband will be followed by The Importance of Being Earnest. Previous interludes and Wilde talks have included a lecture from the inimitable
Stephen Fry
, and a critically-acclaimed performance of De Profundis by
Simon Callow
(adapted by
Frank McGuinness
), which is set to return later this year.
Box office: 01225 448844 / theatreroyal.org.uk
Photo Credit: Marc Brenner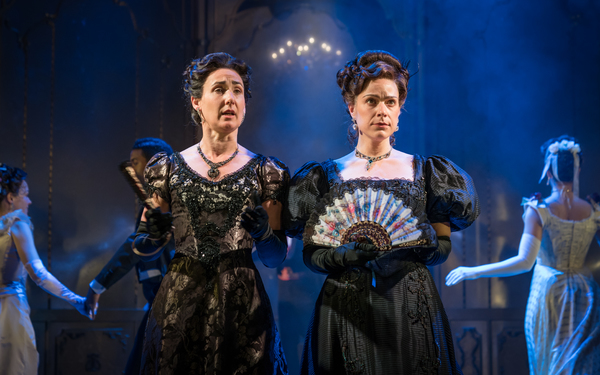 Rebecca Charles as Lady Basildon, Joanna van Kampen as Lady Marchmont

Faith Omole as Mabel Chiltern, EdWard Fox as Lord Caversham

Frances Barber as Mrs Cheveley, Sam Parks as Vicomte de Nanjac

Nathaniel Parker as Lord Chiltern, Frances Barber as Mrs Cheveley

Nathaniel Parker as Lord Chiltern, Frances Barber as Mrs Cheveley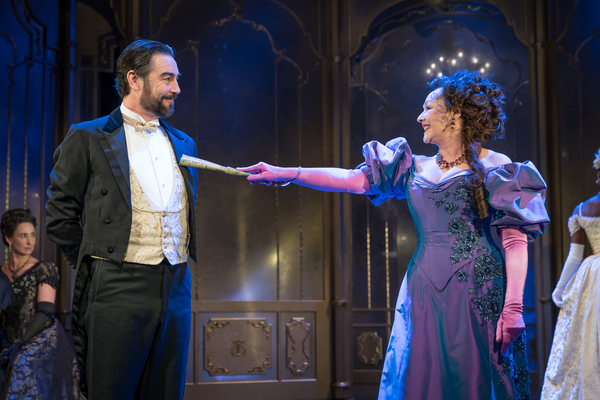 Nathaniel Parker as Lord Chiltern, Frances Barber as Mrs Cheveley

Freddie Fox as Lord Goring, Michael Peters as Mr Montford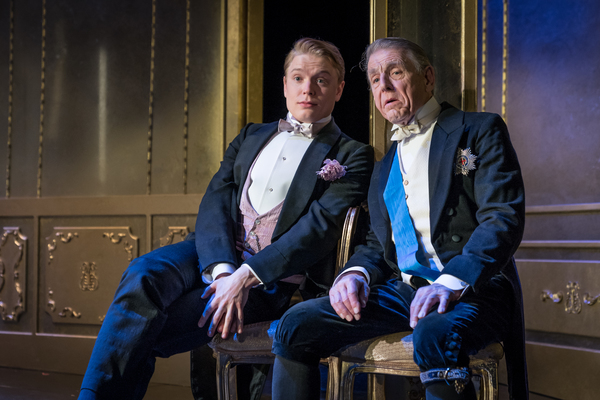 EdWard Fox as Lord Caversham, Freddie Fox as Lord Goring

Faith Omole as Mabel Chiltern, Freddie Fox as Lord Goring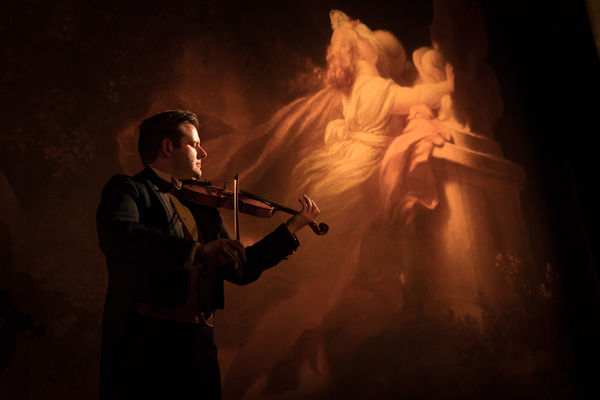 Freddie Fox as Lord Goring, Sally Bretton as Lady Chiltern

Susan Hampshire as Lady Markby, Sally Bretton as Lady Chiltern

Sally Bretton as Lady Chiltern, Frances Barber as Mrs Cheveley

Freddie Fox as Lord Goring, Tim Wallers as Phipps

Freddie Fox as Lord Goring, EdWard Fox as Lord Caversham

Freddie Fox as Lord Goring, Frances Barber as Mrs Cheveley

Freddie Fox as Lord Goring, EdWard Fox as Lord Caversham

Freddie Fox as Lord Goring, Faith Omole as Mabel Chiltern

Susan Hampshire as Lady Markby

Joanna van Kampen as Mrs Marchmont, Rebecca Charles as Lady Basildon

Samuel Barrett as James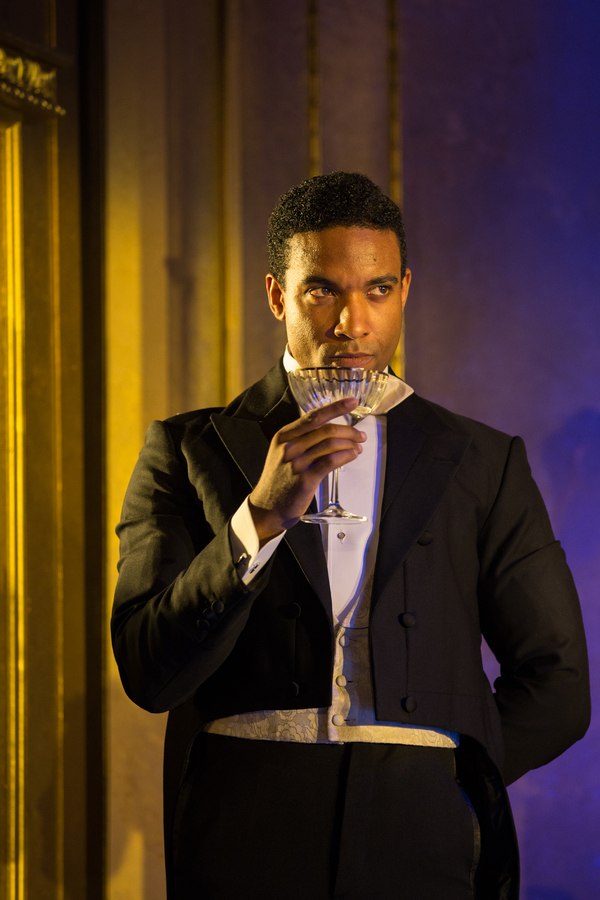 Michael Peters as Mr Montford

Frances Barber as Mrs Cheveley, Nathaniel Parker as Lord Chiltern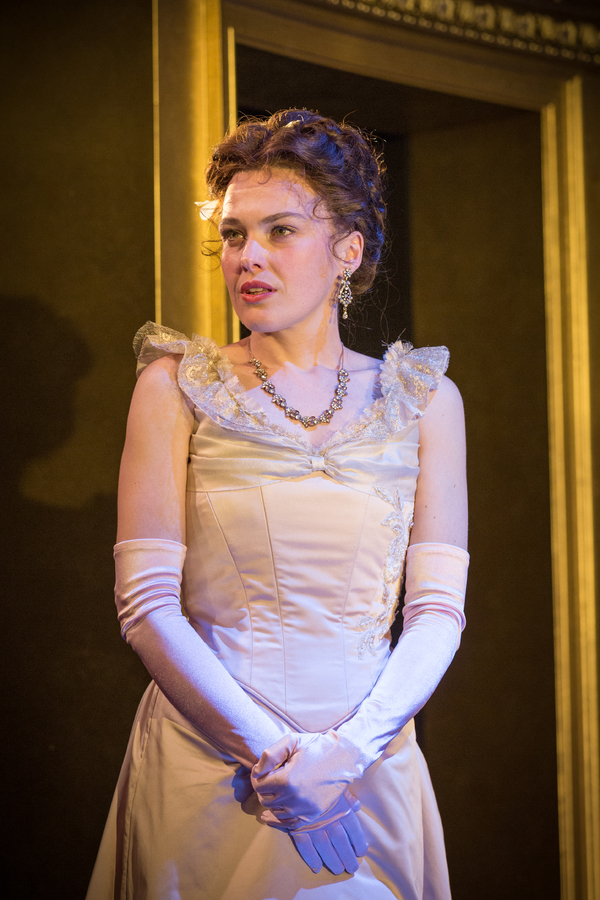 Sally Bretton as Lady Chiltern

Freddie Fox as Lord Goring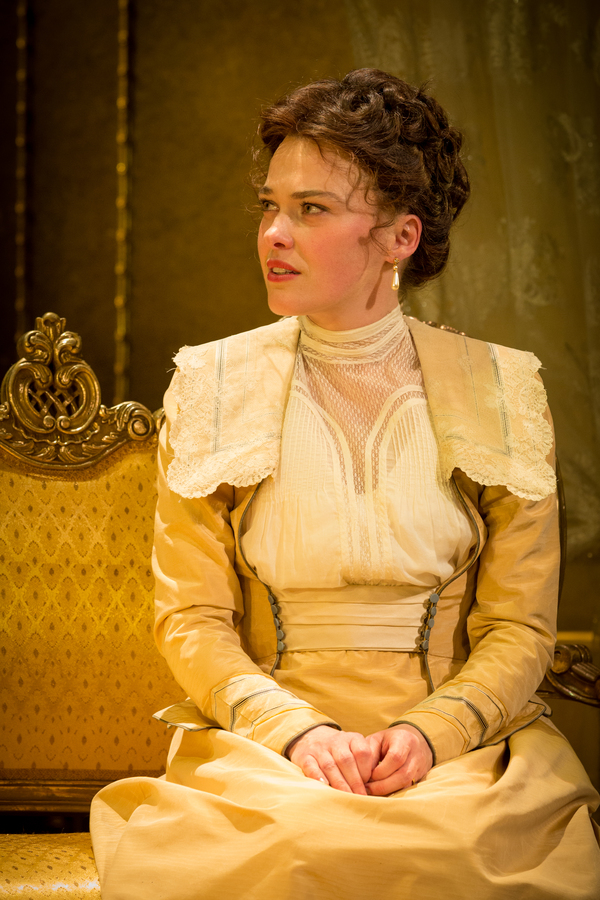 Sally Bretton as Lady Chiltern

Faith Omole as Mabel Chiltern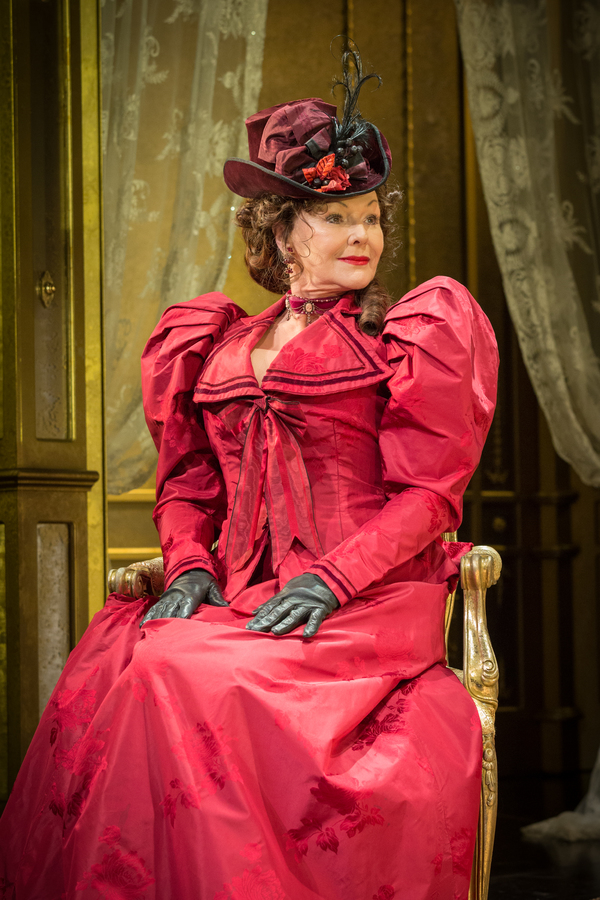 Frances Barber as Mrs Cheveley

Frances Barber as Mrs Cheveley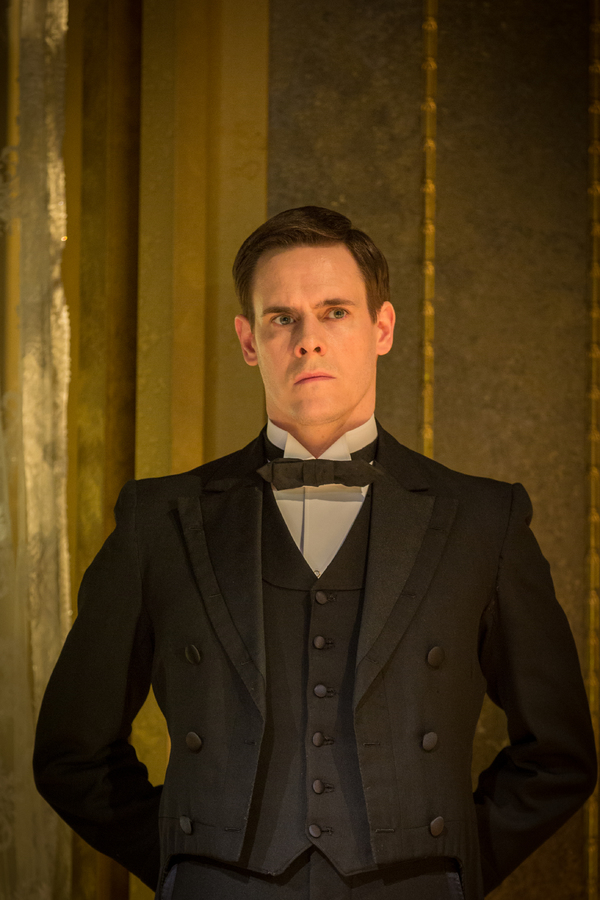 Sam Archer as Manson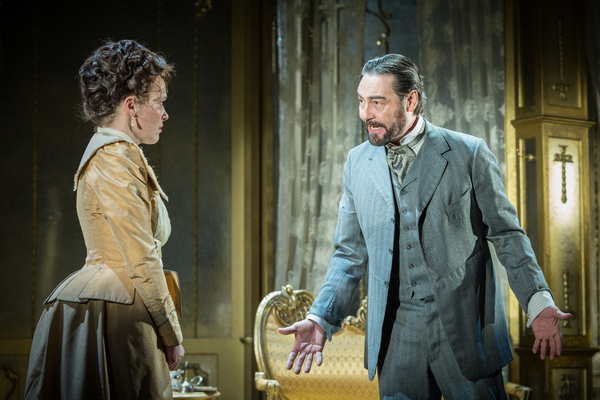 Nathaniel Parker as Lord Chiltern, Sally Bretton as Lady Chiltern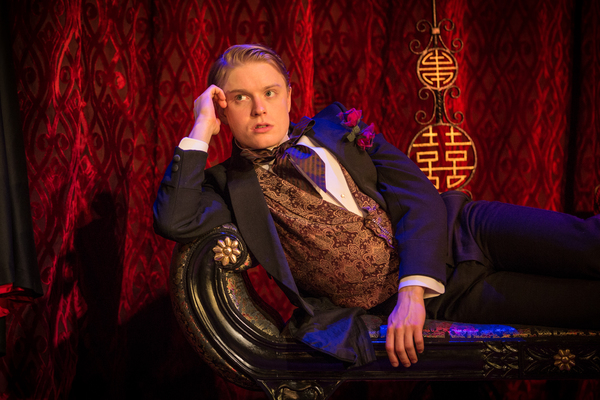 Freddie Fox as Lord Goring