EDINBURGH 2022: Pick of the Programme- Free Fringe
EDINBURGH 2022: Pick of the Programme- Free Fringe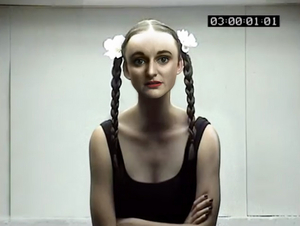 With over 3000 shows now onsale for the 2022 Edinburgh Festival Fringe, trying to narrow down what to see can be a bit of a task. BWW reviewer Natalie O'Donoghue has selected her top ten picks across the festival programme to highlight the shows you really don't want to miss this year!
Free Fringe shows are free to enter and there will be bucket donations at the end. It's expensive to take a show to Edinburgh so if you enjoyed the show please be as generous as you would for a ticketed show!
Twitter sensation Sooz (BBC Radio 4, BT Sport, BBC Radio 5 Live) got a PlayStation, the first adult console, in 1998 and finally felt grown-up. But is she? A stand-up show for anyone who remembers the 90s and had big dreams as a kid. Suitable for gamers and non-gamers alike!
Anna Morris: Kid-Life Crisis
Award-winning character comedian Anna Morris (Channel 4's Lee and Dean, BBC's Outnumbered, The First Team, Count Arthur Strong) brings her BBC Radio 4 special to life in this debut stand-up show. For the first time in her career, Morris steps out of her much-loved characters and reveals a side we've never seen. Kid-Life Crisis is an honest, funny and uplifting show about turning 40, eligible bitchelors, biological clocks and embracing 'otherhood.
Man With A Guitar Plays Story Songs
Gecko's playful story-songs will take you on a journey via ignored characters in Italian renaissance paintings, pig outlaws and tooth fairy admin. Expect wit and warmth from the Glastonbury festival regular, fresh from appearing on the BAFTA-winning Sky TV show Life and Rhymes. Gecko has shared bills with the likes of Tim Minchin, Ed SHeeran and Billy Bragg.
Are You Interested In A Comedy Compilation Show?
A stand-up comedy compilation show hosted by Tom Mayhew, as heard on BBC Radio 4. All proceeds going to Turn2Us, a UK charity that helps people living in poverty. Lots of big laughs and plenty of smiles raised. Every day will be different, with a different line-up for each show that showcases the full diversity of the comedians at the Edinburgh Fringe. For line-ups, follow Tom Mayhew on Twitter, Facebook and Instagram.
I Tried To Be Funny But You Weren't Looking
Ali Brice is embracing life after almost losing it. Three years on he's admitted defeat and is back on his feet and trying again. Through therapy, friends and... sausages, he's living in the moment and celebrating the little things life has to offer. This is a sincere, heartfelt and happy show. Expect silly stories, big questions and jokes aplenty from a ridiculous man with a stupid moustache
A heated argument and an all-night conversation leaves childhood friends Max and Kieran shaken, with suppressed emotions exploding to the surface. They are forced to confront their own perception of who they are, what their friendship means to one another and the men they are becoming under the pressure of how they want to be seen. In a new piece from writer/director Lex Joyce, two young men explore what it means to be a "man" in the modern world of social media, sexuality and toxic masculinity.
Eliott Simpson: (A)Sexy and I Know It
Eliott has never cared for sex. He enjoys doing people as much as he enjoys doing his taxes. But with tales of gender, stakes, queerness and cakes, Simpson will widen your eyes to the bizarre life of an asexual man trying to survive in a sex-obsessed world. So come along, keep on your thong, and enjoy the only show completely absent of dick jokes... Okay, there are some but they're very intellectual.
Hatty Ashdown: The Worry Drawer
'Wonderfully inventive, consistently funny' (Time Out). 'Innately funny' (Chortle.co.uk). Holding the neighbourhood's worries in her Worry Drawer, Hatty's mum, Pat, was the heart of her working-class community. Following her mum's death, a grieving Hatty (Funny Mummies podcast, Comedy Central) searched for the Worry Drawer hoping it would reveal the secrets to dealing with life's anxieties. This charmingly funny dedication to her mum sees Hatty ask: is there a single solution to every type of worry? Did the Worry Drawer actually exist? And did Pat Ashdown have the answers to a worry-free life all along?
Jodie Mitchell and Hannah Platt: Thanks for Sharing
Split hour of stand-up from rising stars 'brilliant... natural comic' (Guardian) Jodie Mitchell and 'voice of a new generation' (Skinny) Hannah Platt. A 'standout talent... dry, charming and politically charged' (Stage), Jodie has won an Off-Broadway Award, appeared on Comedy Central Live, written on hit show Sex Education and supported Olga Koch and Sofie Hagen on tour. Hannah is a BBC New Comedy Awards finalist and star of Laugh Lessons (BBC Three).
My nickname is Taco - the first girl I ever kissed thought I looked Mexican. I'm Colombian actually. My Mum was backpacking in South America when she was 22, came home and found out she was pregnant. In September 2019 I met my biological father for the first time. It got heaps of likes on Instagram, so I've written a show about it.
The full programme for the 2022 Edinburgh Festival Fringe is available at www.edfringe.com
Check out our other picks of the programme for comedy ; theatre ; cabaret ; musicals ; free fringe ; circus ; debut shows and children's shows.
Photo credit: Samuel Black photography/Alasdair Beckett King