Review: A MONSTER CALLS, Old Vic

After being turned into a film, Patrick Ness's award-winning novel A Monster Calls becomes a visceral stage play. It analysed the depths of grief and loss in a teen, Conor (Matthew Tennyson), who's slowly losing his mum to cancer. He's visited by a Monster (Stuart Goodwin), who tells him stories and explains the complications of being human.
The production is thoroughly enthralling. Director Sally Cookson uses thick ropes hanging from the flies to engage the audience's attention. They become the yew tree itself as well as the seatbelts in Conor's grandmother's car, successfully building a precise and imaginative onstage world.
Cookson's adaptation is storytelling in its finest form: projections are used sparingly but efficiently to help bring Conor's nightmarish experiences to life on Michael Vale's stark white set, while a two-piece band contribute with live music to Benji Bower's score.
Even though it's packed with movement, the piece feels visually light and seamless. Movement director Dan Canham styles an intricate and solid choreography, interlacing it with simple aerial acrobatics (by Matt Costain).
The company is stunning. From Tennyson's vacant stare, lost in his own personal grief, to his mother's (Marianne Oldham) too-positive attitude, they all bring well-rounded and complete performances. Goodwin is brutally and alarmingly charismatic as the Monster - tall on his stilts, he towers physically and vocally above the rest of the actors.
Cookson's take on the story becomes more than an exploration of humanity; she shows how nightmares and reality intertwine and blur the lines of good and bad, just like the Monster tells Conor. The show displays the purified rage and heartache of seeing someone slipping out of life and demonstrates the impact of lying about death to younger people.
Conor's anguish is blown up even more by her mother's hyper-positivity and her grandmother's brushing him off as too young to understand what's going on. He lashes out, destroying his grandma's living room (which sets off a wordless and heart-wrenching reaction from Selina Cadell) and sending his bully (John Leader) to the hospital.
From start to finish, A Monster Calls is a refined and beautifully told tale of horror, pain and recovery, full of exquisitely rendered tearjerking moments.
A Monster Calls runs at the Old Vic until 25 August
Photo credit: Manuel Harlan
Related Stories
Italian export. Member of the Critics' Circle (Drama). Also a script reader and huge supporter of new work. Twitter: @Cindy_Marcolina
... (
read more about this author
)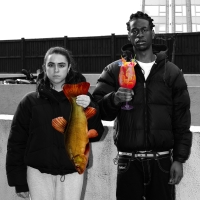 Review: ON THE LINE, Camden People's Theatre

December 1, 2022

While only one hour long, Teglia's script has a lot of surplus material that's solely used to bring the topics up. Tia and Kai regale Sienna with the crazy tales of their wild childhood on the estate, painting a clichéd picture of contemporary disadvantaged youth versus their luckier pals. They're happy in their world. Sienna is obviously not. What should be a layered piece remains explored only on a surface level without much empathy shown to either side of privilege.
---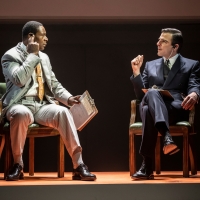 Review: BEST OF ENEMIES, Noël Coward Theatre

November 29, 2022

It's an exceptional addition to a Theatreland that's generally lacking in political engagement, especially during the Christmas period. It's intense, brainy, and absolutely delectable. The latest West End must-see.
---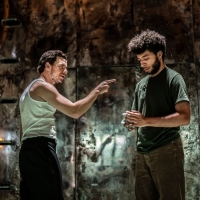 Review: HENRY V, Shakespeare's Globe

November 25, 2022

Winter has come to the Globe and it brought Henry V to the Sam Wanamaker Playhouse for the first time in its history. Holly Race Roughan directs William Shakespeare's patriotic tale of pride, King, and country in a seductively lit evening that desperately wants to be a fresh anti-imperialist take but stumbles lightly on its own steps. The production - created in collaboration with Headlong Theatre, Leeds Playhouse, and Royal & Derngate - suggests a number of progressive, contemporary ideas that don't quite take root fully.
---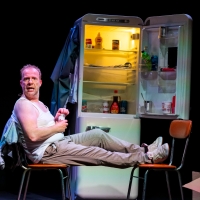 Review: SARAH, The Coronet Theatre

November 24, 2022

Oliver Reese, artistic director of the Berliner Ensemble, translates the tale for the stage transforming it into a one-man-show led by Jonathan Slinger. But do we need another white man's poor-me point of view in 2022? The book has its merits, as does the play, but what is this show trying to say? It's difficult to pinpoint.
---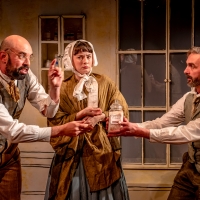 Review: THE MASSIVE TRAGEDY OF MADAME BOVARY!, Jermyn Street Theatre

November 23, 2022

Nicholson writes a deliciously entertaining adaptation of the novel, while Marieke Audsley has it jump off the page of a storybook.
---