Cindy Marcolina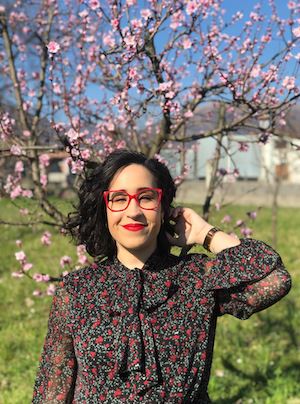 Cindy Marcolina considers herself a "critic" (yes, the inverted commas are important). Also a script reader and huge supporter of new work, she's the one wearing big red glasses and matching lipstick in the crowd. Twitter: @Cindy_Marcolina
MOST POPULAR ARTICLES
LAST 30 DAYS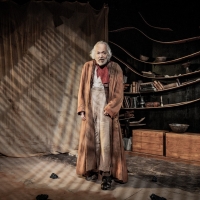 BWW Review: THE TEMPEST, Jermyn Street Theatre
Posted: Mar. 14, 2020


BWW Review: ONCE UPON A MATTRESS, Upstairs At The Gatehouse
Posted: Mar. 8, 2020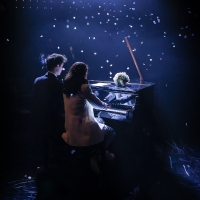 BWW Review: THE LAST FIVE YEARS, Southwark Playhouse
Posted: Mar. 5, 2020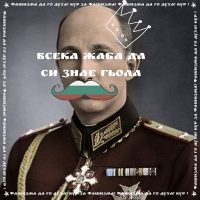 BWW Review: THE BRIEF LIFE AND MYSTERIOUS DEATH OF BORIS III, KING OF BULGARIA: PART THE FIRST, VAULT Festival
Posted: Mar. 12, 2020


BWW Review: CLOSED LANDS, VAULT Festival
Posted: Mar. 7, 2020


BWW Review: THE REVENGER'S TRAGEDY, Barbican Centre
Posted: Mar. 6, 2020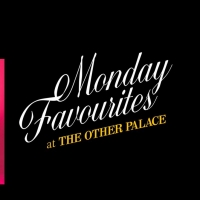 BWW Review: DIVINA DE CAMPO, The Other Palace
Posted: Mar. 3, 2020


LAST 365 DAYS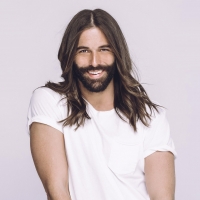 BWW Review: JONATHAN VAN NESS: ROAD TO BEIJING, Eventim Apollo
Posted: Oct. 19, 2019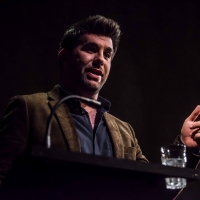 BWW Review: GHOST STORIES, Ambassadors Theatre
Posted: Oct. 10, 2019


BWW Review: AN ACT OF GOD, The Vaults
Posted: Nov. 30, 2019


BWW Review: JOHN MAYER, The O2
Posted: Oct. 14, 2019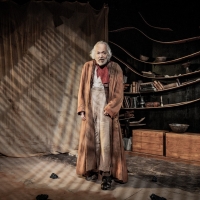 BWW Review: THE TEMPEST, Jermyn Street Theatre
Posted: Mar. 14, 2020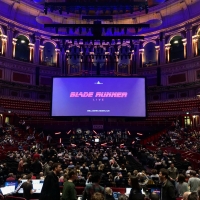 BWW Review: BLADE RUNNER LIVE, Royal Albert Hall
Posted: Oct. 26, 2019


BWW Review: BE MORE CHILL, The Other Palace
Posted: Feb. 18, 2020


BWW Review: THE TEMPEST, Jermyn Street Theatre

March 14, 2020

William Shakespeare's swansong lands on Jermyn Street Theatre's tiny stage in fetching fashion. Traditionally a grand spectacle, Tom Littler transforms The Tempest into boutique theatre at its finest. Shakespearean veteran Michael Pennington leads as Prospero, and the result is a myth-imbued and aesthetically exquisite show.
---
BWW Review: THE BRIEF LIFE AND MYSTERIOUS DEATH OF BORIS III, KING OF BULGARIA: PART THE FIRST, VAULT Festival

March 12, 2020

Out Of The Forest Theatre return to VAULT Festival with glorious history lesson in their customary unconventional style. They introduce their London public to Boris III of Bulgaria, who rose to power after his country's defeat in World War I.
---
BWW Review: 39 DEGREES, VAULT Festival

March 12, 2020

Two 39-degree days, opposite sides of the world, same heat, different situation. On the 25th July 2019, record-breaking weather is holding London in its grip; five months later, Australia is burning on New Year's Eve.
---
BWW Review: GHOST HOUSE, VAULT Festival

March 11, 2020

Jay has just bought his first home. And not just any home, a luxury flat in a swanky complex with a concierge. A dream. In the matter of days he realises that there must be something wrong with his new abode, and it turns out that even though he keeps hearing noises and meeting neighbours, he's the only one living in the brutalist Balfron Tower.
---
BWW Review: SAFE SEX, VAULT Festival

March 11, 2020

Harvey Fierstein's response to the AIDS outbreak in the 80s and the subsequent silence from the government came in the form of three one-act plays. The Network Theatre Company picked to stage Safe Sex as part of VAULT Festival, an accidental choice that turns out to be exceptionally timely at this point of threatening pandemic.
---
BWW Review: SHOE LADY, Royal Court

March 10, 2020

E.V. Crowe debuts her new play Shoe Lady directed by the Royal Court's artistic director Vicky Featherstone. Katherine Parkinson returns to the stage as a woman who accidentally loses a shoe on her way to work. What ensues from the incident is a bleak reflection on middle-class anxiety.
---
BWW Review: ONCE UPON A MATTRESS, Upstairs At The Gatehouse

March 8, 2020

Mary Rodger's (yes, daughter of that Richard Rodgers) 1959 musical Once Upon a Mattress makes an appearance in Highgate in a revival that, unfortunately, looks old and stuffy despite all the talent on stage.
---
BWW Review: CLOSED LANDS, VAULT Festival

March 7, 2020

In 1989, the fall of the Berlin Wall is a beacon of light and the emblem of freedom for everyone in the free world. Around 30 years later, Donald Trump is militating for a barrier to be erected between the United States and Mexico to prevent migrants from crossing the border. Closed Lands takes a hard look at the invisible and metaphorical walls that promote division and hatred.
---
BWW Review: ALL QUIET ON THE WESTERN FRONT, VAULT Festival

March 7, 2020

Incognito Theatre are back at VAULT Festival with an adaptation of Erich Maria Remarque's All Quiet on the Western Front. Brutal, visceral, and told in Incognito's own exquisite brand of physical theatre, the show is a moving and detailed account of the Great War from the perspective of the German soldiers.
---
BWW Review: BIG, VAULT Festival

March 7, 2020

Fat Girl (Erin Gill) is in love with Pizza (Geraint Rhys). Her fatphobic Mother (Vaani K Sharma) signs her up for a reality show with the aim of losing weight and she meets Hot Boy (Ewan Pollitt), an entitled D-list celebrity.
---
BWW Review: THE REVENGER'S TRAGEDY, Barbican Centre

March 6, 2020

Not even the threatening pandemic managed to keep Cheek by Jowl to introduce the Babican Theatre to the brilliant company of Milan's Piccolo Teatro. Declan Donnellan is directing his first Italian show, presenting Thomas Middleton's The Revenger's Tragedy in a bold, unabashed, sexy extravaganza of power and corruption.
---
BWW Review: THE LAST FIVE YEARS, Southwark Playhouse

March 5, 2020

Jason Robert Brown's The Last Five Years has come back to London after a stint in the West End in 2016 as an intimate and exceptionally touching production directed by Jonathan O'Boyle. The iconic musical follows Cathy and Jamie's five-year relationship through all the highs and lows of a natural, declining love story.
---
BWW Review: TRAINERS (A THEATRICAL ESSAY), Gate Theatre

March 4, 2020

Trainers is one of those shows that have their public gaping at the stage. It's a political and radical experience. The title is an entire microcosm in itself: Trainers Or The Brutal Unpleasant Atmosphere Of This Most Disagreeable Season: A Theatrical Essay. The website of the Gate Theatre forewords the synopsis with a?oeThe only rule is to break the rulesa??, which fits perfectly within the work as a whole.
---
BWW Review: DIVINA DE CAMPO, The Other Palace

March 3, 2020

Following their hyper-successful Sunday Favourites at The Other Palace, the venue are launching another series of one-off concerts that will see performers get up close and personal in an acoustic setting. With their main stage being dark on a Monday, the theatre are taking the chance to bring more stars to their fans, hosting an impressive line-up, including John Owen-Jones and Kerry Ellis later in the spring.
---
Celebrating Theatre and Its Supporters In Style At The 20th WhatsOnStage Awards

March 2, 2020

The theatre stars aligned this past Sunday for the 20th Annual WhatsOnStage Awards at the Prince of Wales Theatre, which shrug off its usual Mormon clothes for the occasion. Marking this huge milestone, the team turned it up a notch and celebrated in style, with Paul Taylor-Mills as a producer.
---
BWW Review: DARKFIELD, Lewis Cubitt Square

March 1, 2020

Vivid imaginations, beware! Immersive company Darkfield have taken over Lewis Cubitt Square in King's Cross with a collection of torment-inducing shows. After taking theatre festivals around the UK by storm with Séance and Flight, they are bringing their disturbing creations back to London along with their brand spanking new and equally affecting Coma.
---
BWW Review: DON'T TALK TO STRANGERS, VAULT Festival

March 1, 2020

When the Voyager spacecrafts were launched in 1977, they contained two golden records that were meant to reproduce sounds and noises coming from Earth so that alien life could learn about us.
---
BWW Review: THIS QUEER HOUSE, VAULT Festival

February 29, 2020

A debut play is always tricky business and This Queer House is no exception, with poet Oakley Flanagan penning a piece that's all over the place stylistically and thematically. A young queer couple inherit a house and start renovating it. Their projects, however, are met with resistance by the house itself, which strives to break them apart.
---
BWW Review: LIFE AND DEATH OF A JOURNALIST, VAULT Festival

February 28, 2020

Laura (Lucy Roslyn) has just returned from Hong Kong after reporting from the protests. When Vicky (Melissa Woodbridge) offers her a job at an independent newspaper with the promise of letting her tell the story of how her friend died, her personal and professional lives are put on the line. The paper's Chinese investors demand her stories to have a certain angle, and her Hong Kong born boyfriend Mark (Robert Bradley) start to question her morals and their relationship.
---
BWW Review: ALICE, VAULT Festival

February 28, 2020

Actor and writer Emily Renée pens a story about family love, coincidences, immigration, and all the elements that, combined, build an identity. Alice is directed by Tamar Saphra, whose contribution is slightly mercurial throughout but turns out to be effective in the long run.
---
...
1