Cindy Marcolina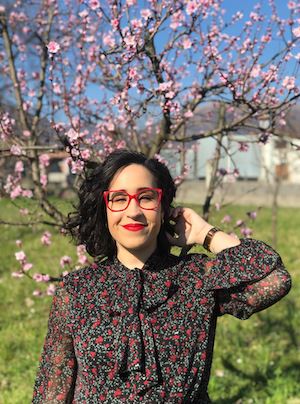 Italian export. Member of the Critics' Circle (Drama). Also a script reader and huge supporter of new work. Twitter: @Cindy_Marcolina
MOST POPULAR ARTICLES
LAST 30 DAYS
BWW Review: HOW IT IS (PART 2), The Coronet Theatre
Posted: Apr. 23, 2022


BWW Review: ORLANDO, Jermyn Street Theatre
Posted: May. 4, 2022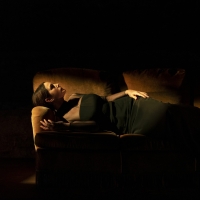 BWW Review: MARIA CALLAS: LETTERS & MEMOIRS, Her Majesty's Theatre
Posted: Apr. 25, 2022


BWW Review: JOE STILGOE & THE BBC CONCERT ORCHESTRA, Barbican Centre
Posted: May. 3, 2022


BWW Review: THE HOUSE OF SHADES, Almeida Theatre
Posted: May. 18, 2022


BWW Review: THE SH*T, Bush Theatre
Posted: Apr. 22, 2022


BWW Review: DOM JUAN, The Vaults
Posted: May. 13, 2022


LAST 365 DAYS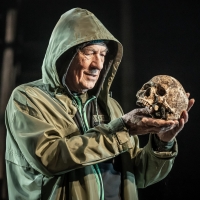 BWW Review: HAMLET, Theatre Royal Windsor
Posted: Jul. 25, 2021


BWW Review: THE OCEAN AT THE END OF THE LANE, Duke Of York's Theatre
Posted: Nov. 5, 2021


BWW Review: VAN GOGH: THE IMMERSIVE EXPERIENCE, The Old Stable Yard
Posted: Aug. 4, 2021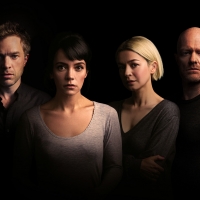 BWW Review: 2:22 - A GHOST STORY, Noel Coward Theatre
Posted: Aug. 12, 2021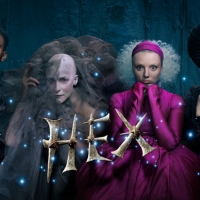 Kat Ronney and Michael Elcock Talk HEX at National Theatre
Posted: Dec. 6, 2021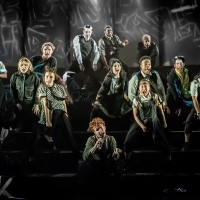 BWW Review: SPRING AWAKENING, Almeida Theatre
Posted: Dec. 20, 2021


BWW Review: THE 47TH, The Old Vic
Posted: Apr. 9, 2022


BWW Review: HAPPENINGS, The Hope Theatre

May 23, 2022

Life has a funny way of happening. We have all these preconceptions around what it should be and what's successfully worth living that we forget that we are experiencing one. Jane (Grace Collett) is struggling with that.
---
BWW Review: 100 PAINTINGS, The Hope Theatre

May 20, 2022

According to Google, an artist is "a person who creates paintings or drawings as a profession (or hobby)". It's hard to be one on a creative level, but it's even harder when your livelihood strictly depends on your ability to create. Inspiration needs to take a backseat and discipline take over.
---
BWW Review: THE HOUSE OF SHADES, Almeida Theatre

May 18, 2022

Same household, five decades. Starting from 1965, playwright Beth Steel accompanies the Websters as they live and die in a Britain that's not on their side. From Harold Wilson's Labour all the way across Thatcher's Tories to Brexit, the Websters see their Nottinghamshire home turn to ruins.
---
BWW Review: 4, Park Theatre

May 17, 2022

"According to my mum, I'm always doing something wrong and giving the wrong impression" we meet a quiet, lonely young woman. Except when she drinks and Maggie comes out. Her circumstantial friendship with Trixie has become co-dependency, and she's been seeking refuge in the alcoholic numbness and social ecstasy she finds when they go out together.
---
BWW Review: DOM JUAN, The Vaults

May 13, 2022

Rakes never go out of style. They are especially in fashion these days, with the likes of "capital R rake" Anthony Bridgerton being the latest gateway fantasy of millions across the world. Now, one of the most famous libertines has taken up debauched shop at The Vaults
---
BWW Review: ORLANDO, Jermyn Street Theatre

May 4, 2022

"He who robs us of our dreams robs us of our life" writes Virginia Woolf in her novel Orlando: A Biography. The fictional life of her gender non-conforming hero has been hailed as a feminist masterpiece, a subversive classic, and an impressive love letter.
---
BWW Review: JOE STILGOE & THE BBC CONCERT ORCHESTRA, Barbican Centre

May 3, 2022

Joe Stilgoe's new album is an ode to theatre itself. After an overture worthy of the most exquisite Golden Age musical, the jazz wizard goes into a warm, rich love letter to show business.
---
BWW Review: MARIA CALLAS: LETTERS & MEMOIRS, Her Majesty's Theatre

April 25, 2022

She charmed Daniel Craig's pants off in Spectre, was rather bored in the Matrix, and accompanied Christ to the cross in The Passion Of The Christ. A sex symbol in the 90s and noughties, now she is Maria Callas in her one-night-only West End debut. An icon plays an icon, both with colossal reputations they can't shake.
---
BWW Review: HOW IT IS (PART 2), The Coronet Theatre

April 23, 2022

"Leave it vague leave it dark" says Samuel Beckett's character Pim in How It Is. Now, after two years of delay and Zoom rehearsals, Irish theatre company Gare St Lazare bring Part 2 to the Coronet Theatre accompanied by the Irish Gamelan Orchestra. 
---
BWW Review: THE SH*T, Bush Theatre

April 22, 2022

Young people all over the country are fighting an enduring battle against circumstances they aren't equipped to change. Created following a meticulous research into the dedication of youth workers in Leeds and London, The Sh*t highlights the efforts of all those who dedicate their lives to keep others off the streets and out of the grave.
---
BWW Review: FORGOTTEN FELLOW, Lion & Unicorn Theatre

April 21, 2022

The world is isolating. While everyone is panic-buying loo roll, students have gone back to their accommodations with the promise of an uninterrupted education. Overnight, a fence goes up right outside a flat that's more like a microcosmos.
---
BWW Review: BONNIE & CLYDE, Arts Theatre

April 20, 2022

Stop the press! The most renowned victims of the romanticisation of violence have taken up residence in London. The Arts theatre - former home of the worldwide hit Six - is now housing the West End debut of Bonnie and Clyde.
---
BWW Review: SCANDALTOWN, Lyric Hammersmith

April 15, 2022

And then there were three. The last Mike Bartlett-penned show has opened in London. Scandaltown joins Marianne Elliott's revival of Cock and the Trumpian drama The 47th spearheaded by Bertie Carvel under Ruper Goold. Directed by Rachel O'Riordan, this one's a cheeky, boisterous contemporary comedy of manners.
---
BWW Review: A GOOD TIME WAS HAD BY ALL, The Hope Theatre

April 13, 2022

When a group of friends from university get together after years of being apart, their reunion swiftly descends into a dinner from hell. They've grown up, some quicker than others, and now all have real jobs and responsibilities.
---
BWW Review: RICHARD II, The Vaults

April 10, 2022

"For heaven's sake, let us sit upon the ground and tell sad stories of the death of kings" Richard II famously says. The first part in Shakespeare's Henriad follows a king who's quite poetic, vain, and adores adulation.
---
BWW Review: THE 47TH, The Old Vic

April 9, 2022

One for the money, two for the show. The second play written by Mike Bartlett has now opened in London. With a revival of Cock running at the Ambassadors and Scandaltown opening in Hammersmith next week, the playwright is quite the rarity, one of the very few to've had multiple productions on at the same time in the capital.
---
BWW Review: THE FEVER SYNDROME, Hampstead Theatre

April 5, 2022

Richard Myers has helped thousands of people achieve their dream of becoming parents. The IVF pioneer is now receiving a lifetime achievement award, and his own family have gathered around him to celebrate their patriarch.
---
BWW Review: LE BAL DE PARIS, Barbican Centre

April 2, 2022

In a world where the metaverse is starting to take over our everyday lives from professional meetings to social gatherings, it's only fair that theatre and dance also get an update. While "hanging out" online isn't a new thing, with forums and social platforms having existed now since the early 2000s, the notion is still quite foreign when performing arts are concerned.
---
BWW Album Review: HADLEY FRASER AND WILL BUTTERWORTH - LIGHTS AROUND THE SHORE

March 30, 2022

On a summer day in 2014, Hadley Fraser pulled a Taylor Swift and dropped his first EP Just Let Go out of the blue. Now, eight years later, it feels like a treat to receive a new album (announced in a timely fashion this time) from the thespian, who's joined by Will Butterworth on piano this time.
---
BWW Review: UNDER THE RADAR, Old Red Lion Theatre

March 18, 2022

The concept of a submarine has long fascinated writers across media. Jules Verne captivated his readers through Captain Nemo's Nautilus and, more recently, Suranne Jones was trapped in one for a murder investigation on the BBC.
---