Cindy Marcolina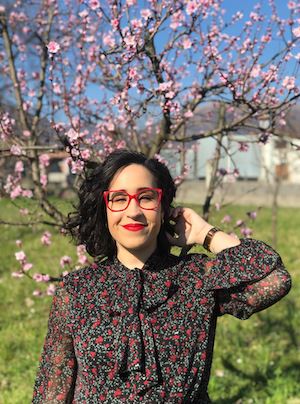 Cindy Marcolina considers herself a "critic" (yes, the inverted commas are important). Also a script reader and huge supporter of new work, she's the one wearing big red glasses and matching lipstick in the crowd. Twitter: @Cindy_Marcolina
MOST POPULAR ARTICLES
LAST 30 DAYS
BWW Review: THE PICTURE OF DORIAN GRAY, Online
Posted: Mar. 16, 2021


BWW Review: A MIDSUMMER NIGHT'S DREAM, SHAKE Festival Online
Posted: Apr. 1, 2021


LAST 365 DAYS
BWW Review: LES MISERABLES: THE STAGED CONCERT, Digital Download
Posted: Apr. 25, 2020


BWW Review: HAIRSPRAY LIVE!, The Show Must Go On
Posted: May. 30, 2020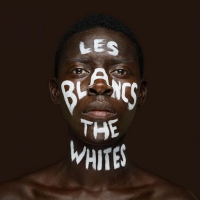 Review: LES BLANCS, National Theatre At Home
Posted: Jul. 2, 2020


BWW Review: GOOD GRIEF, Platform Presents
Posted: Feb. 18, 2021


BWW Review: THE DUMB WAITER, Hampstead Theatre
Posted: Dec. 9, 2020


Shan Ako Talks LES MISERABLES
Posted: May. 12, 2020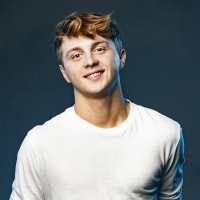 Sam Tutty Discusses The GODSPELL 50th Anniversary Concert
Posted: Aug. 10, 2020


BWW Review: A MIDSUMMER NIGHT'S DREAM, SHAKE Festival Online

April 1, 2021

With spring quickly approaching and lockdown measures slowly easing, there probably isn't a better piece of theatre to accompany the warmer weather and cheerier moods than A Midsummer Night's Dream. Jenny Caron Hall brought a captivating reading filled to the brim with stars to our screens last night.
---
BWW Review: THE PICTURE OF DORIAN GRAY, Online

March 16, 2021

Adapting classic works for the modern day is a double-edged sword. The usual risk is a clash between a hip makeover and situations that stay too rooted to their original framework. Not in Henry Filloux-Bennett's take on Oscar Wilde's The Picture of Dorian Gray. He reframes beauty and popularity for a technology-centric age where our digital lives have essentially taken over.
---
BWW Review: GOOD GRIEF, Platform Presents

February 18, 2021

Lorien Haynes's Good Grief is hard to pin down. Half comedy, half drama, a bit of theatre with a dash of film. Short enough that it doesn't become stale, but suitably long to paint an impeccable blueprint of loss. Natalie Abrahami directs the snappy 49-minute one-act play, while Sian Clifford (of Fleabag fame, playing Cat) and Nikesh Patel (Adam) navigate their way through the death of Adam's partner and Cat's friend Liv.
---
BWW Review: THE DUMB WAITER, Hampstead Theatre

December 9, 2020

Hampstead Theatre are reopening their doors after an exceptionally difficult year with their long-delayed production of Harold Pinter's The Dumb Waiter. The show features a cast that's been reshuffled from the conception of Alice Hamilton's project, with Alec Newman and Shane Zaza taking over from Philip Jackson and Harry Lloyd - who'd previously been announced for the original run in March for the play's 60th anniversary.
---
BWW Review: THE FLYING LOVERS OF VITEBSK, Bristol Old Vic At Home

December 5, 2020

Even though we entered the last month of 202 and we saw the end of a second lockdown in England, the unfortunate theatres around the country that happen to find themselves in Tier 3 are still closed to the public. Like many others, Bristol Old Vic has managed to make lemonade out of lemons and started streaming their projects online with a cracking program that, however, is only a shadow of the real thing. Yet, let's consider ourselves lucky to be able to enjoy the sweet crumbs of a cruel year.
---
BWW Review: THE LEGEND OF MOBY DICK WHITTINGTON, YouTube

December 1, 2020

Not even a pandemic could stop brilliant comedy trio Sleeping Trees to spread their customary Christmas cheer. In a year ridden with uncertainty and the subversion of habitual theatre conventions, the company have created a joyous, hilarious, heartwarming, and absolutely ingenious panto for the whole family to enjoy - preferably in their jammies.
---
BWW Interview: Clare Perkins Talks EMILIA Ahead Of Online Stream

November 10, 2020

Morgan Lloyd Malcolm's groundbreaking piece Emilia gets another outing in online form after empowering audiences on the Southbank and in the West End last year. The show will be streamed on emilialive.com tonight and made available for two weeks on demand.
---
BWW Review: DANTE'S IN-FURLOUGH, The Vaults

October 24, 2020

There's no better climate than a global pandemic for the Devil to get married, don't you think? And they (yes, they - if we need to have one genderqueer character on the theatre scene, it definitely needs to be Lucifer) are inviting you to their hellish royal wedding reception. Dante's In-Furlough makes for an irreverent, naughty, boisterous, and appetisingly foul-mouthed adventure. A soul-binding contract, an uncooperative fiancée, and plenty of infernal fun await the guests at The Vaults.
---
BWW Interview: Hayley Wareham Talks BOTTLED on BBC Radio 4

October 26, 2020

After a stellar run at the VAULT Festival, Hayley Wareham's debut play Bottled has been turned by the writer into a radio drama. We had a chat with Wareham about rewriting the piece for a different medium, the impact of domestic violence, and the role of art in society.
---
BWW Review: THE WRITER'S TOOLKIT by Paul Kalburgi, Nick Hern Books

October 12, 2020

Practical guides for writers come a dime a dozen these days, but writer and producer Paul Kalburgi approaches the subject from a different path. As he taps into meditation and the ever-occurring battle with procrastination, he paints an honest and down-to-earth picture of the craft of scriptwriting and building a solid story.
---
BWW Review: 52 SOULS

August 25, 2020

This summera??s final installment of digital theatre shows created by Chronic Insanity comes in the riveting form of 52 monologues that deal with mortality and death. Megan Gates, Nat Henderson, and Joe Strickland co-direct the individual pieces, which are then chosen by the audience themselves randomly, ultimately creating an unrepeatable sequence of videos and a unique train of thoughts. By the end, the spectators will have gone through a singular yet absolutely universal experience - like death itself, one could argue.
---
BWW Review: BLINDNESS, Donmar Warehouse

August 9, 2020

The buzz that usually pervades the West End is subdued, even on a Saturday afternoon with the sun shining bright and hot. London still has that feel of a city straight out of a post-apocalyptic film. In a world where all of a sudden theatre as we know it has become a potential threat to the health of the public, the Donmar has managed to reopen in a Covid-safe and all-around exceptionally comforting new version of itself. However, whether youa??re reaching it from Covent Garden or Oxford Street, ita??s impossible to escape the view of all the theatres that still have their doors locked and their windows obscured.
---
BWW Interview: Sam Tutty Discusses The GODSPELL 50th Anniversary Concert

August 10, 2020

West End star and Dear Evan Hansen's current title character Sam Tutty is taking part in Michael Strassen's 50th anniversary celebrations of Stephen Schwartz and John-Michael Tebalak's Godspell. We had a chat with Sam to hear everything about the show's digital revamp and its topical importance.
---
BWW Review: MOMENT OF GRACE, The Actors Centre

August 1, 2020

Ita??s 1987 and the AIDS crisis is peaking in the United Kingdom. Paranoia has pushed people to stigmatise and shun the diseased for fear of contagion even after it was proved that the virus couldna??t be transmitted by touch alone. To challenge public opinion and to prove a point, Diana Princess of Wales visits patients at Londona??s first AIDS Unit. The photo, picturing her shaking hands with one of them without wearing gloves, entered history.
---
BWW Review: BRIGHT. YOUNG. THINGS & HEAVY WEATHER, Nick Hern Books

July 30, 2020

Two new pieces of youth drama are available in the Nick Hern Books catalogue, in their Platform series in collaboration with Tonic Theatre: Georgia Christou's Bright. Young. Things. and Lizzie Nunnery's Heavy Weather. Uncommonly for the publisher, the two plays haven't yet received a full production, but any directorially inclined eye can spot their potential.
---
BWW Review: MYLES AWAY

July 29, 2020

Chronic Insanitya??s latest contribution to the online theatre panorama is an entirely interactive and thought-provoking experiment titled Myles Away. From the start, it catapults the audience/players into a futuristic reality where a tech company is about to introduce their newest Virtual Reality product AWAY, a digital utopia. With its founder bumped off the project for good right before the launch, ita??s left to the participants to decide who they believe and what they should do.
---
BWW Interview: Neil Austin and Chinonyerem Odimba Discuss Freelancers Make Theatre Work

July 28, 2020

We had a chat with lighting designer Neil Austin and playwright Chinonyerem Odimba to discuss the groundbreaking work done by Freelancers Make Theatre Work, an organisation that advocates for the rights of freelance workers in theatre. We learned their thoughts about the current artistic climate in the UK, where they see the industry going, and what so desperately needs to change.
---
BWW Interview: Nina Dunn Talks THE DARK THEATRES PROJECT

July 9, 2020

When the lockdown started in mid March, theatres all over the country were forced to shut down in a hurry. Nina Dunn, video designer with credits spread all over the West End and Europe, has been documenting the struggle of the industry through chilling photographs of empty theatres where silence dominates. A fundraiser has accompanied her online photo essays, which are now being turned into a book whose proceeds will go straight to charity. We had a chat to discuss her project, the effects of the closures, and dark theatres.
---
BWW Review: LES BLANCS, National Theatre At Home

July 2, 2020

Next up in the National Theatre at Home series of broadcasts we find a gem of a play coming straight from their archives, Lorraine Hansberry's staggeringly topical Les Blancs. Originally staged in 2016 by director Yaël Farber, it was posthumously completed by Hansberry's former husband Robert Nemiroff for a Broadway run, and then reworked by dramaturge Drew Lichtenberg, Joi Gresham (director of the Lorraine Hansberry Literary Trust), and Farber herself for the production at the National after consulting Hansberry's journals and notes.
---
BWW Interview: Conrad Murray Talks NO MILK FOR THE FOXES and Working-class Representation

July 2, 2020

Rapper, beatboxer, theatre maker, and BAC Beatboxing Academy's artistic director Conrad Murray has released No Milk For The Foxes on YouTube, his 2015 co-production with Camden People's Theatre starring himself and Paul Cree. We caught up with him to hear everything about the perception of working class entertainment in mainstream media, where the gatekeepers are failing, and why the themes of No Milk For The Foxes are still a hot topic.
---