Latest News on Benji Bower
Stage Credits
  [West End]
West End Production, 2016
Performer [Replacement]
Productions
[West End, 2018]
Composer
[West End, 2017]
Music
[West End, 2017]
Composer
Musical Director
[West End, 2016] [Replacement]
Music[Replacement]
Writing
Composer
Stage
Performances
  [West End]
West End Production, 2016
Performer [Replacement]
Productions
[West End, 2018]
Composer
[West End, 2017]
Music
[West End, 2017]
Composer
Musical Director
[West End, 2016] [Replacement]
Music[Replacement]
Writing
Composer
Benji Bower News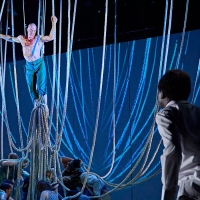 BWW Review: A MONSTER CALLS at The Kennedy Center
by Pamela Roberts - May 30, 2022
A MONSTER CALLS, a powerful story of love, loss, truth and self-discovery, is beautifully rendered for the stage. The fantastical tale is highly physical, gorgeous to behold, and packs a potent emotional punch. The production, now touring to the Kennedy Center, was adapted for the stage by visionary director Sally Cookson. Read our critic's review.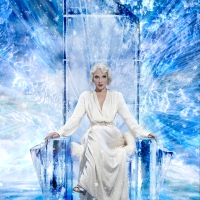 THE LION, THE WITCH, AND THE WARDROBE Will Open in the West End Starring Samantha Womack
by Stephi Wild - May 20, 2022
The smash-hit production of C.S. Lewis' classic The Lion, the Witch and the Wardrobe, which has been wowing audiences around the UK and Ireland, will make its West End premiere this summer at the Gillian Lynne Theatre, Drury Lane, London.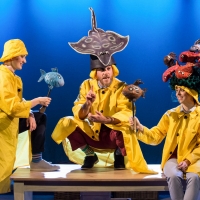 TIDDLER AND OTHER TERRIFIC TALES Comes to Cadogan Hall This Summer
by Stephi Wild - Apr 28, 2022
Having enchanted audiences all over the world, Tiddler will be swimming back to London this Summer! Adapted from the bestselling books by Julia Donaldson and Axel Scheffler, Tiddler and other Terrific Tales will play a limited three-week engagement at Cadogan Hall from Friday 29 July to Sunday 21 August. The production will also play a short run at the New Theatre, Cardiff from Monday 25 to Wednesday 27 July.
BWW Review: A MONSTER CALLS, Rose Theatre
by Aliya Al-Hassan - Apr 7, 2022
Patrick Ness' novel A Monster Calls is a sharp and poignant look at loss in childhood and how death is approached by adults and children. First seen at the Bristol Old Vic in 2018, Sally Cookson's heart-breaking stage production tries to make sense of illness and grief and how lying to children about death can be more damaging than telling the truth.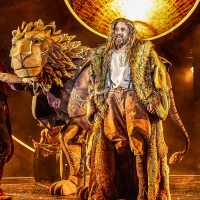 BWW Review: THE LION, THE WITCH & THE WARDROBE, King's Theatre, Edinburgh
by Fiona Scott - Feb 9, 2022
While at times in Scotland in February it feels like it's "always winter and never Christmas", theatregoers can currently enjoy the CS Lewis classic The Lion, the Witch and the Wardrobe at the King's Theatre in Edinburgh.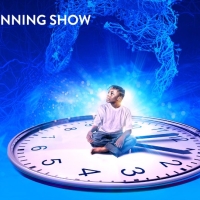 Full Cast Announced for A MONSTER CALLS at Rose Theatre
by Stephi Wild - Feb 3, 2022
Jonathan Church Theatre Productions and Global Creatures are delighted to announce the cast for A MONSTER CALLS.  The production will play Rose Theatre from 24 March to 9 April 2022.  It will then play Bristol Old Vic from 13 to 23 April, followed by the Kennedy Center, Washington from 25 May to 12 June 2022.
Full Cast Announced For WONDER BOY at Bristol Old Vic as Rehearsals Begin
by Stephi Wild - Feb 1, 2022
Hot on the heels of the smash hit Dr Semmelweis comes the next in Bristol Old Vic's Spring season of new writing. Award-winning writer Ross Willis joins forces with Olivier Award-winning director Sally Cookson for Wonder Boy, exploring one boy's search for his own voice and identity.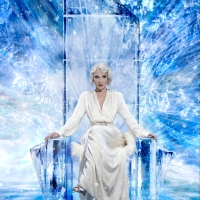 Samantha Womack Will Play The White Witch in THE LION, THE WITCH, AND THE WARDROBE
by Stephi Wild - Sep 16, 2021
Final casting was announced today for the smash-hit Leeds Playhouse production of C.S. Lewis' classic The Lion, the Witch and the Wardrobe which begins a major tour of the UK and Ireland on November 2, 2021.   TV and theatre star Samantha Womack completes the cast to play Narnia's evil White Witch.
Julia Donaldson's STICK MAN Returns For Autumn Tour, West End Run, and Festive Seasons
by Stephi Wild - Aug 31, 2021
Freckle Productions have announced that Stick Man, based on the book by Julia Donaldson with illustrations by Axel Scheffler, will return to the stage this Autumn and Winter with more dates than you can shake a stick at!
Cast Announced For Tour of THE LION, THE WITCH AND THE WARDROBE; Plus Check Out an All New Trailer!
by Stephi Wild - Jul 21, 2021
The Pevensie children are:  Ammar Duffus as Peter, Shaka Kalokoh as Edmund, Robyn Sinclair as Susan and Karise Yansen as Lucy.   Aslan is played by Chris Jared, Mr Tumnus by Jez Unwin, Mr Beaver by Sam Buttery and Maugrim by Michael Ahomka-Lindsay. 
Benji Bower Videos
VIDEO: Meet Nadia Clifford, Starring as 'Jane Eyre' at the National
by BWW News Desk - Sep 18, 2017
Sally Cookson's adaptation of Charlotte Bront 's masterpiece Jane Eyre returns to the NT's Lyttelton Theatre from 26 September - 21 October 2017 following a critically acclaimed season at the National Theatre and a major UK tour. Below, check out an interview with star Nadia Clifford, who plays the title character!
Benji Bower Frequently Asked Questions
How many Broadway shows has Benji Bower been in?
Benji Bower has not appeared on Broadway.
How many West End shows has Benji Bower been in?
Benji Bower has appeared on London's West End in 1 shows.
What was Benji Bower's first West End show?
Benji Bower's first West End show was Peter Pan which opened in 2016
How many shows has Benji Bower written?
Benji Bower has written 1 shows including La Strada (Composer).