Latest News on Dan Canham
Stage Credits
Productions
[West End, 2019]
Movement Director
[West End, 2018]
Movement
[West End, 2017]
Movement
[West End, 2016] [Replacement]
Movement Director[Replacement]
Stage
Productions
[West End, 2019]
Movement Director
[West End, 2018]
Movement
[West End, 2017]
Movement
[West End, 2016] [Replacement]
Movement Director[Replacement]
Dan Canham News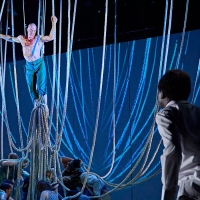 BWW Review: A MONSTER CALLS at The Kennedy Center
by Pamela Roberts - May 30, 2022
A MONSTER CALLS, a powerful story of love, loss, truth and self-discovery, is beautifully rendered for the stage. The fantastical tale is highly physical, gorgeous to behold, and packs a potent emotional punch. The production, now touring to the Kennedy Center, was adapted for the stage by visionary director Sally Cookson. Read our critic's review.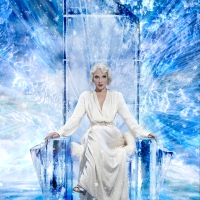 THE LION, THE WITCH, AND THE WARDROBE Will Open in the West End Starring Samantha Womack
by Stephi Wild - May 20, 2022
The smash-hit production of C.S. Lewis' classic The Lion, the Witch and the Wardrobe, which has been wowing audiences around the UK and Ireland, will make its West End premiere this summer at the Gillian Lynne Theatre, Drury Lane, London.
Mercury Theatre Announces Season For 2022-23 Led By Summer Production Of ALICE IN WONDERLAND
by Stephi Wild - May 17, 2022
Mercury Theatre, led by Executive Director, Steve Mannix and Executive Producer, Tracey Childs, today announce their forthcoming season into 2023.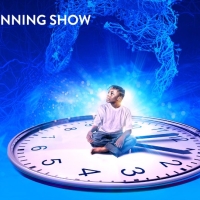 Full Cast Announced for A MONSTER CALLS at Rose Theatre
by Stephi Wild - Feb 3, 2022
Jonathan Church Theatre Productions and Global Creatures are delighted to announce the cast for A MONSTER CALLS.  The production will play Rose Theatre from 24 March to 9 April 2022.  It will then play Bristol Old Vic from 13 to 23 April, followed by the Kennedy Center, Washington from 25 May to 12 June 2022.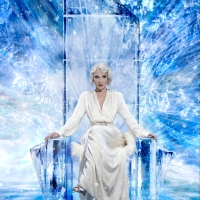 Samantha Womack Will Play The White Witch in THE LION, THE WITCH, AND THE WARDROBE
by Stephi Wild - Sep 16, 2021
Final casting was announced today for the smash-hit Leeds Playhouse production of C.S. Lewis' classic The Lion, the Witch and the Wardrobe which begins a major tour of the UK and Ireland on November 2, 2021.   TV and theatre star Samantha Womack completes the cast to play Narnia's evil White Witch.
Cast Announced For Tour of THE LION, THE WITCH AND THE WARDROBE; Plus Check Out an All New Trailer!
by Stephi Wild - Jul 21, 2021
The Pevensie children are:  Ammar Duffus as Peter, Shaka Kalokoh as Edmund, Robyn Sinclair as Susan and Karise Yansen as Lucy.   Aslan is played by Chris Jared, Mr Tumnus by Jez Unwin, Mr Beaver by Sam Buttery and Maugrim by Michael Ahomka-Lindsay. 
Tobacco Factory Theatres Announces June Events
by Chloe Rabinowitz - May 21, 2021
Hot on the heels of announcing its re-opening programme, Tobacco Factory Theatres has revealed more additional and events coming up in June. Fri 11 June, renowned music and storytelling group The Devil's Violin bring their brand new show The Beast in Me.
BWW Review: A MONSTER CALLS, Old Vic Online
by Louise Penn - Jun 6, 2020
An archive recording of a powerful and inspirational family show, filmed on the stage of The Old Vic in 2018. Brought to life by Sally Cookson's direction and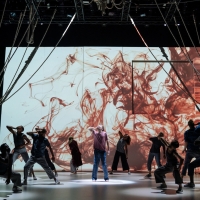 Sally Cookson's A MONSTER CALLS Comes To Coventry
by Stephi Wild - Feb 4, 2020
Following its successful opening in London in 2018, Sally Cookson's Olivier Award-winning production of A Monster Calls comes to the Belgrade Theatre this spring, as part of its first ever UK tour.
BWW Interview: Actor Ammar Duffus Talks A MONSTER CALLS
by Marianka Swain - Jan 27, 2020
Ammar Duffus's past work includes Twelfth Night at the National Theatre, Holes at Nottingham Playhouse, and Sally Cookson's take on Peter Pan at the Troubadour. Duffus now reunites with Cookson for the UK tour of A Monster Calls - her critically acclaimed stage version of Patrick Ness's novel, a hit at the Old Vic in 2018.
Dan Canham Videos
VIDEO: Meet Nadia Clifford, Starring as 'Jane Eyre' at the National
by BWW News Desk - Sep 18, 2017
Sally Cookson's adaptation of Charlotte Bront 's masterpiece Jane Eyre returns to the NT's Lyttelton Theatre from 26 September - 21 October 2017 following a critically acclaimed season at the National Theatre and a major UK tour. Below, check out an interview with star Nadia Clifford, who plays the title character!