Interview: Jodie Prenger Talks TELL ME ON A SUNDAY
The one-woman Andrew Lloyd Webber and Don Black classic is touring the UK!
Jodie Prenger has returned to playing "The Girl" in the current UK tour of Tell Me On A Sunday. The leading lady of Oliver and, more recently, Abigail's Party and A Taste of Honey fame spoke to BroadwayWorld about returning to the stage after the pandemic disruption.
How has the past year or so been for you?
It has been it's been one of those things where I don't think you can accumulate enough words to describe what we've all been through. Being honest, I thought this would be all over in two weeks! We'd all be back on stage, whacking on our eyelashes. The effect it had on the industry, on all industries, never did I ever expect this to happen.
It was a really bizarre time. For me, it was the first time in a long time that I got to spend a lot of time at home. Thankfully, that led me to pick up where I left off with another number of projects. I put pen to paper and did a bit of writing - a TV series that has now been optioned as well as the very cheeky Cinderella Pantomime at the Turbine Theatre, which I wrote with Neil Hurst. It was good to flex those muscles, especially because that was all we could do!
I've always tried to keep active during the pandemic. It's been an honour to perform at the Crucible, Hope Mill...I just couldn't sit back on my heels and do nothing. It sounds really corny, but it's just my passion for the arts. I can't even begin to imagine how producers are feeling when things get cancelled but as long as we all stick together, we'll get through it
Now you're starring in Tell Me On A Sunday! For those unfamiliar with the show, what can audiences expect?
I play "the girl". I love her and how positive she stays when she is away from home. She gets knocked down so many times, then simply gets back on her feet and tries again.
She moves to New York in lieu of the men she meets and throughout the show, where she lives around America is circumstantial to the men in her life and what she's been through. She keeps having "clean breaks" to move on. As an audience member, you really feel for her because you hope she won't have to do it again!
How have the performances been so far? Any locations on the tour you're looking forward to?
It's been lovely. That said, it's weird to see an audience! In act II we do a Q&A where we speak to the audience; we just sit down, have a natter and put the world to rights. It's been so nice to welcome everyone back. The audiences have missed theatre just as much as we have.
I'm looking forward to going back to the Lowrey: we had a great time there with A Taste of Honey. But really, there's a special thing about every town.
This show has some of those really well known Lloyd Webber numbers like "Take That Look Off Your Face", and the title number, of course. Are you enjoying singing those every night?
It is just ram-packed with those songs. What Andrew has done with those songs, they are masterpieces, just beautiful to sing. At the end of "Tell Me On A Sunday", I still get a lump in my throat, no matter how many times I do it; it's still there and that's a testament to the people who wrote it.
Of course, you used to perform some of those numbers on BBC's I'd Do Anything. Isn't it lovely to see so many of you from that show working as leading ladies today?
It is just lovely; I'd love Andrew or Cameron to do another one. So many reality shows these days are about making a spectacle of yourself or finding the worst thing about someone. Instead, those shows were a showcase, really, and gave so many people the opportunity to create careers for themselves. It's such a shame they haven't done another one for a while.
I went and sat on the audition panel for a day of Over The Rainbow. I just wanted to hug everyone because I knew exactly how they felt!
Tell Me On A Sunday is a one-hander, ideal in covid times - the first show to open in Oslo post lockdown apparently - how are you finding being a cast of one?
Yes, it's a very COVID-safe show! Truth be told, no one will work with me!
No, really though, it's a challenge, but you're never on your own. It's just such a lovely crew and company. The orchestra is just lovely - I worked with a couple of the players before in Oliver. The way they play together is quite something.
The other night, I was so mesmerised by how they were playing something that I had to pull myself together to carry on with the show! They just sounded wonderful! It's lovely to have that team behind you.
Any advice for aspiring performers, particularly at the moment?
Stick with it, I know it's tough. Use your support network, roll your sleeves up and give it as much as you can!
Any other projects you'd like to tell us about?
Aside from the TV pilot, there are literally a few things I'm not allowed to talk about at the moment - I've just signed the contracts but I promise to share as soon as I can!
Imagine a world with no travel restrictions, if you can. Who, of the characters you've played, would you go on a road trip with and where would you go?
Oh, I'd have to say, Shirley Valentine. We'd go to Greece. That would be a really good trip: I love it over there, plus she knows her way around!
Why should people come to Tell Me On A Sunday?
Well, if you come to "Tell Me On A Monday", you'll have missed it! It's a masterpiece, just a lovely evening out, and we've really missed performing to an audience.
Tell Me On A Sunday on tour until 20 November
Photo credit: Tristram Kenton
Related Stories
Fiona works towards her medicinal chemistry PhD by day but can usually be found in a theatre at night. She enjoys writing about science, musicals and more!
... (
read more about this author
)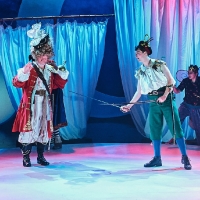 Review: PETER PAN AND WENDY, Pitlochry Festival Theatre

December 1, 2022

What did our critic think of PETER PAN AND WENDY at Pitlochry Festival Theatre?
---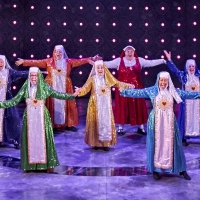 Review: SISTER ACT, King's Theatre, Glasgow

November 16, 2022

What did our critic think of SISTER ACT at King's Theatre, Glasgow?
---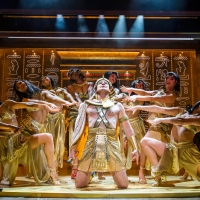 Review: JOSEPH AND THE AMAZING TECHNICOLOR DREAMCOAT, Edinburgh Playhouse

October 26, 2022

Way, way back, what back feels like, many centuries ago, an all-singing, all-dancing revival of Tim Rice and Andrew Lloyd Webber's Joseph and the Amazing Technicolor Dreamcoat, directed by Laurence Connor, opened at the London Palladium in the summer of 2019.
---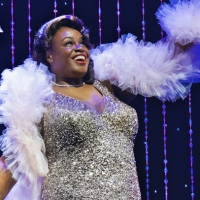 Review: DREAMGIRLS, King's Theatre, Glasgow

October 12, 2022

What did our critic think of DREAMGIRLS at King's Theatre, Glasgow?
---
Edinburgh 2022: Review: STOP THE WORLD, WE'RE GETTING OFF, theSpace

September 1, 2022

What did our critic think of STOP THE WORLD, WE'RE GETTING OFF at theSpace?
---