Latest News on Tristram Kenton:
Latest News on Tristram Kenton
Tristram Kenton News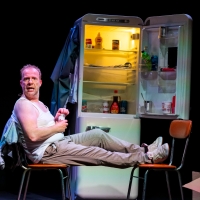 Review: SARAH, The Coronet Theatre
by Cindy Marcolina - Nov 24, 2022
Oliver Reese, artistic director of the Berliner Ensemble, translates the tale for the stage transforming it into a one-man-show led by Jonathan Slinger. But do we need another white man's poor-me point of view in 2022? The book has its merits, as does the play, but what is this show trying to say? It's difficult to pinpoint.
Review: THE SNOWMAN, Peacock Theatre
by Franco Milazzo - Nov 22, 2022
The Snowman and Christmas go together like bad weather and TfL apologies so it's unsurprising that this adaption by the Birmingham Repertory Theatre of Raymond Brigg's seminal 1978 graphic novel is returning to Sadler's Wells' Peacock Theatre.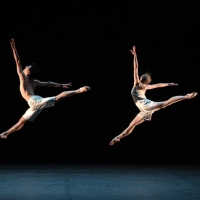 Review: EK/FORSYTHE/QUAGEBEUR, Sadler's Wells
by Vikki Jane Vile - Nov 12, 2022
Time for the annual treat that is an ENB mixed bill at Sadler's Wells, on this occasion featuring a couple of lockdown greatest hits, and a bold new production of The Rite of Spring. 
Review: A DEAD BODY IN TAOS, Wilton's Music Hall
by Franco Milazzo - Nov 3, 2022
David Farr made his name in 2016 bringing John le Carré's book The Night Manager to vivid life in a hit TV adaptation. In his latest play A Dead Body In Taos, re-animation is again the name of the game.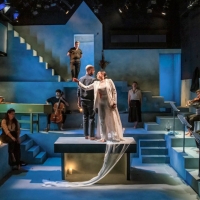 Review: DIDO AND AENEAS, Theatre Royal Bath
by Cheryl Markosky - Oct 21, 2022
It's a double first at Theatre Royal Bath with Henry Purcell's Dido and Aeneas. Regarded as England's first opera when initially performed around 1688, it's also the first opera to be performed in the intimate Ustinov Studio.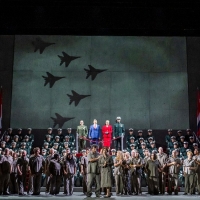 Review: AIDA, Royal Opera House
by Gary Naylor - Sep 29, 2022
A provocative and ultimately successful reimagining of opera's most operatic of works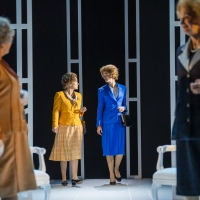 Review: HANDBAGGED, Kiln Theatre
by Aliya Al-Hassan - Sep 16, 2022
Indhu Rubasingham's revival of Buffini's play is playful and fiercely funny, whilst deftly tackling serious issues. It explores the battle of wills between two powerful women: The Queen and Margaret Thatcher, through the eleven years Thatcher served as Prime Minister.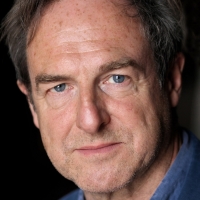 Guest Blog: Julian Forsyth Talks About His 1000th Appearance in THE WOMAN IN BLACK & the Innovative Rehearsal Process
by Guest Blog: Julian Forsyth - Sep 13, 2022
What's so special about The Woman in Black, and why is it still running in the West End after 33 years? As someone who is about to perform in it for the 1,000th time, I can offer an insider's view that provides just one of several answers to that question.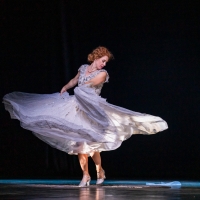 Review: SALOME, Royal Opera House
by Franco Milazzo - Sep 12, 2022
If you thought horror as a genre wasn't something opera dabbled in, think again. The fourth outing for David McVicar's 2008 production of Richard Strauss' is as bloody and gruesome as it gets in Covent Garden.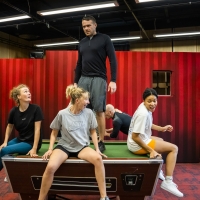 Photos: Inside Rehearsal For Frantic Assembly's OTHELLO
by Stephi Wild - Sep 7, 2022
Frantic Assembly have released new photos from the rehearsal room of their acclaimed production of Shakespeare's Othello. 
Tristram Kenton Videos
Photos and Video: First Look at West End's SWEENEY TODD with Michael Ball & Imelda Staunton
by Stage Tube - Jan 19, 2012
Following sell-out success at Chichester Festival Theatre, Jonathan Kent's acclaimed production of Sweeney Todd transfers to London's West End for a limited season from 10 March 2012. Widely acknowledged as Stephen Sondheim's musical masterpiece, Sweeney Todd stars distinguished musical performer Michael Ball as the eponymous demon barber of Fleet Street and Oscar-nominated actress Imelda Staunton as the devoted Mrs Lovett. Check out a video preview along with photos from the upcoming transfer below!