Fiona Scott
Fiona works towards her medicinal chemistry PhD by day but can usually be found in a theatre at night. She enjoys writing about science, musicals and more!
MOST POPULAR ARTICLES
LAST 365 DAYS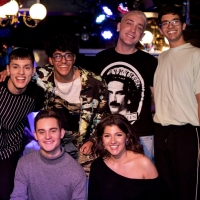 Guest Blog: Matthew Seaman Chats The JAMIE Community
Posted: Dec. 23, 2020


BWW Interview: Beth Granville Chats THE VICKY VOX PROJECT
Posted: Dec. 6, 2020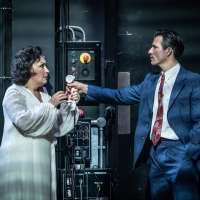 BWW Review: SUNSET BOULEVARD IN CONCERT - AT HOME
Posted: Dec. 23, 2020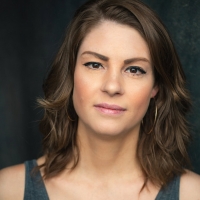 BWW Interview: Natasha Rickman Chats THE SNOW QUEEN
Posted: Dec. 16, 2020


BWW Review: A KILLER PARTY, Stream.Theatre

May 5, 2021

We've certainly come a long way in the "theatre filmed from individual homes" genre of online shows. After a hit debut in the US last year, the musical comedy web series A Killer Party has been adapted for UK audiences featuring an all-star cast headed by Jason Manford, Debbie Kurup, and Rachel Tucker.
---
BWW Review: BLACK MATTER, Online

March 28, 2021

In his Olivier Award-winning performance as Aaron Burr in Hamilton, Giles Terera asks Alexander Hamilton, "Why do you write like you're running out of time?". Now the tables have turned and Terera has clearly been busy composing Black Matter, a song cycle consisting of twelve songs covering protest, joy, anger and love.
---
BWW Review: FIRST PIANO ON THE MOON, Online @ Perth Theatre

March 14, 2021

Have you ever wondered what it would be like to meet Mozart? Fans of the prodigy and those vaguely familiar with one or two of his pieces are sure to enjoy the adventures of pianist and storyteller Will Pickvance in his show, First Piano on the Moon.
---
BWW Interview: Lucie Jones And Oliver Tompsett Chat TREASON THE MUSICAL at Cadogan Hall

March 11, 2021

Lucie Jones and Oliver Tomsett are appearing in a concert performance of a new musical about the Gunpowder Plot, Treason the Musical, filmed at Cadogan Hall. We spoke to them about the show.
---
BWW Interview: Danny Kaan Discusses Adapting To Online Theatre Work

March 5, 2021

Danny Kaan is known for photographing West End stars and being one half of The Digi Creative, often supporting the socials behind your favourite shows and stars. We chatted with him about pivoting to different types of work in this new world of digital theatre.
---
BWW Review: SHERLOCK HOLMES: AN ONLINE ADVENTURE, Les Enfants Terribles

February 24, 2021

Have you ever found yourself reading or watching one of Sherlock Holmes' adventures and wanted to get involved in the action itself? Now you can. Les Enfants Terribles have taken their expertise in crafting immersive theatre to the world wide web in Sherlock Holmes: An Online Adventure, directed by Oliver Lansley and James Seager.
---
BWW Review: THE COLOR PURPLE - AT HOME, Curve@Home Online

February 17, 2021

Reviewing the Curve Theatre's gorgeous concert revival of The Color Purple feels timely in more ways than one: not only is it an apt choice of programming during Black History Month, but tonight's press night is the same day as the conclusion of a long and drawn-out employment tribunal linked to a previous member of the cast, dismissed for their homophobic views.
---
BWW Review: ALL ON HER OWN, Stream.Theatre

February 15, 2021

Isolation and loneliness are certainly aspects of the human experience that more of us have felt of late. Terence Rattigan's one-woman play, All On Her Own, has been revived in a new digital production by Jack Maple & Brian Zeilinger-Goode for MZG Theatre Productions, starring Janie Dee as Rosemary.
---
BWW Interview: Josef Davies Chats SHOOK at Southwark Playhouse Online

February 16, 2021

Josef Davies is an actor known for his roles on stage in Bent (National Theatre) and on-screen in Chernobyl and Call the Midwife. We spoke to Davies about his role in Samuel Bailey's Shook, which is now available to view online as a film following a critically acclaimed run at the Southwark Playhouse in 2019.
---
BWW Review: ROMEO AND JULIET, Online

February 11, 2021

As a very different Valentines Day looms for people in the UK, Metcalfe Gordon Productions have created a unique digital version of Shakespeare's Romeo and Juliet, directed by Nick Evans. The online production has been stitched together in such a way that the viewer is fooled into thinking that the performers are all present in the same room.
---
BWW Interview: Jessica Rose McVay Chats WRITTEN ON THE WAVES

February 9, 2021

Jessica Rose McVay is Artistic Director of the women-led production company, 45North. We spoke to her about the Written on the Waves project, a season of theatrical works crafted for audiences to enjoy during lockdown.
---
BWW Feature: The BroadwayWorld Beginner's Guide To Classical Music

February 11, 2021

It may be a while before we can pack ourselves into a concert hall again, sadly. That said, with more and more people listening to classical music while staying at home, we thought it would be helpful to share a BroadwayWorld beginner's guide to classical music.
---
BWW Interview: Danielle Steers Discusses Her New Album

February 1, 2021

Danielle Steers is known for roles such as Catherine Parr in Six and Zahara in Jim Steinman's Bat Out of Hell. Steers has now released "The Future Ain't What It Used To Be", an album featuring nine of Steinman songs. We spoke to Steers about her career and the inspirations behind the album.
---
BWW Interview: Andrew Whyment Discusses Running Online Writing and Devising Workshops At Squint Theatre

February 3, 2021

Andrew Whyment is a theatre director and Artistic Director of Squint. He is currently an Associate of the National Youth Theatre and formerly Resident Assistant Director at Leeds Playhouse. Whyment spoke to us about the workshops Squint has been running to help artists continue writing and devising theatre.
---
BWW Review: PUBLIC DOMAIN, Southwark Playhouse Online

January 20, 2021

Public Domain is a rapid whistle-stop tour through the world of Facebook, Instagram and the like. The verbatim show uses snippets from real social media posts and news broadcasts to curate scenes that highlight the lighter and darker shades of sharing our lives online.
---
BWW Interview: Damien Stanton And Chris Marcus Discuss The Campaign For THE SHOW MUST GO ON!

January 19, 2021

Damien Stanton and Chris Marcus are the team behind the now iconic "The Show Must Go On!" Campaign. Merchandise featuring the slogan and lettering from sixteen of London's West End shows has helped raise millions for those in the theatre sector who have fallen on financial hardship in recent months.
---
BWW Interview: Adam Blanshay Chats THE THEATRE CHANNEL

January 18, 2021

Adam Blanshay is a Tony Award-nominated Producer, behind London productions such as Notre Dame de Paris, Waitress and Come From Away. We spoke to Blanshay about The Theatre Channel and where it's going next!
---
BWW Interview: Oliver Lansley Chats SHERLOCK HOLMES: AN ONLINE ADVENTURE

January 13, 2021

Oliver Lansley is the Artistic Director of Les Enfants Terribles Theatre Company, known for immersive productions such as Alice's Adventures Underground and Marvellous Imaginary Menagerie. We spoke to him about his career and the company's latest production, Sherlock Holmes: An Online Adventure – The Case of the Hung Parliament.
---
BWW Review: SUNSET BOULEVARD IN CONCERT - AT HOME, Curve Theatre, Leicester

December 23, 2020

Like many UK venues, Leicester's Curve Theatre has had to quickly adapt to the everchanging COVID-19 situation. Having just transformed their two theatres into one enormous "in-the-round" space, the Curve's concert revival of their hit 2017 production of Sunset Boulevard was transformed into a fully online show to view at home, directed by Nikolai Foster.
---
BWW Feature: Count Down To Christmas With Our 2020 BWW UK Advent Calendar

December 24, 2020

It's been a bit of a year hasn't it? To see out the last of 2020, we shared 24 theatre memories from this year on our Instagram account (if you're not already following us, come on over!) to count down to Christmas. Here is the entire calendar in all its glory with some links to our favourite articles from 2020.
---