New Jewish Theatre Presents TIME STANDS STILL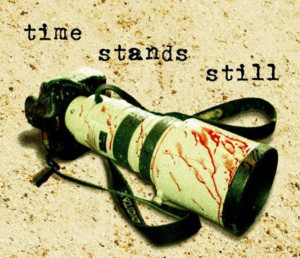 The New Jewish Theatre's 2018-19 season continues with Donald Margulies' thoughtful drama, Time Stands Still, directed by Doug Finlayson.
In this play, a top photojournalist recovers from a near-fatal roadside bomb blast as her long-term relationship with a reporter undergoes its own test of survival. Margulies, whose widely admired plays, Sight Unseen and Collected Stories uncovered the personal wounds inflicted on the battlefronts of art and fiction writing, now takes as his subject a creative couple who have met, worked and loved amid the all too real, mortal combat of the Middle East.
The cast features Eileen Engel (Mandy), Wendy Renee Greenwood (Sarah), Ben Nordstrom (James) and Jerry Vogel as Richard. The design team includes John Stark (scenic design), Michael Sullivan (lighting design), Michele Siler (costume design), and Zoe Sullivan (sound design).
Time Stands Still runs March 28 - April 14 at the J's Wool Studio Theatre (2 Millstone Campus Drive, St. Louis, MO 63146). Tickets for this thought-provoking evening are $42-45, available through the NJT Box Office, 314-442-3283 or at newjewishtheatre.org