St. Louis Interviews
The latest interviews about live + streaming theatre in St. Louis.
Drew Gasparini of THE KARATE KID - THE MUSICAL at STAGES St. Louis
by James Lindhorst - May 22, 2022
, St. Louis
Drew Gasparini is a composer who has been writing Broadway scores for more than a decade-and-a-half. He shared that in mid-2018 the producers from Gorgeous Entertainment were reaching out to his agents asking about his interest in submitting songs for a new musical production of The Karate Kid.  ...
Interview: Choreographer William Carlos Angulo Talks The Muny's LEGALLY BLONDE Viral Dance Call Choreography
by Taylor Brethauer-Hamling - February 04, 2022
, St. Louis
If you've been scrolling through TikTok this past week, you might have seen users on the app performing fast-paced steps, throwing smooth punches, and leaping through the air to the song 'Legally Blonde Remix' from the fan-favorite musical Legally Blonde. This choreography originally served as the d...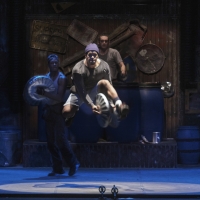 Performer Joshua Cruz Talks STOMP National Tour
by Chloe Rabinowitz - December 27, 2021
, St. Louis
STOMP's percussive rhythms and electrifying performers have been wowing audiences for 30 years, and the stage phenomenon is currently making its way through the US on a National Tour! Blending dance and performance with music created using everyday objects, STOMP is a one-of-a kind experience you wo...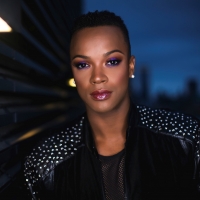 J. Harrison Ghee of CHICAGO at The Muny
by James Lindhorst - August 25, 2021
, St. Louis
The Muny's 103rd season closes next week with a production of Kander and Ebb's classic musical Chicago. J. Harrison Ghee returns to The Muny to lead the company as Velma Kelly. Ghee was last seen at The Muny as Lola in Kinky Boots in 2019. Broadway World sat down with Ghee to learn about returning t...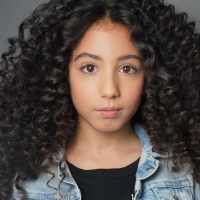 Isabella Iannelli of ON YOUR FEET! at The Muny
by James Lindhorst - August 15, 2021
, St. Louis
12-year-old Isabella Iannelli will be making her Muny debut playing Young Gloria in the upcoming production of On Your Feet! based on the story of Gloria and Emilio Estefan. Isabella has starred on Broadway opposite Marisa Tomei in Tennessee William's The Rose Tattoo. She was a featured dancer in th...
Kendra Kassebaum of SEVEN BRIDES FOR SEVEN BROTHERS at The Muny
by James Lindhorst - August 07, 2021
, St. Louis
Seven Brides for Seven Brothers is based on the 1954 Academy Award winning film starring Jane Powell and Howard Keel.  In 1978, Powell and Keel starred in The Muny theatrical premiere of Seven Brides for Seven Brothers. Next week, St. Louis' Kendra Kassebaum will star as Milly Bradon in the sixth Mu...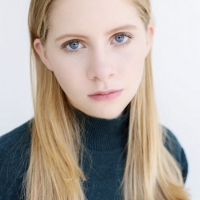 Elizabeth Teeter of THE SOUND OF MUSIC at The Muny
by James Lindhorst - August 01, 2021
, St. Louis
St. Louis native Elizabeth Teeter will take The Muny stage this week in The Sound of Music to play Liesl, the eldest of the von Trapp children. Elizabeth has performed in Broadway and Off Broadway Productions, but started her acting career at The Muny. It is no surprise that she found a home on the ...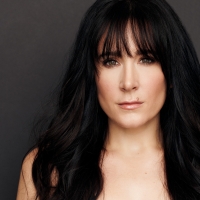 Dee Roscioli of SMOKEY JOE'S CAFE at The Muny
by James Lindhorst - July 23, 2021
, St. Louis
On Monday, July 26, 2021, the curtain goes up on The Muny's 103rd Season with The Muny Premiere of the musical revue Smokey Joe's Cafe sponsored by Ameren. With a set design inspired by St. Louis' historic Gaslight Square, Smokey Joe's Cafe features the music of Leiber and Stoller and was the longes...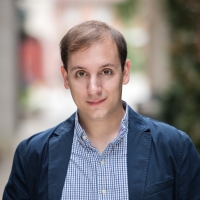 Matt Kunkel of THE SOUND OF MUSIC at The Muny
by James Lindhorst - June 08, 2021
, St. Louis
Each summer, The Muny in St. Louis produces a season of full-scale performances of Broadway musicals that must come together in a few short weeks. It takes a lot of work from committed actors and technical theater professionals, plus it requires a little bit of magic, Muny magic. Each night, approxi...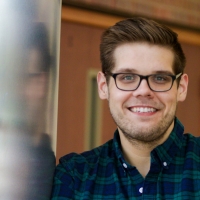 Andrew Kuhlman of STAGES ST. LOUIS at The Ross Family Theater
by James Lindhorst - May 02, 2021
, St. Louis
BroadwayWorld recently had the opportunity to sit down with STAGES St. Louis associate producer Andrew Kuhlman. Andrew is a Best Musical Tony nominee as associate producer for The Prom. He is an educator who has taught both at the high school and collegiate levels. He is a graduate of Bradley Univer...
Ron Himes of THE BLACK REP at Edison Theater
by James Lindhorst - April 09, 2021
, St. Louis
For more than four decades, The St. Louis Black Rep's founder and Producing Director, Ron Himes has dedicated his life to staging productions from the African American perspective to heighten the social and cultural awareness of audiences in the St Louis area and beyond. He has produced and directed...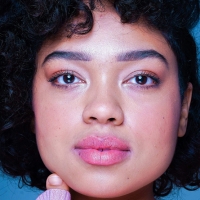 SPONGEBOB's Vivacious Méami Maszewski - A Pearl Of A Personality!
by Gil Kaan - March 02, 2020
, St. Louis
The national tour of THE SPONGEBOB MUSICAL lands at the Dolby Theatre for its Los Angeles premiere March 24, 2020. This 50+-city tour brings the fun, colorful, inspirational tale of SpongeBob Squarepants and his fellow townsfolk of Bikini Bottom. The effervescent Méami Maszewski, who performs the ro...