STAGE TUBE: SOMETHING'S COMING en 54 Below
bops
El pasado 5 de julio, Joan Vázquez debutó con su unipersonal SOMETHING'S COMING en el afamado 54 Below, convirtiéndose en el primer artista español en actuar en este local.
En SOMETHING'S COMING, Joan celebra la trayectoria de Stephen Sondheim interpretando sus particulares versiones de temas tan legendarios como Losing My Mind, Finishing the Hat, Send in the Clowns o Being Alive, acompañándose él mismo al piano, a la vez que comparte con el público inteligentes citas de Sondheim sobre el arte, el amor y la vida.
De entre los que pudieron oírse en el concierto destacan temas de proyectos de Sondheim tan variados como Send in the clowns, de A LITTLE NIGHT MUSIC, Another hundred people, de COMPANY o Sooner or later, escrita para Madonna en la película DICK TRACY.
El proyecto SOMETHING'S COMING vio la luz por primera vez en la Sala Luz de Gas de Barcelona el 20 de octubre de 2015, tras lo cual se representó en Madrid y después en Londres, antes de llegar a Nueva York.
Joan Vázquez ha interpretado los personajes de Claude en HAIR, Frank en MERRILY WE ROLL ALONG, Sky en MAMMA MIA! y Lockwood en THE HISTORY BOYS, en producciones estrenadas en Barcelona y Madrid.
"Barcelona" (COMPANY) con Trey Ellet:
"What Can You Lose" (DICK TRACY) con English Bernhardt:
Loving you/Being Alive:
"Losing My Mind" (FOLLIES):
"Another Hundred People" (COMPANY):
"Not A Day Goes By" / "Send In The Clowns":
"Unworthy of your love" (ASSASSINS) con Natalie Weiss:
"Marry Me A Little" (COMPANY):
Profesor de inglés en la EOI e interesado en el teatro desde siempre. A lo largo de los años, su interés por el teatro musical no ha hecho más que crecer y se ha dedicad... (read more about this author)
El FESTIVAL DE TEATRO CLÁSICO DE MERIDA recibe la medalla de oro de las artes escénicas

November 25, 2022

El FESTIVAL INTERNACIONAL DE TEATRO CLÁSICO DE MÉRIDA ha sido galardonado este mes de noviembre con la Medalla de oro de las artes escénicas 2022 otorgada por la Academia de las Artes Escénicas.
---
Vídeo: Antonio Banderas y Marta Ribera cantan 'Aquest eclipsi del cor'

November 21, 2022

El pasado 7 de noviembre la cadena autonómica catalana TV3 presentó una particular versión en catalán de Total eclipse of the heart (Aquest eclipsi del cor) interpretada por Antonio Banderas y Marta Ribera acompañados por la Orquesta Sinfónica del Gran Teatre del Liceu y dirigidos por el maestro Josep Pons.
---
Halloween llega al Espacio Ibercaja Delicias

October 26, 2022

Entre los próximos 28 de octubre y 1 de noviembre, el Espacio Ibercaja Delicias, hogar de DIRTY DANCING, CHARLIE Y LA FÁBRICA DE CHOCOLATE y de el LABERINTO de Tim Burton, organizará una serie de actividades y promociones relacionadas con la noche de Halloween.
---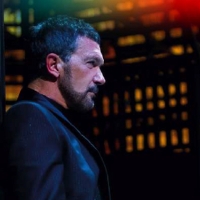 COMPANY comienza su venta de entradas

October 26, 2022

Tras su estreno en Málaga y su paso por Barcelona, COMPANY anunció la pasada semana su estreno en Madrid el próximo 17 de noviembre en el Teatro Albéniz protagonizado por Antonio Banderasacompañado por un reparto de lujo compuesto por María Adamuz, Albert Bolea, Lorena Calero, Javier Enguix, Laura Enrech, Lydia Fairén, Robert González, Dulcinea Juárez, Silvia Luchetti, Julia Möller, Paco Morales, Marta Ribera, Carlos Seguí, Rai Borrell, Bealia Guerra, Beatriz Mur, Álvaro Puertas y Lourdes Zamalloa.
---
Ganadores de la 5ª edición de los Premios de TeatreBarcelona

October 12, 2022

El pasado martes 26 de septiembre tuvo lugar la gala de la 5ª edición de los premios TeatreBarcelona, donde L'ORENETA EL MUSICAL y GUILLERMOTA se coronaron como los espectáculos más premiados.
---