Estas Navidades I WANNA DANCE WITH SOMEBODY llega a los cines
El próximo 21 de diciembre el biopic de Whitney Houston llega a las salas de cine.
Ya esta disponible el tráiler de I WANNA DANCE WITH SOMEBODY, el biopic de la reconocida cantante Whitney Houston. La cinta de estrenará el 21 de diciembre de 2022 en salas de cine españolas.
Dirigida por la directora Kasi Lemmons y escrita por Anthony McCarten (BOHEMIAN RHAPSODY), la película cuenta con la actriz británica Naomi Ackie (STAR WARS: EPISODIO IX - EL ASCENSO DE SKYWALKER) en el papel principal de Withney Houston.
La película es un retrato sin reservas de la compleja y multifacética mujer detrás de La Voz. De niña del coro en Nueva Jersey a una de las artistas más superventas y premiadas de todos los tiempos, el público se embarcará en un viaje inspirador, conmovedor y muy emotivo, a través de la vida y la carrera de Houston, con actuaciones sorprendentes y una banda sonora con los éxitos más queridos de este icono universal como nunca antes se habían escuchado.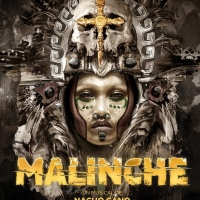 CASTING CALL: El musical de Nacho Cano MALINCHE abre audiciones

November 28, 2022

El espectáculo se representa en el Templo Canalla ubicado en IFEMA.
---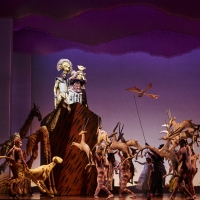 Stage Entertainment convoca audiciones para EL REY LEÓN

November 25, 2022

El musical ha celebrado este año 11 años en cartel en la Gran Vía.
---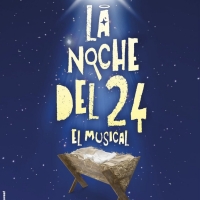 El Teatro Fernández-Baldor de Torrelodones acogerá el estreno de LA NOCHE DEL 24

November 25, 2022

Iñigo Etayo, Alejandro Mesa y María Petri protagonizan este musical escrito por Javier Lorenzo, Benjamín Lorenzo y Álvaro Galindo.
---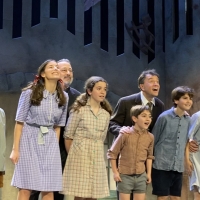 TV: Noche de estreno de LOS CHICOS DEL CORO en el Teatro La Latina

November 25, 2022

El musical basado en la exitosa película francesa tuvo su premier oficial anoche con la presencia de su autor original, Christophe Barratier.
---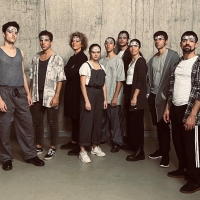 Dagoll Dagom presenta su nuevo proyecto L'ALEGRIA QUE PASSA

November 24, 2022

Este nuevo musical que se estrenará en marzo en el Poliorama será el último de nueva creación de la compañía después de 50 años de trayectoria.
---