South Dakoka Welcomes France's Guitar Master Pierre Bensusan In Concert In Rapid City
The concert is on Wednesday, September 21 at 7pmat the Dahl Fine Art Center.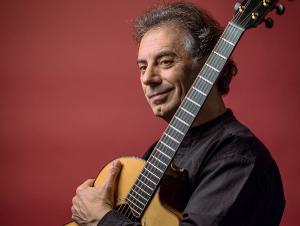 After releasing 'Azwan', an album about our oneness and interconnectivity in the midst of a unifying global crisis, world renowned French-Algerian acoustic guitar master, vocalist and composer, Pierre Bensusan, returns to the USA and Canada, completing the second leg of his 2022 North American Tour. One of his early stops will be in Rapid City, South Dakota where on Wednesay evening September 21st, the Dahl Fine Art Center proudly welcomes him to perform a concert on their stage.
Says Bensusan of this tour:
"Even if I loved staying at my home, near Paris, for two years; playing, writing, taking the time, stopping running, sometimes locked down in Heaven... I felt a real relief to be able to play live again. The first part of my North American tour, this Spring, left me with an immense feeling of gratitude for the public who came to the concerts. There is nothing stronger than getting together around the music played live, especially when many were walking into a concert hall for the first time in two years.
Also, in Las Vegas, I met my new friend, Donny Osmond, after playing on his last album and there was a lot of emotion.
After spending the last three months back in France, I am pulling out all of the stops and embarking on the second leg of a mega-tour with over 60 concerts and guitar workshops, that will take my stage manager/sound engineer, Xaina Lerner, and myself through the entire northern part of the USA and southern Canada, from the West Coast to the East Coast.
I look forward to finally seeing you again and thank you warmly for your continuous support and all of the inspiration, light and strength you give me."
CONCERT DETAILS:
Wednesday, September 21 at 7pmat the Dahl Fine Art Center,
713 7th Street, Rapid City, SD 57701Tickets: $25 in advance and $30 at the door
Order Tickets Online at: https://www.rapidcityartscouncil.org/upcoming-performances.html
Info: 605-394-4101 or contact@thedahl.or
More Hot Stories For You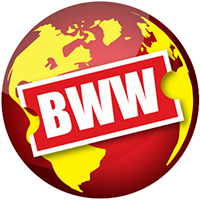 Visual Arts Center Hosts Art Collective Event This Weekend

November 29, 2022

The Visual Arts Center in the Washington Pavilion has partnered with Art Collective Sioux Falls to host one of the largest gatherings of local artists in the Sioux Falls area.
---
The Washington Pavilion Announces A Full Lineup of Holiday Fun!

November 28, 2022

A full roster of fun and festive events is planned for children and adults throughout the holiday season at the Washington Pavilion. The events schedule includes Santa visits, performing arts entertainment, a well-known holiday movie and so much more.
---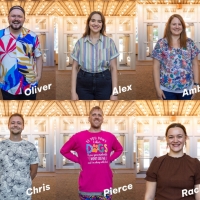 The Premiere Playhouse Completes Reorganization, Adopts New Vision Statement

November 22, 2022

Oliver Mayes, Managing Artistic Director of The Premiere Playhouse has announced that the non-profit, community based theatre organization in residence at the Sioux Falls Orpheum Theater Center has completed their reorganization, revised their mission statement, and introduced a newly adopted vision statement.
---
Third Annual Washington Pavilion Christmas Tree Lighting Ceremony Set For This Friday

November 22, 2022

It's the most wonderful time of the year! The Washington Pavilion invites the community to make magical memories together with family and friends at its annual Christmas Tree Lighting Ceremony on Friday, November 25.
---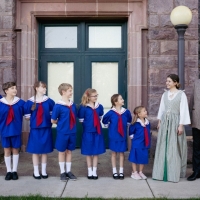 DAPA Presents THE SOUND OF MUSIC Beginning Next Week

November 11, 2022

The Dakota Academy of Performing Arts (DAPA) at the Washington Pavilion presents five performances of THE SOUND OF MUSIC November 17–20, 2022, at the Orpheum Theater Center.
---