The Band's Visit - 2017 - Broadway
2018 TONY AWARD WINNER FOR BEST MUSICAL!
THE BAND'S VISIT is the winner of 10 Tony Awards, making it one of the most Tony-winning musicals in history. It is also a 2019 Grammy Awards winner for Best Musical Theater Album. In this delightfully offbeat story, set in a town that's way off the beaten path, a band of musicians arrive lost, out of the blue. Under the spell of the desert sky, and with beautiful music perfuming the air, the band brings the town to life in unexpected and tantalizing ways. Even the briefest visit can stay with you forever.
With a score that seduces your soul and sweeps you off your feet, and featuring Tony-winning performances and thrillingly talented onstage musicians, THE BAND'S VISIT rejoices in the way music makes us laugh, makes us cry, and ultimately, brings us together.
"The music transports you to a place both exotic and touchingly familiar." - The New York Times
David Cromer directs, with music & lyrics by David Yazbek and book by Itamar Moses.
FINAL BROADWAY PERFORMANCE APRIL 7.
Video preview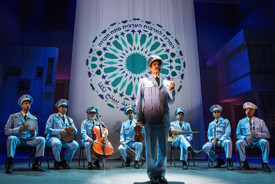 Photo preview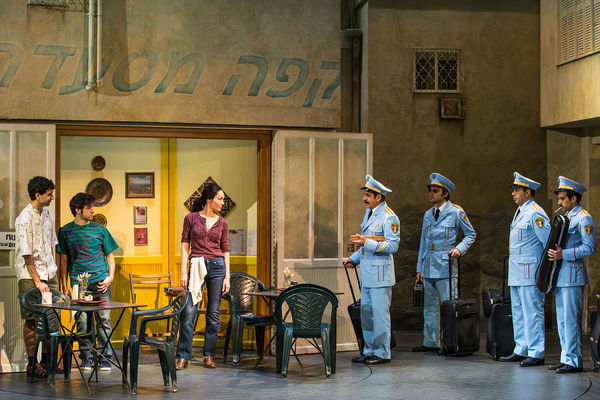 Schedule
Running Time: One hour and 30 minutes, with no intermission
Featured Reviews For The Band's Visit
'The Band's Visit' shimmers on Broadway with Tony Shalhoub and Katrina Lenk: theater review - NY Daily News
"The Band's Visit" takes place in the desert and, like a mirage, it shimmers. But better. Because this hushed, heart-melting musical is real - and truly magical.
Broadway Review: 'The Band's Visit' - Variety
The set's a bit grander and the music sounds richer, but success hasn't spoiled this embraceable musical fable about the surprising friendships that bloom in the middle of a political desert. In this Broadway transfer of an Off Broadway hit, human error sends an Egyptian military band to a depressed Israeli outpost in a desert wasteland - and human connections bring Arabs and Israelis together on common ground.
The Band's Visit Broadway Cast