Pretty Woman - 2018 - Broadway
Fall In Love All Over Again.
One of the most beloved romances of all time is now on Broadway! Pretty Woman: The Musical, features direction and choreography by two-time Tony Award winner Jerry Mitchell (Kinky Boots, Legally Blonde, Hairspray), an original score by Grammy winner Bryan Adams ("Summer of '69," "Everything I Do") and his longtime songwriting partner Jim Vallance, and a book by the movie's legendary director Garry Marshall and screenwriter J.F. Lawton. Starring Samantha Barks and Andy Karl.
Once upon a time in the late '80s, unlikely soulmates Vivian and Edward overcame all odds to find each other... and themselves. Experience the moments you love from the movie - and get to know these iconic characters in a whole new way - in this dazzlingly theatrical take on a love story for the ages. Brought to life by a powerhouse creative team representing the best of music, Hollywood and Broadway, Pretty Woman: The Musical will lift your spirits and light up your heart.
Jerry Mitchell directs and choreographs, with book by Garry Marshall and J.F. Lawton, and music & lyrics by Bryan Adams and Jim Vallance.
Video preview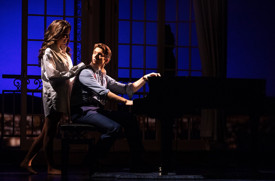 Photo preview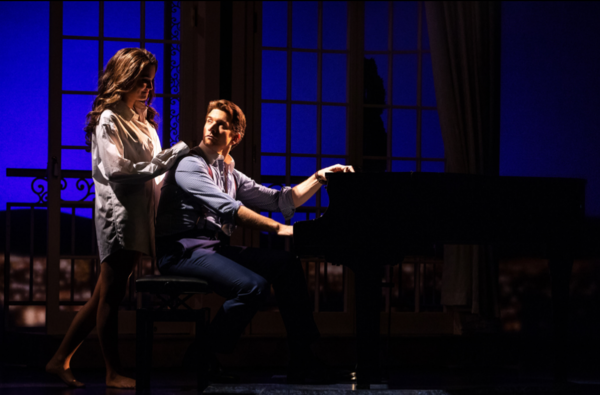 Schedule
Running Time: 2 hours, 30 mins, with one 15-min intermission
Featured Reviews For Pretty Woman
'Pretty Woman' Broadway Review: The Hooker Julia Roberts Made Famous Is Back, and She Can Belt - The Wrap
Mitchell, overusing the game Anderson and Bracco, crams far too much extraneous comic business into "Pretty Woman." It's as if the questionable levity of men paying top dollar for hookers and those hookers holding out for the much bigger ticket of a wedding ring needed to be gussied up with silly same-sex diversions.
Review: Chasing Shopworn Dreams in 'Pretty Woman: The Musical' - New York Times
Directed and choreographed as if on automatic pilot by Jerry Mitchell, "Pretty Woman: The Musical" has a book by the original film's director, Garry Marshall (who died in 2016), and screenwriter, J.F. Lawton, with songs by Bryan Adams and Jim Vallance. Its creators have hewed suffocatingly close to the film's story, gags and dialogue.
Pretty Woman Broadway Cast