Pretty Woman - 2018 - Broadway
Fall In Love All Over Again.
One of the most beloved romances of all time is now on Broadway! Pretty Woman: The Musical, features direction and choreography by two-time Tony Award winner Jerry Mitchell (Kinky Boots, Legally Blonde, Hairspray), an original score by Grammy winner Bryan Adams ("Summer of '69," "Everything I Do") and his longtime songwriting partner Jim Vallance, and a book by the movie's legendary director Garry Marshall and screenwriter J.F. Lawton. Starring Samantha Barks and Andy Karl.
Once upon a time in the late '80s, unlikely soulmates Vivian and Edward overcame all odds to find each other... and themselves. Experience the moments you love from the movie - and get to know these iconic characters in a whole new way - in this dazzlingly theatrical take on a love story for the ages. Brought to life by a powerhouse creative team representing the best of music, Hollywood and Broadway, Pretty Woman: The Musical will lift your spirits and light up your heart.
Jerry Mitchell directs and choreographs, with book by Garry Marshall and J.F. Lawton, and music & lyrics by Bryan Adams and Jim Vallance.
Video preview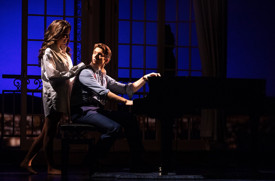 Photo preview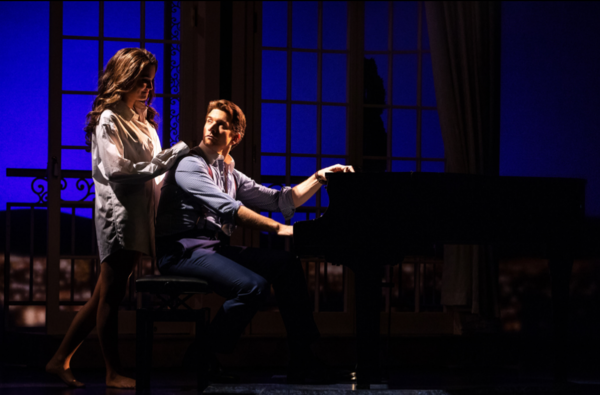 Schedule
Running Time: 2 hours, 30 mins, with one 15-min intermission
Featured Reviews For Pretty Woman
Theater Review: Pretty Woman and the Trouble With Onstage Nostalgia - Vulture
As you approach the Nederlander Theatre, the marquee flashes a series of bold all-caps phrases: "BOLD WOMAN - FIERCE WOMAN - FUNNY WOMAN - SMART WOMAN," and finally, inevitably, the title: Pretty Woman. Inside the theater, posters and T-shirts at the merch stand bear the same messaging. The show's producers have been trying to get out in front of the fact that their material doesn't exactly scream 2018 for a while, now opting for this catechism of empowerment. They needn't have bothered. For one thing, more adjectives are never the solution to a problem. For another, Pretty Woman: The Musical has plenty of problems outside of its politics. If the show were a witty, brilliantly scored, fleet-footed theatrical gem, then it might be worthwhile to attempt a nuanced excavation of the kind of worldview it's espousing beneath the top-notch presentation.
'Pretty Woman: The Musical': Theater Review - The Hollywood Reporter
End-of-the-'80s nostalgia rules at the Nederlander Theatre, where the cut-and-paste musical version of Garry Marshall's 1990 romantic comedy, Pretty Woman, is re-creating the cultural-touchstone movie beat for beat, set to a score by Bryan Adams and songwriting partner Jim Vallance that could easily pass for vintage FM-radio pop-rock singles. Just as the film was a stellar vehicle for Julia Roberts, the musical showcases a radiant performance from Samantha Barks as the Hollywood Boulevard prostitute that becomes the "beck and call girl" of a corporate raider.
Pretty Woman Broadway Cast