Kiss Me, Kate - 2019 - Broadway Tickets, News, Info & More
In the constellation of musical comedy masterpieces, Kiss Me, Kate shines as perhaps Broadway's most sparkling achievement.
This is the winner of the first-ever Tony Award for Best Musical, alive with onstage romance, backstage passion, comedy high and low, a hilarious dash of Shakespeare's The Taming of the Shrew, and the songwriting genius of Cole Porter at his stylish, sexy, sophisticated best, including "Too Darn Hot," "So In Love" and "Always True To You In My Fashion." Once again, Roundabout catapults you to musical comedy heaven, with a brand-new Kiss Me, Kate.
Scott Ellis directs Kelli O'Hara, Will Chase, Corbin Bleu, and more - now thru June 2 only!
Video preview
Photo preview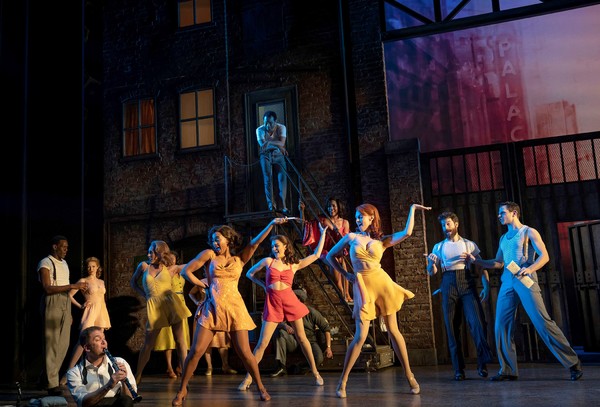 Schedule
Running Time: Two hours and 30 minutes, with one intermission
Featured Reviews For Kiss Me, Kate
'Kiss Me, Kate': Theater Review - Hollywood Reporter
If the changes dampen some of the show's comedic vitality in order to make it palatable to contemporary sensibilities, so be it. There are corresponding losses and gains, too, in O'Hara's performance. One of America's most incandescent musical-theater stars, her default setting is elegance and sincerity, so the soupcon of campy self-intoxication that seems a requirement of the role is largely missing. This is not the harrumphing hysteric that audiences familiar with the show will remember.
Raunchy, gutsy 'Kiss Me, Kate' showcases glorious Kelli O'Hara - New York Post
Gender-parity achieved, yes? No. As laudable as these efforts are, Lilli still performs against her will, thanks to a subplot about debt-collecting goons. And several songs are steeped in pervy references, including a "Tom, Dick or Harry" whose emphasis lies firmly on Dick.
Kiss Me, Kate Broadway Cast