Kiss Me, Kate - 2019 - Broadway Tickets, News, Info & More
In the constellation of musical comedy masterpieces, Kiss Me, Kate shines as perhaps Broadway's most sparkling achievement.
This is the winner of the first-ever Tony Award for Best Musical, alive with onstage romance, backstage passion, comedy high and low, a hilarious dash of Shakespeare's The Taming of the Shrew, and the songwriting genius of Cole Porter at his stylish, sexy, sophisticated best, including "Too Darn Hot," "So In Love" and "Always True To You In My Fashion." Once again, Roundabout catapults you to musical comedy heaven, with a brand-new Kiss Me, Kate.
Scott Ellis directs Kelli O'Hara, Will Chase, Corbin Bleu, and more - now thru June 2 only!
Video preview
Photo preview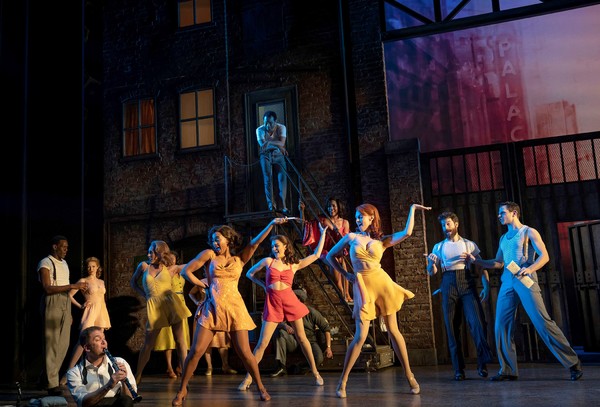 Schedule
Running Time: Two hours and 30 minutes, with one intermission
Featured Reviews For Kiss Me, Kate
Kiss Me, Kate - TimeOut NY
Without such changes, however, Kiss Me, Kate might not be revivable at all-and that would be a shame, since the Roundabout's production is often a delight. For one thing, it affords an opportunity to rehear Porter's score, which lists heavily toward witty-silly list songs but also includes the beautifully pining "So in Love" and the acidic "I Hate Men." And whatever heat has been tamped down in the central couple flares up elsewhere-most exuberantly, and appropriately, in the second-act opener, "Too Darn Hot," a pull-out-the-stops ensemble dance number that all but burns down the house.
'Kiss Me, Kate' never gets out of first gear, but 'Be More Chill' has charm: Broadway reviews - NJ.com
Without much in the way of energy or chemistry between them, the seams of this show's occasionally slipshod construction are more apparent than usual. The act two curtain raiser, the alternately breathy and breathless dance number "Too Darn Hot," is certainly arresting (the choreography here is by Warren Carlyle) - so much so that you start to dwell on the fact that, dramatically, the number has no real reason to exist within the story. Despite the visually impressive set (designed by David Rockwell), featuring a multi-tiered backstage where most of the action takes place, there's also no disguising that the story doesn't travel very far, physically or emotionally.
Kiss Me, Kate Broadway Cast