Kiss Me, Kate - 2019 - Broadway
In the constellation of musical comedy masterpieces, Kiss Me, Kate shines as perhaps Broadway's most sparkling achievement.
This is the winner of the first-ever Tony Award for Best Musical, alive with onstage romance, backstage passion, comedy high and low, a hilarious dash of Shakespeare's The Taming of the Shrew, and the songwriting genius of Cole Porter at his stylish, sexy, sophisticated best, including "Too Darn Hot," "So In Love" and "Always True To You In My Fashion." Once again, Roundabout catapults you to musical comedy heaven, with a brand-new Kiss Me, Kate.
Scott Ellis directs Kelli O'Hara, Will Chase, Corbin Bleu, and more - now thru June 2 only!
Video preview
Photo preview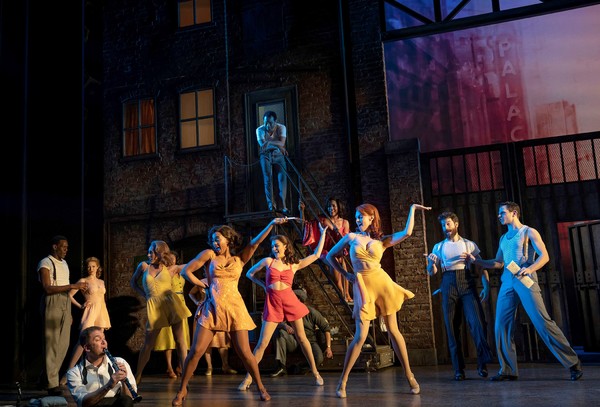 Schedule
Running Time: Two hours and 30 minutes, with one intermission
Featured Reviews For Kiss Me, Kate
Theater Review: Can Kiss Me, Kate Survive a 2019 Gaze? - Vulture
All of which feels just ... fine. What's interesting about this Kiss Me, Kate's context consciousness is that its adjustments are both good, arguably downright necessary ideas, and not really show-savers. I'm happy not to listen to O'Hara sing about placing her hand beneath her husband's foot, but the subtle level-up in gender politics at the show's conclusion doesn't actually stop the whole thing from feeling like an aesthetic time capsule. And aesthetics can usurp politics.
Kelli O'Hara helps Broadway's Kiss Me, Kate revival soar: EW review - Entertainment Weekly
Those spats usually bring Kiss Me, Kate some of its biggest laughs - and thankfully, that remains the same here. It helps that Amanda Green (Hands on a Hardbody, Bring It On The Musical) has provided some tweaks to Sam and Bella Spewack's book, which responsibly eliminate some of the nastier verbal insults to level the playing field a bit. The delightful Chase has embraced some of Fred's goofiness, too, and he and O'Hara play off one another perfectly.
Kiss Me, Kate Broadway Cast