Charlie and the Chocolate Factory Broadway
ROALD DAHL's most treasured tale is coming to the land where sweet dreams come true- Broadway- in a delicious new musical! Willy Wonka, world famous inventor of the Everlasting Gobstopper, has just made an astonishing announcement. His marvelous- and mysterious- factory is opening its gates... to a lucky few. It's a world of pure imagination.
And who better to conjure up this confectionary wonder than three-time Tony Award-winning director JACK O'BRIEN, the Grammy and Tony-winning songwriters of Hairspray, MARC SHAIMAN and SCOTT WITTMAN, and internationally acclaimed playwright DAVID GRIEG. Audiences around the world have long adored the best-selling book and films, but none have experienced the magic of Wonka quite like this- until now.
CHARLIE AND THE CHOCOLATE FACTORY The New Musical: It must be believed to be seen.
Video preview
Photo preview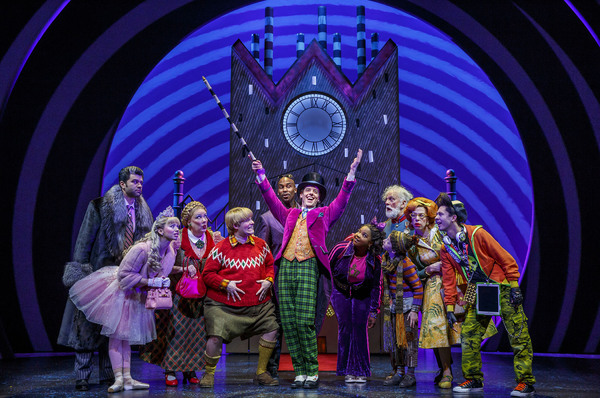 Featured Reviews For Charlie and the Chocolate Factory
'Charlie and the Chocolate Factory' review - Broadway News
What world are we in? Who is this show for? These strike me as the central problems with this adaptation and production. There are "nudge, nudge, wink, wink, say no more" references intended presumably to keep adult theatergoers interested. For example, Veruca proclaims to Russian Dad at one point, "Buy me North Korea!" But the tonal handling of the surreal so essential to Dahl is neither consistent nor secure. If Charlie is meant to be the incorruptible anchor of our journey, what do we make of this exchange? Wonka to Charlie, "Do you like seeing children maimed?" To which Charlie responds, "No, but - I love seeing how chocolate is made." It seems even Charlie has his price.
'Charlie and the Chocolate Factory' on Broadway — review - NY Daily News
"Charlie and the Chocolate Factory" is a middle-of-the-road musical with a pale score, a flavorless book and a dearth of eye candy that could have at least made it a spectacle...Heading a large, game and polished cast, Christian Borle, a Tony winner for "Something Rotten!" and "Peter and the Starcatcher," has panache as Wonka. He plays the chocolate maker as snarky, not all that sinister. As Charlie, young Ryan Foust was terrific in the performance I saw; he shares the role with two others.
Charlie and the Chocolate Factory Broadway Cast