Charlie and the Chocolate Factory - 2017 - Broadway
ROALD DAHL's most treasured tale is coming to the land where sweet dreams come true- Broadway- in a delicious new musical! Willy Wonka, world famous inventor of the Everlasting Gobstopper, has just made an astonishing announcement. His marvelous- and mysterious- factory is opening its gates... to a lucky few. It's a world of pure imagination.
And who better to conjure up this confectionary wonder than three-time Tony Award-winning director JACK O'BRIEN, the Grammy and Tony-winning songwriters of Hairspray, MARC SHAIMAN and SCOTT WITTMAN, and internationally acclaimed playwright DAVID GRIEG. Audiences around the world have long adored the best-selling book and films, but none have experienced the magic of Wonka quite like this- until now.
CHARLIE AND THE CHOCOLATE FACTORY The New Musical: It must be believed to be seen.
Video preview
Photo preview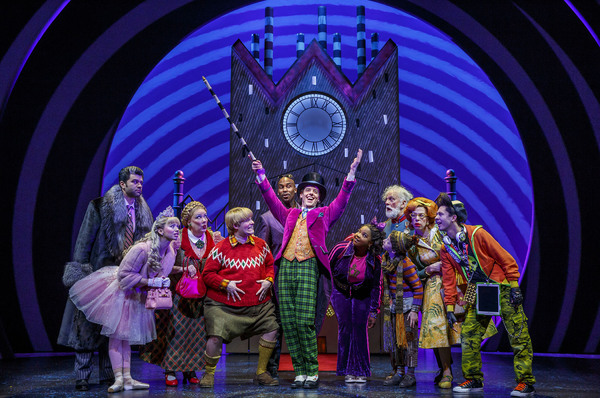 Featured Reviews For Charlie and the Chocolate Factory
'Charlie and the Chocolate Factory' review: A fudged disaster of a musical - amNY
Pity the poor Oompa Loompas that get assigned by Willy Wonka with the impossible task of cleaning up the disastrous and distasteful Broadway musical adaptation of "Charlie and the Chocolate Factory." No amount of "Pure Imagination" can save this train wreck.
Review: Some Sugar but Not Enough Spice in This 'Chocolate Factory' - New York Times
Don't expect a sugar rush from "Charlie and the Chocolate Factory," the new musical that opened at the Lunt-Fontanne Theater on Sunday...This big but tentative show - which features a book by David Greig and songs by Marc Shaiman and Scott Wittman - doesn't burst with flavor of any kind, at least not during its exposition-crammed first act. Only in its second half does the show acquire a distinct taste, and it definitely isn't confectionary.
Charlie and the Chocolate Factory Broadway Cast