BWW Interview: Whether as a Broadway Performer or TV Producer, Cody Williams Loves Theatre People
Cody Williams has led a successful career on Broadway since 2010, living the dream of being a working actor, that so few are able to ever achieve. He began his professional career in MEMPHIS on Broadway and has continued until now to Charlie and the Chocolate Factory in 2017, where audiences from all over have been witness to Williams' incredible high flying dance power.
But, Williams is a man of many trades and talents, most recently becoming a producer of NY1's ON STAGE with Frank DiLella. I recently interviewed Cody to find out how he first fell in love with theatre - and where he sees his multi-faceted career going.
---
How did you first get into theatre?
When I was a kid I used to go to a summer camp where on the last day we put on a show. It was always nonsense, and for some reason always featured the song "Walk Like an Egyptian."
The last year I could go to the camp was after 8th grade. I was sad to be retiring from the show business, but I knew I wanted to go play soccer in high school. During that camp a councilor convinced me to go down to the Performing Arts magnet school, Pebblebrook High School, and check it out. When I walked in I saw Colt Prattes, Billy Tighe, and Cary Tedder on break from a rehearsal practicing their back flips, and in that moment I decided I would give it a try.
What was the defining moment where you decided that this is what you were going to do?
During the fall of my freshman year of high school I went on a field trip to NYC. Colt had been raving about a new show called MOVIN' OUT, so I knew I wanted to see it. As I sat there in the Richard Rodgers watching these guys do super human movement I had an epiphany. I knew that being able to perform high intensity, physical theater on Broadway was my main bucket list goal.
When did you move out to NYC and what was your first professional theatre job in New York?
I moved to NYC when I graduated from the University of Cincinnati College-Conservatory of Music in spring of 2010, but my first major job took me down to Washington DC. Soon after moving to NY I won the role of Will Parker in Arena Stage's OKLAHOMA!. To this day it's still one of the most amazing theatrical experiences I have ever had.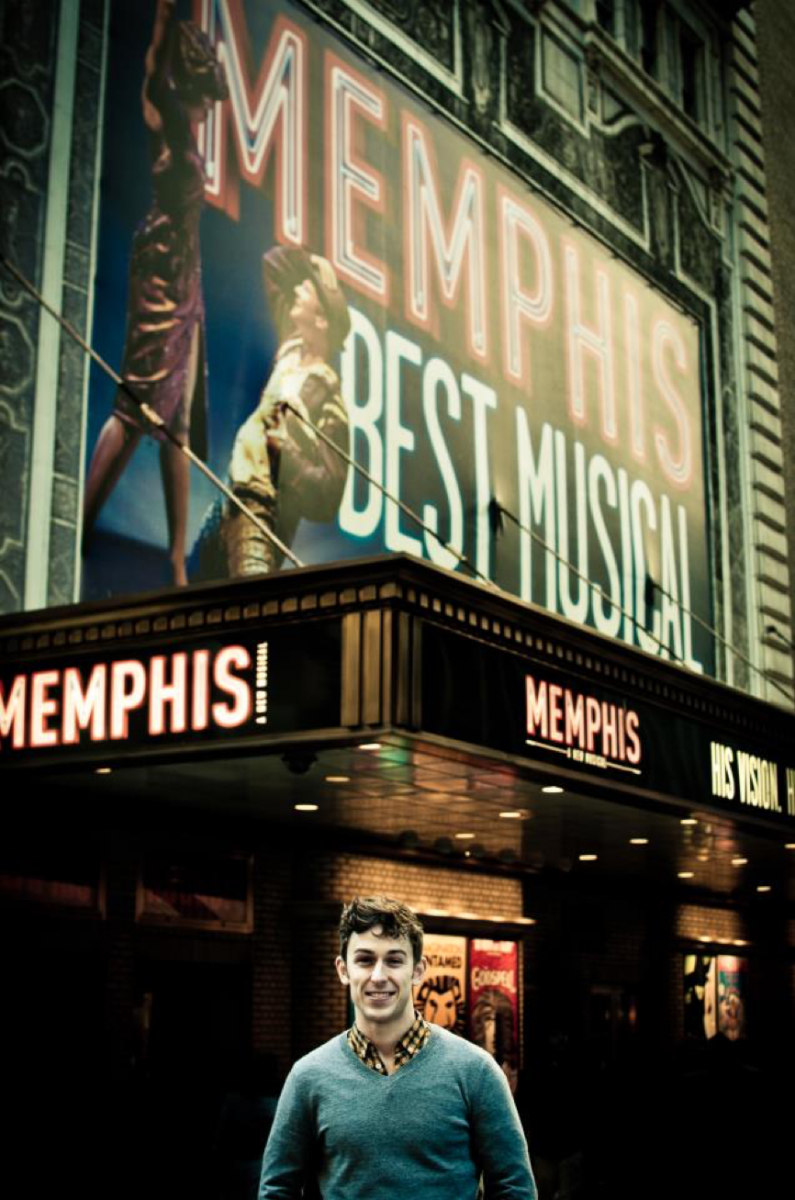 What was your Broadway debut, and how did it feel stepping out on that stage for the first time?
Right after finishing OKLAHOMA! I was offered MEMPHIS on Broadway. It was a dream come true and quite surreal because I was replacing my best friend from high school, Cary Tedder. Stepping on stage for the first time was also surreal because I started the show on a bridge on top of the set with Adam Pascal. It was very much a "is this real life?" moment.
The whole time I was performing at the Shubert Theater, I kept thinking back to when my family vacationed in NYC when I was in fifth grade. Had you told me when I was sitting in the Shubert watching CHICAGO that I would one day be on that stage I would have never believed you.
When did you realize you wanted to produce as well?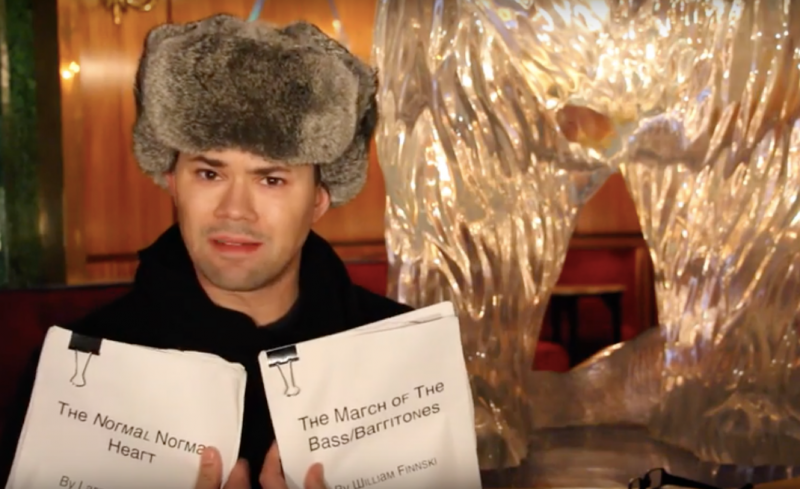 My buddy John West asked me if I wanted to help him produce a YouTube mockumentary in fall of 2013.
We ended up creating a project called RUSSIAN BROADWAY SHUTDOWN, and to date it's the most epic thing I have ever produced. I had a blast working on it, and the morning that we released the video I had a rehearsal at CINDERELLA. Without knowing that I was involved I started seeing everyone in the cast pull out their phones to watch the video. Literally seeing my work go viral and bring people joy got me hooked on producing.
What are some similarities and differences between acting and producing?
Producing and performing both require hard work, creativity, and a great attention to detail. Performing is much more physically exhausting, and producing is much more mentally exhausting.
Producing feels like working on a project. The work ends when you complete it, but getting the project done well can be surprisingly difficult. Performing feels like taking a test. You have to prep and ruminate on it until the test starts, but no matter how much or little work you do before hand, you are only judged by how you do in the moment.
What do you love most about producing for TV? (ON STAGE on NY1 - go check it out!)
I love the New York Theater community, and my job at ON STAGE is to make it look incredible. Producing the only Broadway TV show is a huge honor and privilege. I love getting to shine a spotlight on different parts of New York Theater in hopes of getting more people interested in it.
Where would you like to be five years from now?
Five years from now I'd like to still be producing ON STAGE. But I'd also like to be producing something major on the side.
Related Articles