Beautiful: The Carole King Musical - 2014 - Broadway Tickets, News, Info & More
YOUR KIND OF MUSIC. YOUR KIND OF MUSICAL.
For five years, BEAUTIFUL, the Tony and Grammy Award-winning Carole King musical, has thrilled Broadway with the inspiring true story of one woman's remarkable journey from teenage songwriter to the Rock & Roll Hall of Fame.
From the string of pop classics she wrote for the biggest acts in music to her own life-changing, chart-busting success with Tapestry, BEAUTIFUL takes you back to where it all began- and takes you on the ride of a lifetime.
Featuring over two dozen pop classics, including "You've Got a Friend," "One Fine Day," "Up on the Roof," "You've Lost That Lovin' Feeling," "Will You Love Me Tomorrow," and "Natural Woman," this crowd-pleasing international phenomenon is filled with the songs you remember- and a story you'll never forget.
Video preview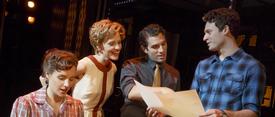 Photo preview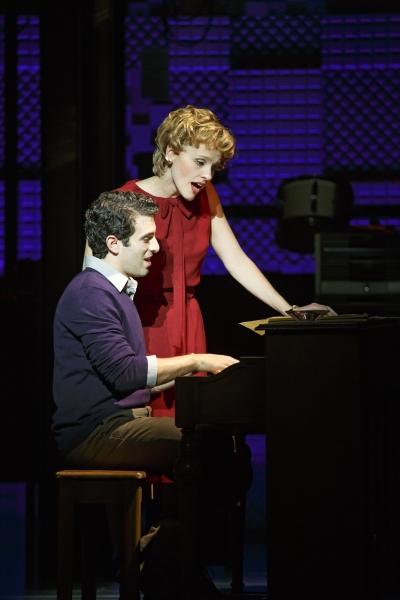 Schedule
Running Time: Two hours and 20 minutes, with one intermission
Featured Reviews For Beautiful: The Carole King Musical
'Beautiful' Theater Review: The New Carole King Musical Has the Guts to Play It Nice - The Wrap
Here is arguably the nicest, most normal, least eccentric personality ever to be at the center of a Broadway musical. "Beautiful" is the show for theatergoers who don't like drama queens. Is there such an animal? The new Carole King bio musical "Beautiful," which opened Sunday at the Stephen Sondheim Theater, might more aptly be titled "Nice." "Beautiful," of course, is just one of the singer-composer's many hit songs. "Nice," though, is the word that best describes this showbiz musical that goes out of its way to prove that great talent isn't necessarily dramatic.
King and Bacharach's Brill Building brilliance, rearranged for the stage - The Globe and Mail
Certainly, its prime attraction is the marvellous Jessie Mueller, avoiding impersonation, but otherwise perfectly channeling the contradictions of King (neé Klein), as she goes from precocious 16-year-old tunesmith in the late fifties to singer/songwriter star with the release of her seminal album Tapestry in 1971. Jake Epstein, the Canadian talent who first rose to fame onDegrassi: The Next Generation, ably co-stars as her husband/lyricist Gerry Goffin with whom she wrote chart toppers like Some Kind of Wonderfuland The Locomotion for artists like The Drifters and Little Eva...With a spotty script by Douglas McGrath, Beautiful often feels like an extended (and somewhat sanitized) episode of TV's Behind the Music...King, in this version of the story anyway, handles her husband's affairs and breakdowns with admirable restraint and understanding. This doesn't quite work as drama, though Mueller is such a scene stealer, so charming in her self-deprecation, that Beautiful never falls entirely flat.
Beautiful: The Carole King Musical Broadway Cast