Twelfth Night Productions Closes Run With MIRACLE ON 34TH STREET Radio Play
MIRACLE ON 34TH STREET tells the timeless story of an old man who calls himself Kris Kringle and is hired as the Macy's department store Santa.
Twelfth Night Production will present The Lux Radio Theater version of the classic 1947 film MIRACLE ON 34TH STREET. TNP's Holiday Radio plays have become an annual tradition for community members seeking to revel in holiday cheer with friends and family.
Previous radio show productions have included IT'S A WONDERFUL LIFE and A CHRISTMAS CAROL. As previously announced, this will be Twelfth Night Productions' final show.
The radio play is based on the holiday movie favorite of the same name and will be presented as a live 1940's radio broadcast. MIRACLE ON 34TH STREET tells the timeless story of an old man who calls himself Kris Kringle and is hired as the Macy's department store Santa. His claim to be the real Santa Claus becomes a court case and a young child's belief could make all the difference. "Faith is believing when common sense tells you not to."
The cast of talented Radio players also includes our incredible Foley (sound effects) actors and the one-of-a-kind 1929 Wurlitzer Pipe Organ.
"If you close your eyes during this production you won't miss a beat because all of the components - the sound effects, the organ, the commercials, and the Mistletones - work together successfully to recreate the live radio experience of the 1940's and 50's." Drama in the Hood.
This live radio show will be performed at historic Kenyon Hall, one of West Seattle's favorite venues, December 9, 10, 16 and 17 at 7:30pm and December 11, 17 and 18 at 3:00pm. Come join us to celebrate 30 years of theatre in West Seattle! Tickets are available online at our website. A limited number of tickets will be available at Kenyon Hall, 7904 35th Ave. SW, Seattle WA, an hour before the show on performance days. Prices are $22 for adults and $19 for students & seniors. https://cloud.broadwayworld.com/rec/ticketclick.cfm?fromlink=2209946®id=17&articlelink=http%3A%2F%2Fwww.twelfthnightproductions.org%2F%E2%80%8B%E2%80%8B%E2%80%8B%E2%80%8B%E2%80%8B%E2%80%8B%E2%80%8B?utm_source=BWW2022&utm_medium=referral&utm_campaign=article&utm_content=bottombuybutton1.
More Hot Stories For You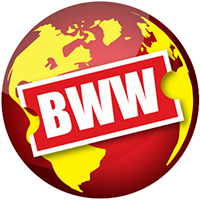 WICA and Wellington Day School Foundation Offer A Completely Local, Brand New School-Centered Production

December 2, 2022

WICA, in collaboration with Wellington Day School Foundation, offers a completely local, brand new school-centered production. 
---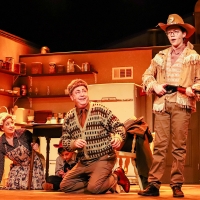 Photos: A CHRISTMAS STORY Announced At Tacoma Little Theatre

December 2, 2022

See first look photos as Tacoma Little Theatre presents A Christmas Story, adapted for the stage by Philip Grecian. This holiday classic will be directed by Jennifer York. 
---
Full Cast Announced For LAND OF THE SWEETS: THE BURLESQUE NUTCRACKER at The Triple Door

December 2, 2022

Verlainie & McCann prepare to open their much-loved holiday tradition Land of the Sweets: The Burlesque Nutcracker next week at The Triple Door. Set to feature a cast of indomitable dancers and entertainers from the Seattle area and beyond, this season's Land of the Sweets boasts some fresh and exciting casting surprises.
---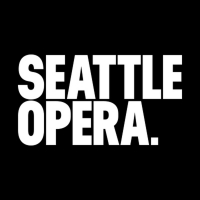 World Premiere of A THOUSAND SPLENDID SUNS to Open at Seattle Opera in February

November 29, 2022

On February 25, 2023, McCaw Hall will host the world premiere of A Thousand Splendid Suns, written by composer Sheila Silver and librettist Stephen Kitsakos, based on the gripping novel by Khaled Hosseini.
---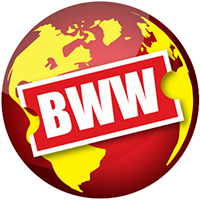 Cast Announced For Stephen Sondheim's INTO THE WOODS At 5th Avenue Theatre

November 28, 2022

The 5th Avenue Theatre announced today casting for its upcoming production of Stephen Sondheim's Into the Woods, playing this winter from February 10 to March 5, 2023.
---