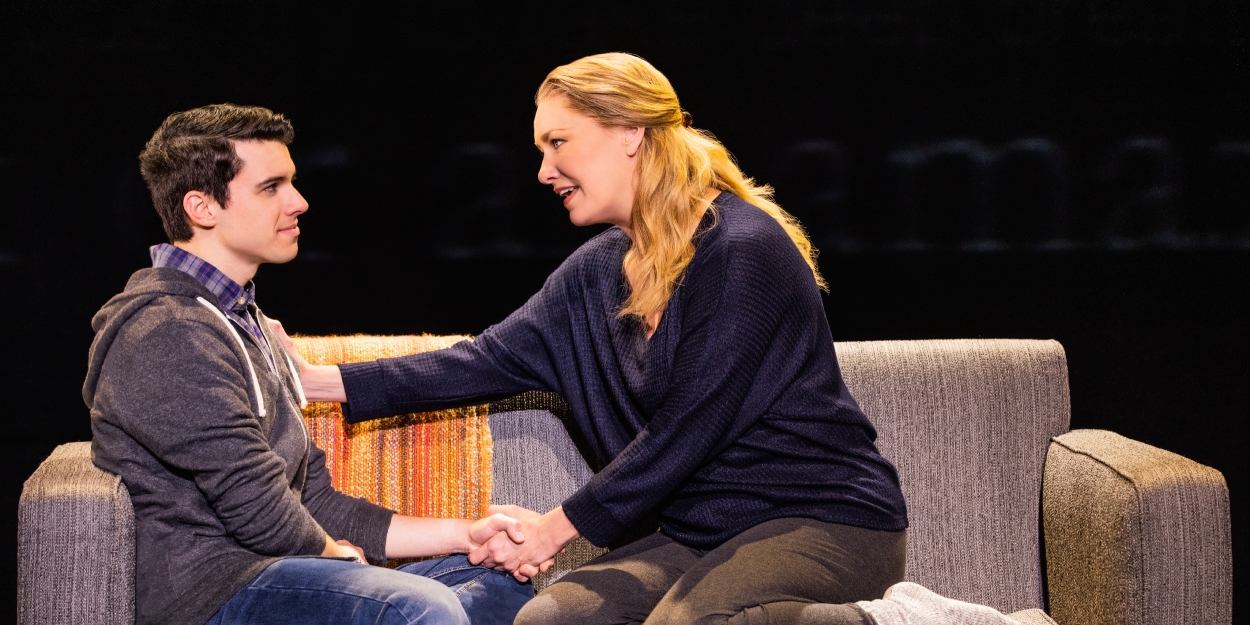 Review: DEAR EVAN HANSEN at Paramount Theater
Now through March 12th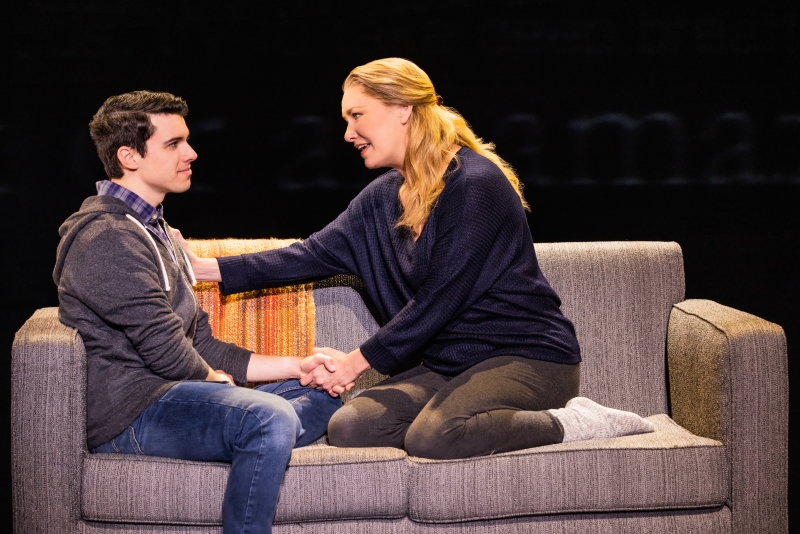 Powerful, touching, and painfully relevant, DEAR EVAN HANSEN sweeps into Seattle for another run. With haunting melodies, a tight cast, and a modern digital set, the show continues to be the right story at the right time. The messages of love and loss, lies and misunderstanding, and of loneliness and connection are even more poignant for our post-pandemic world. It is a night of theater that reminds us of what really matters and that we are all in this together.
The story of DEAR EVAN HANSEN is one of good intentions that go terribly wrong. Evan is a teen struggling with extreme anxiety. His therapist instructs him to write encouraging letters to himself about why it's going to be a good day. When one of these letters accidentally ends up in the wrong hands, events begin to spiral out of control. The misunderstanding allows Evan the opportunity to connect with a family and his long-time crush, but it also leads him into a web of lies that change everything. As social media turns small lies into a huge problem, Evan is faced with some tough choices.
The cast led by Anthony Norman as Evan Hansen gives an emotionally-charged performance. Norman's quirky teen is full of angst and worry. He allows storytelling to direct his choices which leads to a wonderful authenticity. Coleen Sexton as Heidi Hansen, didn't pull any punches and let the tears flow. Parenting is hard, and Sexton connected with every parent's sense of self-doubt. Reese Sebastian Diaz stepped in as Jared Kleinman for the night and absolutely killed it. The role of Larry Murphy is often overlooked, but John Hemphill gave him dimension and heart underneath his aloofness. Lili Thomas as Cynthia Murphy takes us through all the stages of grief and shows us the power of connecting with our feelings, even the hard ones. Alaina Anderson's portrayal of Zoe Murphy is understated and exudes girl-next-door charm. August Emerson as Connor Murphy is the tough guy full of pain. His haunting stares hint at the turmoil that lies beneath. Micaela Lamas as Alana Beck reminds us that those within our sphere have their own stories and struggles.
The artistic team of DEAR EVAN HANSEN puts together a unified vision that reflects the message of the show in every aspect. Director Michael Greif doesn't waste a minute. Every moment of the show has intent and purpose and delivers. Choreographer Danny Mefford knows how to use an ensemble to do great storytelling. From simple lines that turn away when Evan approaches, to crossing patterns that won't let you in, every movement is part of the story and hits home. Scenic Design by David Korins can be a bit overwhelming with all the messages and images coming at you at once. But it perfectly depicts the world of social media and exactly how it feels to be in the eye of the hurricane when a story goes viral. The design also supports the great work of the projection designer Peter Nigrini.
DEAR EVAN HANSEN is a show that taps into the deepest fears and greatest wishes we all share. It is the revealing of this sameness that gives the show its great appeal and great power. We all feel alone and unseen at times, and nothing makes life more meaningful that true connection with others. It is these universal truths that make the show so dang compelling, and the book by Steven Levenson and music and lyrics by Benj Pasek and Justin Paul fill the show with honesty and beauty and just the right amount of humor. The use of repeated reprises is like the circling thoughts that won't leave our heads. With so much to offer, DEAR EVAN HANSEN is a show that won't leave our stages any time soon.