EDINBURGH 2019: BWW Review: MARK WATSON: HOW YOU CAN ALMOST WIN, Assembly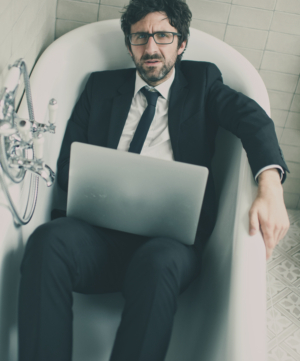 Did you know Mark Watson went on a reality TV show about surviving on an island for a month? It seems not many did. Not to worry, as he shares what he gleaned from that experience in a show called How You Can Almost Win.
In a show that is less of his usual stand-up, with a heavy sprinkling of motivational speaking, Watson shares the process of him weighing up the benefits of going on the show and what actually went down on that island. Giving glimpses behind the scenes of the reality TV process, the room is very much laughing along with him.
He uses slides as part of his storytelling and his lack of skill with the software are evident but highly entertaining. The audience gets to see some of the private footage shared with family during the process which is made less unsettling to watch by his endearingly witty commentary.
Mark engages with the audience in a warm manner as he converses with the crowd about irrational fears and Z-list celebrities. He indulges the room with some "off the record" gossip and shares an uplifting philosophy on what he thinks it means to "win" at life. Audiences should expect tangents and self-deprecating jokes aplenty.
In a time when reality TV is increasingly scrutinised, it seems not all shows are detrimental to those who appear on them. Watson has crafted an informal but humorous hour that communicates the journey he went on a few years ago which has significantly changed his life. For fans of Watson, or for those just in the mood for a good story, it is well worth a watch.
Mark Watson: How You Can Almost Win at Assembly George Square Studios until 11 August
Related Articles