Scotland Newsroom
The latest news on live + streaming theatre in Scotland.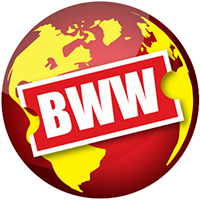 Edinburgh Art Festival 2021 Opens With Month Long Citywide Celebration Of Scottish, UK And International Visual Art
by Stephi Wild on July 28, 2021 in Scotland
The 17th edition brings together over 35 exhibitions and new commissions in visual art spaces across the city, complemented by an online programme of events and digital presentations.
SMOKING IS BAD FOR YOU Will Be Performed at Pitlochry Festival Theatre Next Month
by Stephi Wild on July 28, 2021 in Scotland
Chekhov's 1886 short play tells the story of Ivan as we meet him at a local Town Hall. Instructed by his wife to give a lecture on the harmful effects of tobacco it comes apparent that she has an ulterior motive and Ivan's lecture quickly becomes a very funny, yet painful, revelation about his life and relationships, laying out his lost dreams.