Latest News on Mark Watson
Mark Watson News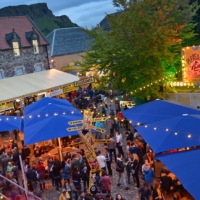 The Pleasance Announces Autumn Season Coming to London in October 2022
by Stephi Wild - Sep 14, 2022
After a fantastic Fringe, Pleasance are ready to present a season of wonderful shows this Autumn.  The Best of the Edinburgh season is back, bringing nine incredible shows to London straight from the Fringe, followed by WRESTIVAL, a three-day festival of ground-breaking work curated by wrestler turned performance artist Heather Bandenburg.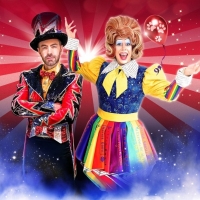 Epstein Theatre Announces Autumn Season
by Stephi Wild - Sep 6, 2022
The Epstein Theatre is promising a packed programme of productions and performances to entertain Liverpool audiences this autumn.
Wiltshire Creative Announces Programming For Salisbury Arts Centre's Autumn/Winter Season
by Stephi Wild - Jul 27, 2022
With the Summer Open Exhibition currently taking place at the Salisbury Arts Centre until 3rd September, Wiltshire Creative has announced its autumn/winter line up. A fantastic programme of comedy, music, theatre, and performance art has been mapped out from 10th September until 14th January.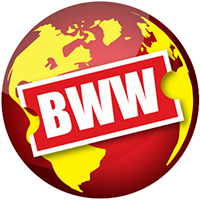 Monkey Barrel Comedy Announces Additional Shows
by Stephi Wild - Jul 18, 2022
Monkey Barrel Comedy has announced its line-up of special shows as part of their Fringe 2022 programme.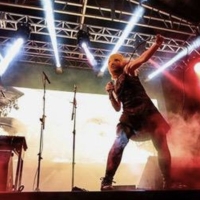 Pussy Riot Will Launch Gulbenkian Arts Centre's New 2022/23 Season This Autumn
by Stephi Wild - Jun 21, 2022
From the heart of Kent, Gulbenkian Arts Centre present their eclectic 2022/23 season with some of the performing arts industries biggest names including Pussy Riot, The Foreign Office, 1927 and Improbable.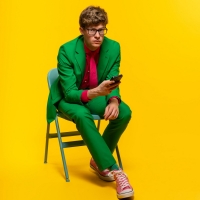 Tech Billionaires Target Of New Fringe Comedy Show From Rising Star Alex Kealy
by Stephi Wild - Jun 14, 2022
Big Tech firms have all pivoted to business models involving advertising, surveillance, addiction and monopoly, reneging on their previous idealistic visions of what the internet could achieve. In Winner Takes All, Alex Kealy is determined to document this because it's the big political tussle of the 21st century and, crucially, not because he recently had a break-up and his ex works at Google.
Assembly Announces Final Shows For 2022
by Stephi Wild - Jun 6, 2022
Today (Mon 6 June) Assembly Festival, announces its final 50+ shows for 2022, including Frank Skinner, Al Murray, Jinkx Monsoon (RuPaul's Drag Race All Stars 7 contestant, season 5 winner); Queen of Fake Alison Jackson; and Fringe favourite Reuben Kaye. 
Comedian Milo Edwards' Award-Winning 2019 Edinburgh Fringe Show PINDOS to be recorded live in London On 1st May
by A.A. Cristi - Apr 21, 2022
A one-off recording will give audiences a chance to see comedian Milo Edwards' award-winning 2019 Edinburgh Fringe show Pindos in London on 1st May at Backyard Comedy Club, Bethnal Green.
Pyramid and Parr Announce Programme For The New Season
by Stephi Wild - Mar 1, 2022
After an extraordinary period and the exceptional challenges of the pandemic, Pyramid and Parr Hall are bouncing back with a bumper programme for the new season.
First Fringe On-Sale Announced at The Pleasance
by Stephi Wild - Mar 1, 2022
With shows already on sale from Ben Hart, Nina Conti, The Showstoppers, NewsRevue and Cirque Berserk, the first official on-sale sees the Pleasance Theatre Trust presenting the comedy big guns.  With both Edinburgh Comedy Awards in their awards cabinet from the last full Fringe, Pleasance's comedy programme is always unmissable alongside the amazing theatre, circus and family work that Pleasance are known and loved for.