Manatee Performing Arts Center Announces Manatee Players' Production of DRIVING MISS DAISY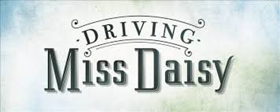 Manatee Players' production of Driving Miss Daisy will be produced at Manatee Performing Arts Center in Bradenton, Fla. for thirteen performances. This show is part of the Center's Action through Acting program and will support the mission of its affiliate partner, Palmetto Youth Center.
The production of Driving Miss Daisy is supported by Producer Bette Frick, and Associate Producer Betty Dodt.
For more information visit www.manateeperformingartscenter.com.
Action through Acting is an ongoing program of theatrical productions designed to build awareness of socially relevant issues to our community. Each production is chosen to highlight crucial issues affecting our daily lives and serves as a platform to give voice to nonprofit organizations, their missions, and community programs, and the individuals they serve. All productions are performed in the Bradenton Kiwanis Theater at Manatee Performing Arts Center.
Established in 1957, the mission of the Palmetto Youth Center is "To provide a safe and wholesome environment in our community where its members, young and old, can learn, achieve and succeed in positive and productive ways. We target our youth before they are introduced to drugs, crimes and other unhealthy lifestyles. We attempt to establish a strong foundation of high morals and values through programs designed for academic, athletic, cultural, recreational and social proficiency." For more information on Palmetto Youth Center, please go to www.palmettoyouthcenter.net.
Performance Dates and Times
Jan. 25 and 31, Feb. 1 and 8, 7:30 p.m.
Jan. 26 and Feb 2 - 3, 9 - 10, 8 p.m.
Jan 27 - 28, Feb 4 and 11, 2pm.
The show's run time is approximately two hours.
General admission tickets are $26. Student and teacher discounts are available by phone and in-person. Tickets can be purchased at Manatee Performing Arts Center, 502 Third Avenue W, Bradenton. Box Office hours: 10 a.m.-5p.m., Tuesday-Friday and 10 a.m.-2 p.m., Saturday, by phone (941) 748-5875 or online at www.manateeperformingartscenter.com.
Driving Miss Daisy follows the relationship of an elderly white Southern Jewish woman, Daisy Werthan, and her African-American chauffeur Hoke Coleburn, from 1948 to 1973. First opening in 1987 Off-Broadway, Driving Miss Daisy starred Dana Ivey as Daisy Werthan, and Morgan Freeman as Hoke Coleburn. Morgan Freeman reprises his role in the 1989 film of the same name along with Jessica Tandy and Dan Aykroyd as Daisy's son, Boolie Werthan. Driving Miss Daisy won for best Off-Broadway Play by the Outer Circle Critics Award in 1988 and the Pulitzer Prize for Drama the same year. The film version also won the Academy Award for Best Picture. The play opened on Broadway in 2010.
Cast - Driving Miss Daisy
Daisy Werthan: Lynne Doyle
Boolie Werthan: Chris Hines
Hoke Colburn: Carl Bowman
Creative Team - Driving Miss Daisy
Director: Pam Wiley
Set Designer: Ralph Nurmela
Lighting Designer: Patrick Bedell
Costume: Georgina Willmott