Sarasota Theater Reviews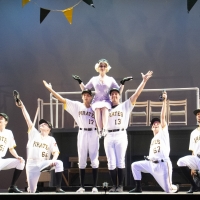 BWW Review: Play Ball with DAMN YANKEES at MPAC
by Jacob Ruscoe - February 21, 2020
Spring is in the air which means the start of baseball season. Baseball is my all-time favorite sport. While many say it is boring, there is such a passion and purity to the American Pastime that its enjoyment and place in our culture cannot be ignored. So, when you take my favorite sport and combin...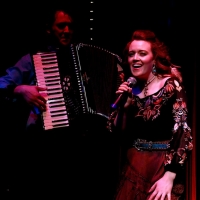 BWW Review: OUTLAWS & ANGELS at Florida Studio Theatre
by Jacob Ruscoe - February 20, 2020
Entertainment options are endless in our town that is bursting with artistic performances. Florida Studio Theatre's latest Cabaret, a?oeOutlaws & Angels,a?? is billed as a rousing review that highlights and celebrates the a?oeoutlaws of country music and the angels who loved them.a?? However, what y...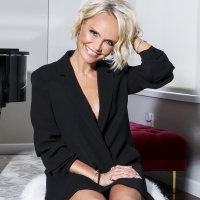 BWW Review: KRISTIN CHENOWETH: FOR THE GIRLS at Van Wezel Performing Arts Hall
by Carolan Trbovich - February 04, 2020
The sunshine state always shines a little brighter when Kristin Chenoweth is in the house. The house being Sarasota's 'purple palace', the Van Wezel Performing Arts Hall, where Executive Director Mary Benzel and crew are celebrating the theater's 50th year on the Bay. In celebration, they are pullin...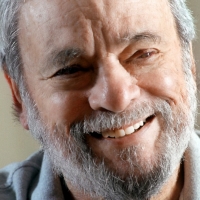 BWW Review: CELEBRATING SONDHEIM at Riverview Performing Arts Center
by Lydia Baxter - January 27, 2020
Composer and lyricist Stephen Sondheim changed the face of American musical theater forever. A pupil of Oscar Hammerstein (of the famed songwriting pair Rogers & Hammerstein), Sondheim worked on his first Broadway show - a little known musical called West Side Story - at the young age of 27. Over th...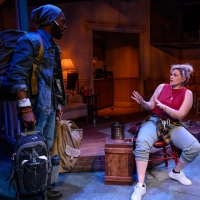 BWW Review: SENDER at Urbanite Theatre
by Lydia Baxter - January 25, 2020
...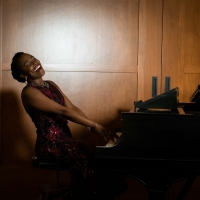 BWW Review: LIL & LOUIS at First Presbyterian Church Sarasota
by Carolan Trbovich - January 25, 2020
Lil Armstrong. The Woman Behind Louis Armstrong's Success. A Story Worth Telling....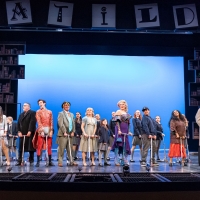 BWW Review: MATILDA at MPAC a Treat for All Ages
by Jacob Ruscoe - January 23, 2020
The a?oeMatildaa?? hype is flying through our local community. A quick search of Music Theatre International's website will find five different venues within driving distance performing this show within the next year. However, Manatee Performing Arts has set a high bar with the Area Premiere of a sh...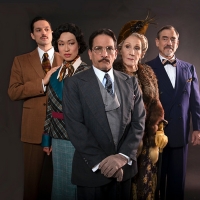 BWW Review: MURDER ON THE ORIENT EXPRESS at Asolo Repertory Theatre
by Carolan Trbovich - January 16, 2020
Who isn't infatuated with trains - such a unique and even elegant way to travel. Although these coaches aren't leaving from Platform 9 ¾ for Hogwarts and your fellow passengers won't be Harry Potter and his curious classmates, the ride will be just as thrilling, if not more so. You'll be joining the...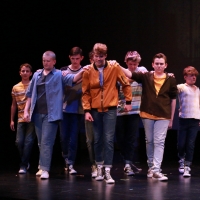 BWW Review: WEST SIDE STORY at Rise Above Performing Arts Beyond Expectations
by Jude Hebit - January 06, 2020
As I entered the theatre to pick up my tickets for Rise Above Performing Arts production of a?oeWest Side Storya?? I overheard Artistic Director, Jacob Ruscoe talking with a patron about the show. He said, a?oeYou really can't judge a musical by the age of the performers because a great show is a gr...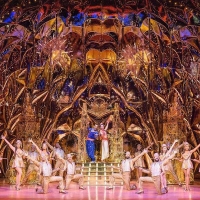 BWW Review: ALADDIN at Straz Center Tampa
by Carolan Trbovich - December 30, 2019
Disney's Aladdin Lights Up The Straz With A Mega Production...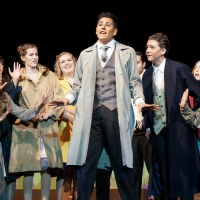 BWW Review: WHITE CHRISTMAS at Sarasota High School Kicks off the Holiday Season
by Jacob Ruscoe - December 16, 2019
Sarasota High School produced a heart-warming rendition of Irving Berlin's a?oeWhite Christmasa?? this past week. The show which is full of laughter, was engaging and entertaining, and another shining example of the incredible theatre productions our local schools produce....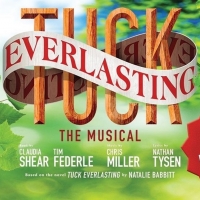 BWW Review: TUCK EVERLASTING at Booker High School Ponders Eternity
by Jude Hebit - December 13, 2019
I love stories that make you think. You know they ones that make your mind contemplate what is wrong and what is right. I knew I was in for a great evening when Director Scott Keys took the stage before the show and asked the question, a?oeIf you could live forever, would you?a?? With that thought r...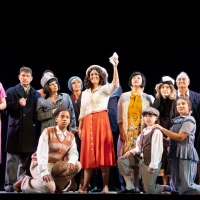 BWW Review: IT'S A WONDERFUL LIFE at MPAC Gets You Ready for the Holidays!
by Jude Hebit - December 12, 2019
The holidays are upon us and with it we have the pleasure of being surrounded by the looks and sounds of the season. Our local theatres are doing their part by presenting some memorable holiday tales. I have made it a point this year to delve into the holiday season and make it one full of joy so wh...