SHOW
DATES
THEATRE

FST Improv Presents - When X Meets Y: American Revolution


Inspired by one location and three random notes on the keyboard, the cast of FST Improvs When X Meets Y weaves a story of love
7/2

Florida Studio Theatre
1241 North Palm Avenue
Sarasota

Love, Linda


July 13, 2022 at 7:30pm Preview July 14-16 & 21-23, 2022 at 7:30pm July 17 & 24, 2022 at 2pm The timeless music and lyrics
7/13 - 7/24/2022

The Players Centre
3501 S. Tamiami Trail
Sarasota

FST Improv Presents Comedy Lottery


Its the lottery where everyone wins! Twelve lucky audience members determine the fate of our team of highly-adaptable improvisers by selecting the nights lineup from
6/11 - 7/30/2022

Florida Studio Theatre
1241 North Palm Avenue
Sarasota

Maytag Virgin


A classic Southern love story. When the unflappable Jack Key moves in next door to the endearingly neurotic Lizzy Nash, sparks fly. Over time, neighborly
6/29 - 7/31/2022

Florida Studio Theatre
1241 North Palm Avenue
Sarasota

The Manager


July 29-30 at 7:30pmJuly 31 at 2pmThis brand new play by Douglas Gearhart is the winner of The Players New Play Fest 2020. Rusty is
7/29 - 7/31/2022

The Players Centre
3501 S. Tamiami Trail
Sarasota

FST Improv Presents: The More You Know


Its time to go back to school! Uproarious characters and memorable plot twists will arise as the audience provides suggestions that the FST Improv cast
8/6

Florida Studio Theatre
1241 North Palm Avenue
Sarasota

Off the Charts!


Journey with us from the jukebox to the iPod as we celebrate the universal language of music! This energetic music revue features family-friendly versions of
6/25 - 8/6/2022

Florida Studio Theatre
N/A
Sarasota

Rock & Roll Reignited - With Not Fade Away

6/14 - 8/7/2022




Rock & Roll Reignited With Not Fade Away


This is "Rock & Roll Reignited!" Inspired by the legendary music of artists like Buddy Holly, Elvis, Jerry Lee Lewis, and more, this new revue
6/14 - 8/7/2022

Florida Studio Theatre
1241 North Palm Avenue
Sarasota

Smoke & Mirrors


Hamilton Orr will stop at nothing to get what he wants. A top Hollywood director, Hamilton comes up with deadly scheme to gain control over
8/3 - 8/21/2022

Florida Studio Theatre
1241 North Palm Avenue
Sarasota

Let It Be


August 17, 2022 at 7:30pm Preview August 18-20 & 25-27 at 7:30pm August 21 & 28 at 2pm Regional premiere! The journey of two families
8/17 - 8/28/2022

The Players Centre
3501 S. Tamiami Trail
Sarasota

FST Improv Presents: Thank You for Being a Friend


Thank You For Being A Friend is a unique blend of stories and games in which actors improvise two half-hour episodes of an original sitcom
9/10

Florida Studio Theatre
1241 North Palm Avenue
Sarasota

The Jersey Tenors- Part II


Back with a new show, this opera/rock mash-up sensation blends iconic opera classics with Rock & Roll hits from artists like Queen, Journey, and Elton
7/19 - 9/11/2022

Florida Studio Theatre
N/A
Sarasota

The Jersey Tenors: Part II

6/19 - 9/12/2022

Florida Studio Theatre
Sarasota

FST Improv Presents We're Doomed


In a world where blockbusters come and go, FST Improv entertains with an unforgettable, original, and fully improvised motion picture! The cast of Were Doomed
8/13 - 9/24/2022

Florida Studio Theatre
1241 North Palm Avenue
Sarasota

New York State of Mind: All the Hits of Billy Joel With The Uptown Boys™


With more than 40 years of cumulative work on some of Broadways biggest hits, The Uptown Boys use Billy Joels rich songbook as a way
8/9 - 10/2/2022

Florida Studio Theatre
N/A
Sarasota




Back to the Main Page | Browse Local Theatres
---
Latest Sarasota Reviews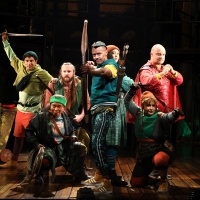 Review: HOOD at Asolo Repertory Theatre
by Nora Long - June 20, 2022
The joy that this production seeks to impart upon the audience is palpable, and understandably necessary after the past two years. The process of watching a hero come to life on stage is an undeniably entertaining one, and HOOD's well-intentioned themes have potential to inspire as this new musical ...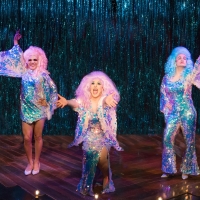 BWW Review: THE LEGEND OF GEORGIA MCBRIDE at Florida Studio Theatre
by Nora Long - May 02, 2022
The themes addressed by "The Legend of Georgia McBride" sparkle in Florida Studio Theatre's production, in a way both respectful of drag as an art form but also approachable, with characters that transporting them a glitter-filled odyssey though sexuality, gender expression, and family. The show run...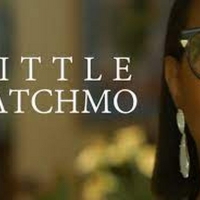 BWW Review: LITTLE SATCHMO at Sarasota Film Festival
by Carolan Trbovich - May 01, 2022
...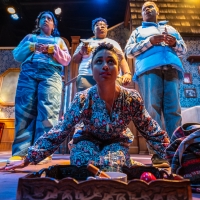 BWW Review: A SKEPTIC AND A BRUJA at Urbanite Theatre a Haunting Experience
by Jacob Ruscoe - April 12, 2022
In a deviation from your typical theatrical experience, may I present you Urbanite Theatre's World Premiere of "A Skeptic and a Bruja." Much to its title premise, this new work takes you on a paranormal journey....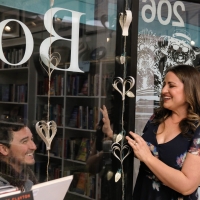 BWW Review: THE LAST FIVE YEARS at Venice Theatre Provides Raw Emotion
by Jacob Ruscoe - March 29, 2022
Some shows get away from all the glitz and glamour and just tell a story. There are times where musical theatre transcends the fancy costume and strobe lights; a place where the big numbers wait for another time. What we are left during those moments is something raw and powerful. What we have is "T...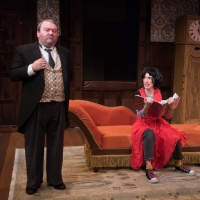 BWW Review: THE PLAY THAT GOES WRONG at Florida Studio Theatre is Comedic Perfection
by Jacob Ruscoe - March 06, 2022
By nature, musicals are vastly more popular than plays. They have a natural ability to engage an audience and if there are any lulls in the action, you have a high-flying musical number to bring the show back to life. A play has no safety nets. The actors must be dynamic and make genuine connections...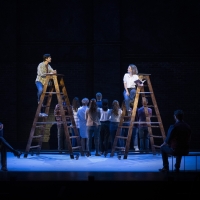 BWW Review: OUR TOWN at Asolo Rep is Simplistic and Powerful
by Jacob Ruscoe - February 09, 2022
The Asolo continues its season with the timeless play, Thornton Wilder's "Our Town," directed by Desdemona Chiang. Any time I see this classic piece on stage I am drawn to its simplicity. The show is typically done without a set or props and relies completely on the characters themselves to tell the...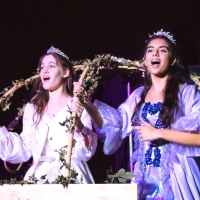 BWW Review: CINDERELLA at Rise Above Performing Arts Showcases Talent and Imagination
by Nora Long - January 31, 2022
Rise Above Performing Arts brought a little magic to Sarasota this January with the Broadway adaptation of Rodgers + Hammerstein's Cinderella. This crowd-pleasing rendition featured Rise Above's large cast of talented young performers, and provided an opportunity for audiences of all ages to experie...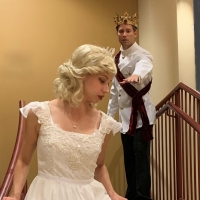 BWW Review: CINDERELLA at Manatee Performing Arts Center
by Jacob Ruscoe - December 07, 2021
It is time for a little bit of magic as Manatee Performing Arts Center produces their next mainstage production of "Cinderella." The theatre touts Rodgers + Hammerstein's Cinderella as the new Broadway adaptation of the classic musical....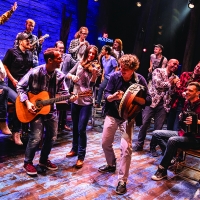 BWW Review: COME FROM AWAY at Van Wezel all that you can want and so much more
by Jacob Ruscoe - November 24, 2021
It is such an exciting time with Broadway reopened. I spent a day recently in New York City and the hustle and bustle of the theatre district reminded me of why I love the city and Broadway in particular. I have seen a measly 73 shows on Broadway or ones that are part of a Broadway tour and I have r...