PlayFest Santa Barbara Festival Announces 2018 Events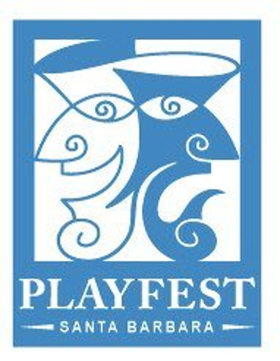 PlayFest Santa Barbara, in partnership with the Santa Barbara Public Library, and with the support of a Community Arts Grant from the City of Santa Barbara and Santa Barbara County Office of Arts and Culture, presents the Sixth Annual Festival of New Plays. The staged reading of Steve Karp's Honoree Play, REUNION, will take place in the Santa Barbara Central Library on March 10 at 7p.m. REUNION was selected as the 2018 Honoree play following an international competition. E. Bonnie Lewis and Ken Gilbert of DramaDogs will perform the roles of He and She. Maggie Mixsell of Speaking of Stories, will narrate. Anna Jensen, former Ensemble Theatre dramaturge and current co-host of Theatrixsb podcast, will moderate a post reading talkback between the audience and the playwright. The reading is free.
The 2018 Festival also incorporates two free playwriting workshops, the first on March 3rd and the second, on March 10th. Both workshops will be taught by master playwright, Ellen Anderson of Dramatic Women. The focus of the March 3rd workshop is to serve and support the young storytellers from local high schools and local colleges. With the lively guidance of Ellen Anderson, the workshop participants will, through a series of individual and group writing experiments, explore and deepen their playwriting skills and will begin to create a short written theatrical work. The second workshop, offered on March 10th, is open to the general public as well as those writers from the March 3rd workshop who wish to follow-up on the writing experience of the earlier session. No experience is necessary, however, an interest in playwriting is a plus.
Both workshops will take place at the Santa Barbara Central Library in the Faulkner meeting room from 10am until noon. The Santa Barbara Central Library located at 40 East Anapamu Street, Santa Barbara. Reservations are required as capacity in the workshop is extremely limited in order to assure more individualized coaching. To reserve a workshop participation slot, please visit: http://bit.ly/2oyWvTG or call Jace Turner at 805-564-5611.
Steve Karp: REUNION (full-length, currently in development: PlayFest/Santa Barbara, CA, Phoenix Theatre Festival, Neil Simon New Play Festival, Utah - semi-finalist); THE TOOLS OF IGNORANCE (full-length, currently in development); THE FAMILY STEERING COMMITTEE (full-length, still in development: William Saroyan Prize for Human Rights/Social Justice - runner-up, Charles M. Getchell New Play Award/Southeastern Theater Conference - semi-finalist); FRATERNITY (full-length, produced & published: Dramatic Publishing Company); The Warehouse (full-length, produced); RUBBAS (short-play winner - Drama Club of Washington, D.C.); IN RE: RADDING v GLAZER (short-play, produced).Filmmaker: THE TENNIS LESSON (most widely distributed theatrical short-film in the history of Columbia Pictures); THE JOGGER (Columbia Pictures, National Film Collection-Library of Congress, American Film Institute/National Endowment for the Arts grant-winner); THE TENNIS MATCH (Columbia Pictures); Short-Film Festival Honors: Melbourne, Chicago, American (NYC), Virgin Islands. Regional Theatre: Stamford Theatre Works (founder/producing director; Karp directed nearly half of STW's 100 Equity full-productions, 1988-2008); Connecticut Critics Circle Award: Outstanding Contribution to Connecticut Theatre - 1997, Best Director Award: A FEW GOOD MEN (Westport Country Playhouse - 1992-93 Season). Actor: Broadway - THE CHANGING ROOM (Drama Critics Award: Best Play), HERZL; The Long Wharf Theatre (New Haven, CT), New York Shakespeare Festival, Lincoln Center (NYC), The American Shakespeare Theatre (Stratford, CT), The Light Opera of Manhattan (NYC). Training: The American Academy of Dramatic Arts, Tufts University, The Loomis Chaffee School.
"My diversification of professional experience - acting, directing, and producing - has informed my dramatic writing, and has helped me to feed my ambition to explore subjects of personal dramatic interest with enthusiasm and determination, if not always with confidence and courage. At this point in my creative development, it is the writing that provides the most satisfying challenge to my continuing passion for expression, and my enduring love-affair with the creative process."
Local playwright Ellen Anderson will guide the participants as the workshop leader. Ms. Anderson has written 18 plays include BEDTIME IN DETROIT, NEW AMSTERDAMES, LIZ ESTRADA, SHIRTWAIST, and WHY MUD FLAPS? Her plays have been performed in New York, Portland, and Santa Barbara. She has taught introductory and advanced playwriting at both Santa Barbara City College and UCSB and loves new plays as much as she loves new babies. Currently, she is the artistic director of Dramatic Women and the director of Isla Vista Arts at UCSB. Ms. Andersen earned her B.S. and M.A. degrees from Wayne State University. She is a long-time member of the Dramatists Guild.