Pear Theatre Announces Its 2019-20 Season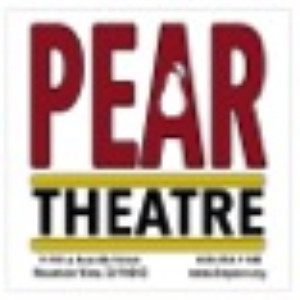 Pear Theatre is proud to announce its 18th season, a signature mix of classic works and stunning contemporary pieces. All performances are held at the Pear Theatre's performance space at 1110 La Avenida St., Mountain View. Each show offers a preview performance on the first Thursday, followed by Press/Opening Night on Friday. For subscriptions and individual tickets the public may visit www.thepear.org or call (650) 254-1148.
"A good theatrical season should delight audiences while offering exciting opportunities for artists to create and stretch their skills. It should also hold a mirror up to multiple facets of society, inviting empathy, compassion and communication," said Betsy Kruse Craig, Artistic Director. "Our 2019-2020 season closely connects to the Pear's missions: a dedication to presenting classics, incubating new works, and introducing audiences to complex characters and the highest quality literature. We are also continuing expansion of our offerings with an exciting solo performance piece and a musical review. We are thrilled to invite, ignite and unite both audiences and playmakers!"
The season opens in August with An Ideal Husband by Oscar Wilde, a classic whose themes still ring true. Sir Robert is facing potential blackmail from Mrs. Cheveley, who holds a letter proving that years ago, Robert sold Cabinet secrets to gain funds to build his current fortune. Not only would a revelation ruin his political career, it would likely end his marriage to the morally inflexible Lady Chiltern - an enemy of Mrs. Cheveley's since school days - who believes her husband should be an irreproachable model of virtue and decorum. Rife with Wilde's skewering observations of high society, An Ideal Husband explores political corruption, public persona versus private virtue, and the inevitable disappointments that come with holding others to one's own rigid ideals.
Following is Sweat by Lynn Nottage, winner of the the 2017 Pulitzer Prize for Drama. Revolving around the frustrations of the working class, this play was the result of two years of interviews by Nottage in The Town of Reading, Pennsylvania. "I became really interested in the way which economic stagnation and inequality were shifting the American narrative," said Nottage of this play and its development. "I knew that the revolution that I wanted to explore was the de-industrial revolution, and the way in which the loss of industrial base changed how Americans thought of themselves." Sweat, portraying a meeting between a parole officer and two ex-convicts, and three women who were childhood friends working in the same factory, examines blue collar rage and how our country's self-image is radically changing.
Holiday audiences will enjoy You / Emma, a one-woman show conceived and performed by Valerie Redd which originated at New York City's Wandering Bark Theatre Company. You / Emma has been described as a "postmodern fever dream of Madame Bovary," where Flaubert's 19th century proto-feminist masterpiece collides with retro Americana and a future that's female. Emma Bovary's voracious desire cracks the facade of domestic life, unleashing a flood that challenges the constructs of femininity. You / Emma, written by Paz Pardo, won an Outstanding Solo Performance award at the 2018 New York Innovative Theater Awards.
Pear Theatre kicks off 2020 with Taking Steps by British playwright Alan Ayckbourn, a comedy that the Evening News called "a farce of riotous delight." Set on three floors of an old and reputedly haunted house, the stage is arranged so that the "stairs" are flat and all three floors are on a single level (hence the play on words in the title). In this Victorian house are gathered a hard drinking tycoon considering buying the property, his wife who is always considering leaving him, his lawyer, the builder selling the house, the tycoon's brother-in-law, and his in-law's fiancee who is possibly running away from the impending marriage. The Guardian said of this comedy, "Ayckbourn describes Taking Steps as his only really classic farce. In a collapsing house, relationships are falling apart. Four selfish characters get their just desserts, two deserving characters get theirs."
March brings The Curious Incident of the Dog in the Night-time, based on the novel by Mark Haddon, adapted by Simon Stephens; winner of five Tony Awards including Best Play, and seven Olivier Awards. Christopher Boon, a mathematically gifted boy of fifteen with Asperger's syndrome, sees his neighbor's dog lying dead with a garden fork sticking out of it. When he falls under suspicion for killing the dog, he sets out to identify the true culprit, which leads to an earth-shattering discovery and a journey that will change his life forever. This stunning play is both a mystery story and a fascinating glimpse into being neurodivergent in a neurotypical world.
Pear Slices, the popular annual short-play showcase featuring original, short plays from the members of the Pear Playwrights Guild, returns in the spring. Whether dramatic or comic, adversarial or romantic, or simply defying categorization, these short plays are presented each night by a single cast of highly versatile, local actors. Audiences have grown to love this annual short-play foray, with a new story taking the stage every 15 minutes.
The season wraps up in June with Side by Side by Sondheim, a musical revue featuring the songs of the Broadway and film composer Stephen Sondheim. The show was nominated for a Laurence Olivier Award for Best New Musical, a Drama Desk Award, and five Tony Awards including Best Musical. Containing original narration by Ned Sherrin, the show features music and lyrics by Stephen Sondheim, with music also by Leonard Bernstein, Mary Rodgers, Richard Rodgers, and Jule Styne. This lively musical revue contains songs from musicals such as A Funny Thing Happened on the Way to the Forum, Gypsy, A Little Night Music, Company, Evening Primrose, Follies, The Seven Per Cent Solution, Anyone Can Whistle, Do I Hear A Waltz?, West Side Story, The Mad Show, Pacific Overtures, and Gypsy.
Continuing last season's new initiatives, Pear Theatre will hold General Auditions for its season on March 30 and 31, 2019; will present Fresh Produce, its new play development series, in November 2019; and will continue its children's theatre education program, Pear Seeds, this summer.
Pear Theatre began as the Pear Avenue Theatre in June 2002, under the leadership of Artistic Director Diane Tasca, by a group of theatre artists who believe that audiences are eager for plays that challenge as well as delight and move them. Producing intimate theatre by passionate artists, whether classic works or cutting-edge plays, the Pear attracts theatre artists and audiences from all over the Bay Area for its award-winning and high-quality productions.
Pear Theatre moved in 2015 from its original 40-seat warehouse space to a new, state-of-the-art black box theatre close by, with capacity of 75-99 seats depending on the configuration of the production. This exciting move allows The Pear to continue its tradition of intimate theatre while taking on new challenges and opportunities. In 2017, the theatre welcomed its second Artistic Director, Betsy Kruse Craig.
For information, or to order tickets, visit www.thepear.org