Photo Flash: First Look at A THOUSAND SPLENDID SUNS at The Old Globe
A sweeping and deeply moving theatrical production based on the best-selling book by Khaled Hosseini (The Kite Runner). The epic story of three generations of Afghan women and their remarkable resilience, A Thousand Splendid Suns is set in the war-torn neighborhoods of 1990s Kabul. When battle upends her family, beautiful Laila must seek shelter, first in the home and then in the arms of her older neighbor. Soon she forges an extraordinary and unlikely friendship with Mariam, her new husband's first wife. Summoning the strength to defy a tyrannical society, the two women seek hope and the promise of a better future.
CAST: Denmo Ibrahim (Mariam), Lanna Joffrey (Fariba, Nana, Doctor), Haysam Kadri (Rasheed, Talib Soldier), Joseph Kamal (Babi, Mullah Faizullah, Interrogator, Zaman), Jason Kapoor (Abdul Sharif, Jalil, Wakil), Nadine Malouf (Laila), Nikita Tewani (Aziza), Antoine Yared (Tariq, Soldier), Abraham German and Arden Pala at alternating performances (Zalmai), ensemble members Mondis Vakili and Kris Zarif.
CREATIVE TEAM: Ken MacDonald (Scenic Design), Linda Cho (Costume Design), Robert Wierzel (Lighting Design), Jake Rodriguez (Sound Design), David Coulter (Original Music), Stephen Buescher (Choreographer), Janet Foster, CSA (Casting), Haysam Kadri (Associate Director), Elisa Guthertz (Production Stage Manager).
Remaining events taking place during the run of A Thousand Splendid Suns include:
SPECIAL PLAYWRIGHT APPEARANCE - JUST ADDED! After the 9pm performance tonight, Wednesday, May 16
Playwright Ursula Rani Sarma will join Director of Arts Engagement Freedome Bradley-Ballentine as she shares the inside story of taking A Thousand Splendid Suns from the book to stage!
A THOUSAND SPLENDID SUNS: AFGHANISTAN THEN AND NOW: Friday, May 18, at 6:30 p.m.
Afghan cultural consultant Humaira Ghilzai, who worked on the original production of A Thousand Splendid Suns with author Khaled Hosseini and playwright Ursula Rani Sarma, will discuss the history of Afghanistan and the current situation of Afghan women. She will also talk about the development and creation of the play from Hosseini's original novel.. FREE.
SUBJECT MATTERS: Saturday, May 19, following the 2:00 p.m. matinee.
Afghan cultural consultant Humaira Ghilzai joins audiences for a brief, illuminating post-show discussion to talk about the history and culture of Afghanistan. Subject Matters will ignite discussion, bring the play's concerns into sharp focus, and encourage you to think beyond the stage! FREE.
POST-SHOW FORUMS: Tuesdays, May 22 and 29, and Wednesday, June 6.
Join us after the show for an informal and enlightening question-and-answer session with cast, crew, and/or Globe staff members. Get the inside story on creating a character and putting together a professional production. FREE.
CELEBRATING SISTER CITIES: SAN DIEGO AND JALABAD: Monday, June 11 at 6:30 p.m.
This free evening discussion will focus on the work of the San Diego Jalalabad Sister Cities Foundation. The evening will culminate with a Skype video conference call with a group of Afghan women participating in a program in which they learn English and technological skills. Globe audience members will have the chance to hear about their daily lives, ask questions, and participate in conversation. FREE.
BOX OFFICE WINDOW HOURS: Noon to final curtain Tuesday through Sunday. American Express, Discover, MasterCard, and VISA accepted.
(619) 23-GLOBE [234-5623]. LOCATION: The Old Globe is located in San Diego's Balboa Park at 1363 Old Globe Way. Free parking is available throughout the park. Valet parking is also available ($14, advance reservation).
Photos by Jim Cox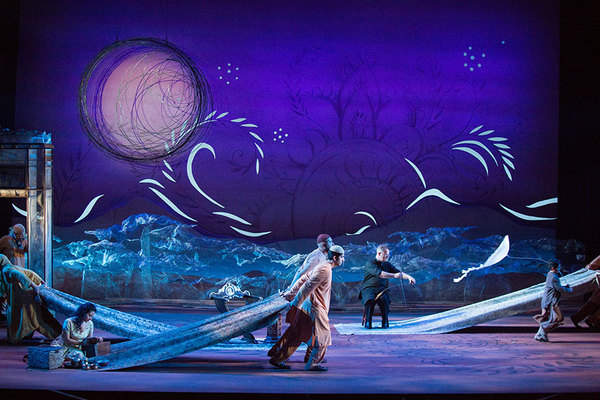 The cast and musician and composer David Coulter in A Thousand Splendid Suns,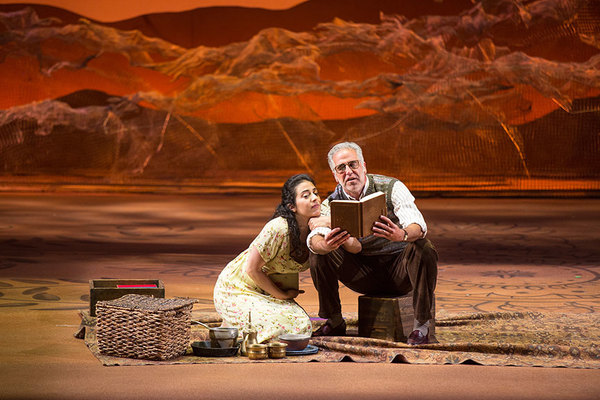 (from left) Nadine Malouf as Laila and Joseph Kamal as Babi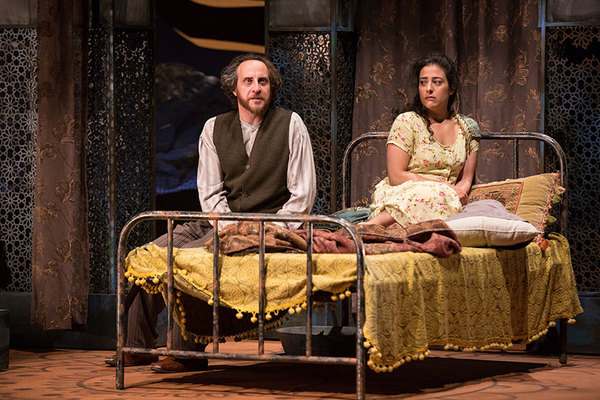 (from left) Haysam Kadri as Rasheed and Nadine Malouf as Laila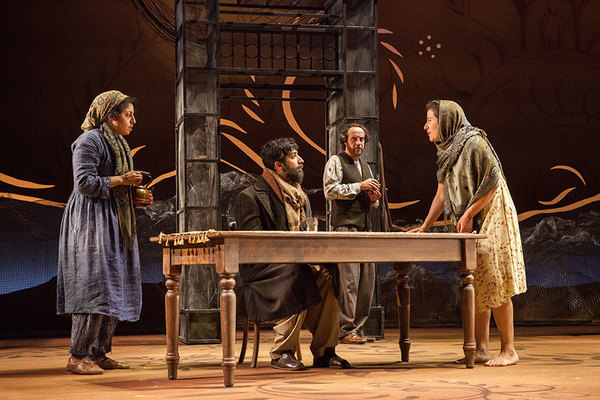 (from left) Denmo Ibrahim as Mariam, Jason Kapoor as Abdul Sharif, Haysam Kadri as Rasheed, and Nadine Malouf as Laila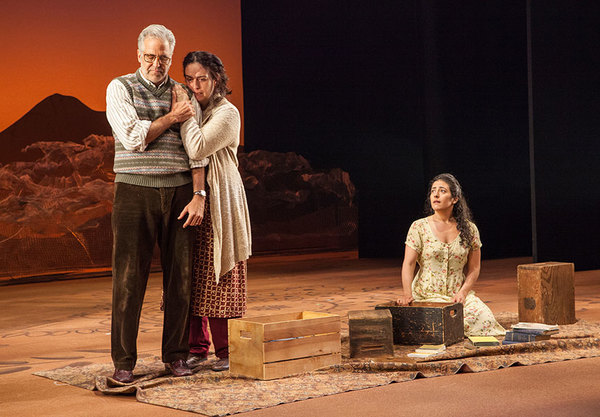 (from left) Joseph Kamal as Babi, Lanna Joffrey as Fariba, and Nadine Malouf as Laila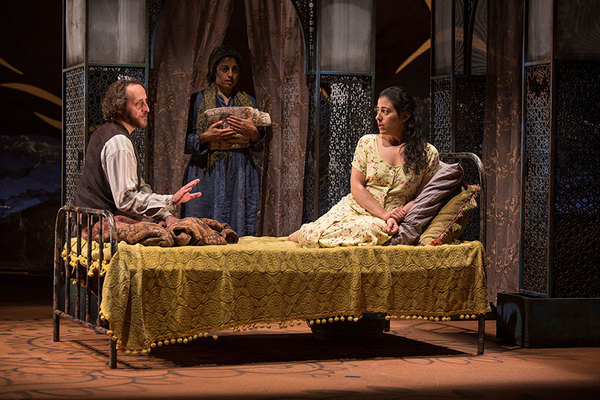 (from left) Haysam Kadri as Rasheed, Denmo Ibrahim as Mariam, and Nadine Malouf as Laila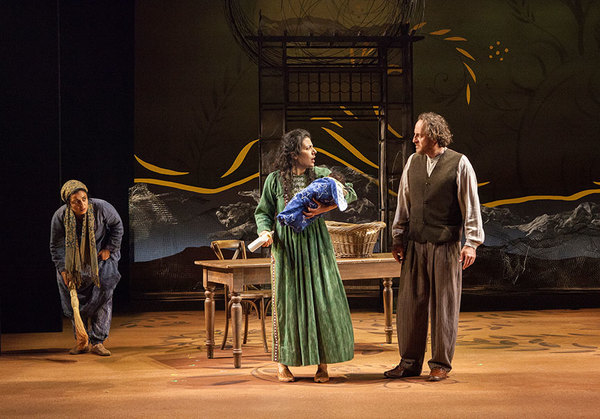 (from left) Denmo Ibrahim as Mariam, Nadine Malouf as Laila, and Haysam Kadri as Rasheed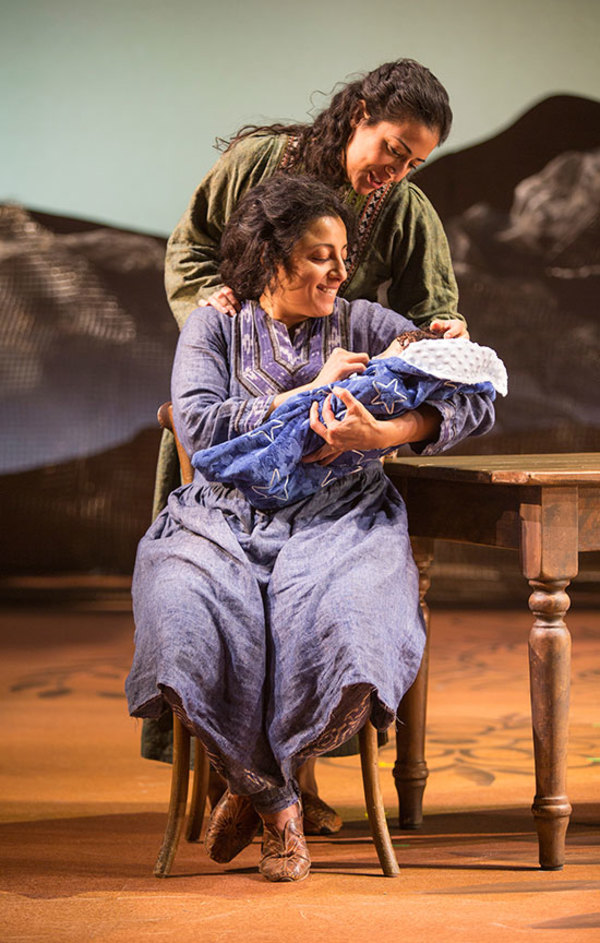 (from top) Nadine Malouf as Laila and Denmo Ibrahim as Mariam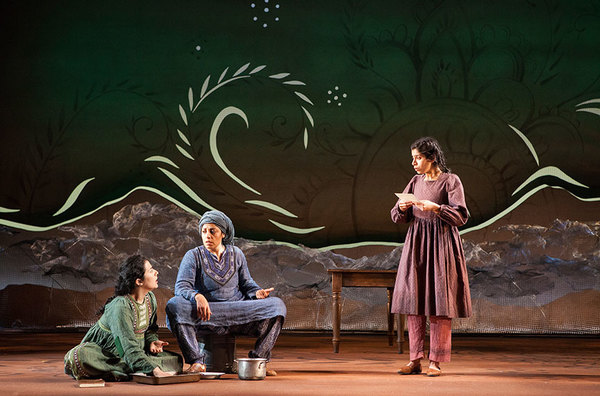 (from left) Nadine Malouf as Laila, Denmo Ibrahim as Mariam, and Nikita Tewani as Aziza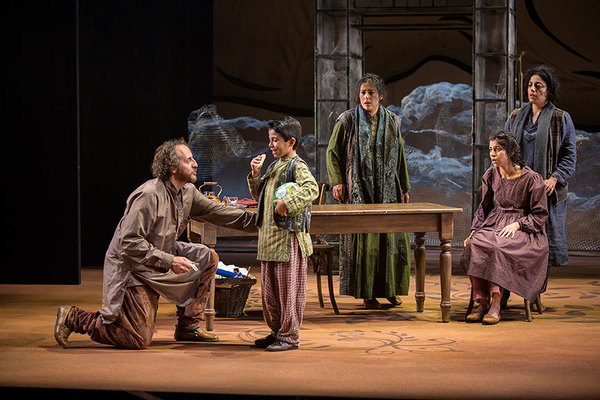 (from left) Haysam Kadri as Rasheed, Arden Pala as Zalmai, Nadine Malouf as Laila, Nikita Tewani as Aziza, and Denmo Ibrahim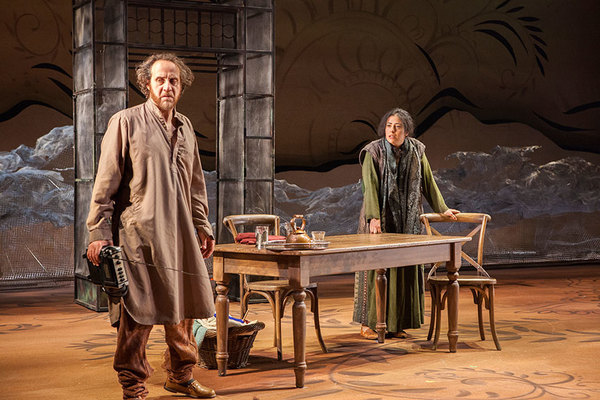 (from left) Haysam Kadri as Rasheed and Nadine Malouf as Laila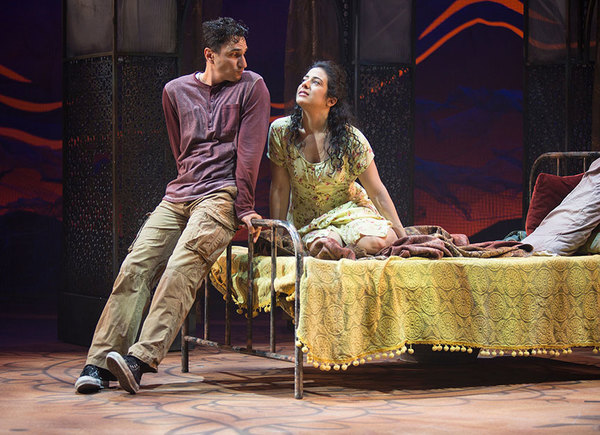 (from left) Antoine Yared as Tariq and Nadine Malouf as Laila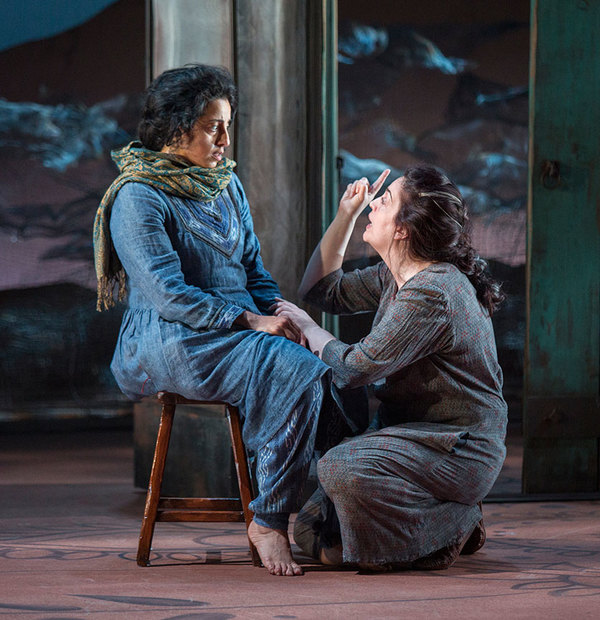 (from left) Denmo Ibrahim as Mariam and Lanna Joffrey as Nana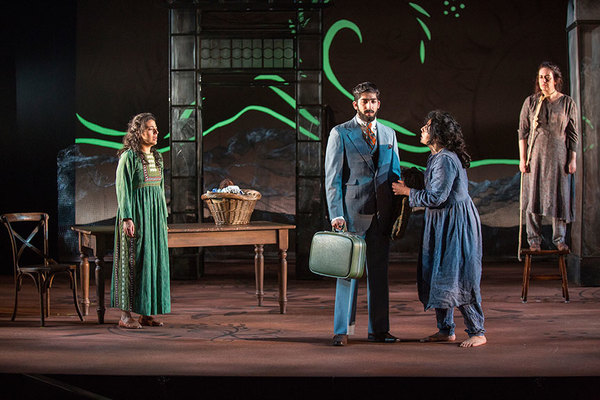 (from left) Nadine Malouf as Laila, Jason Kapoor as Jalil, Denmo Ibrahim as Mariam, and Lanna Joffrey as Nana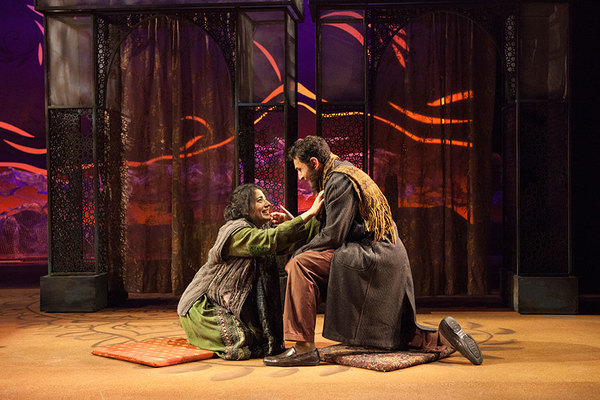 Nadine Malouf as Laila and Antoine Yared as Tariq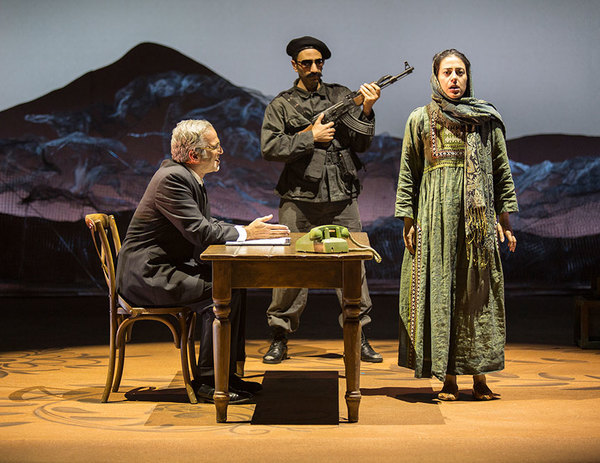 (from left) Joseph Kamal as Interrogator, Antoine Yared as Militiaman, and Nadine Malouf as Laila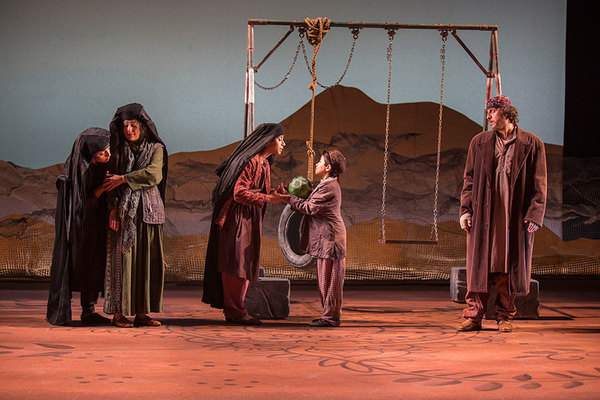 (from left) Denmo Ibrahim as Mariam, Nadine Malouf as Laila, Nikita Tewani as Aziza, Arden Pala as Zalmai, and Haysam Kadri as Rasheed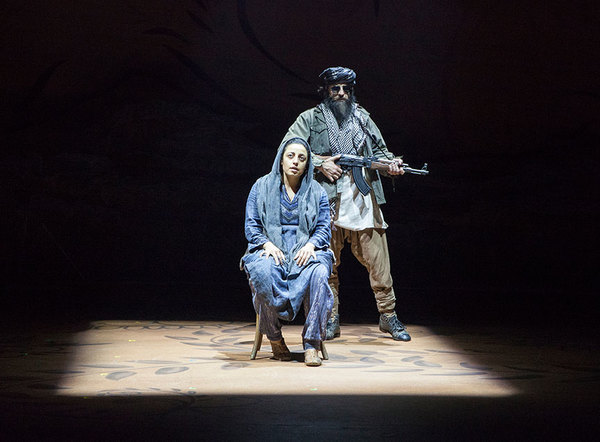 Denmo Ibrahim as Mariam and Haysam Kadri as Talib Soldier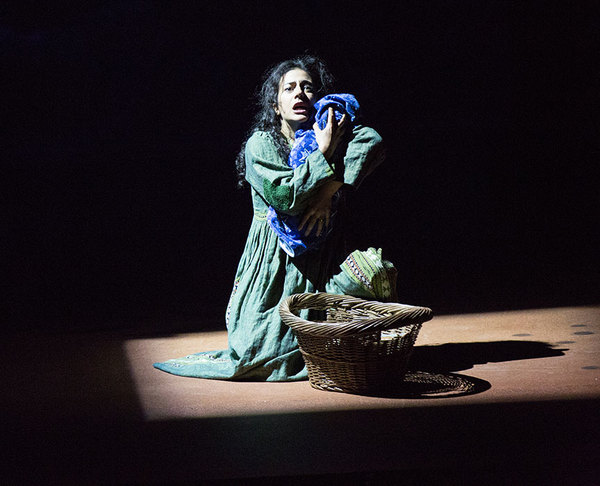 Nadine Malouf as Laila