Newport Playhouse Announces 35th Anniversary Season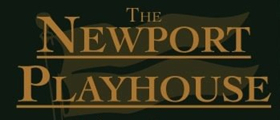 In celebration of their 35th year producing award-winning entertainment for thousands of visitors a year, Newport Playhouse and Cabaret Restaurant, 102 Connell Highway, Newport, is thrilled to announce the reopening of their newly renovated dining room and their upcoming season of comedic plays. Tickets for the 2018 lineup of shows are on sale now and start at $49.95 per person, which includes dinner buffet, full-length play, and post-show cocktail cabaret. Purchase online at www.newportplayhouse.com or by calling (401) 848-7529 (PLAY).
The 35th Anniversary Season opens this Spring on April 3, 2018, with the comedy Exit Laughing by
Paul Elliott
, a sweet and sassy ode to the joy of lifetime female friendships. May through July features the rollicking Remember Me? by
Sam Bobrick
which poses the delightful "what if?" question of what would happen to a humdrum marriage when the wife's ex-flame suddenly shows up on their doorstep wanting to win her back. Summer heats up with Michael G. Wilmot's No Tell Motel, in which an affair goes right off the rails thanks to the meddling of a motel manager and a Bible salesman. This naughty comedy runs through the summer season, taking the stage from July 6 to September 1, 2018. Fall brings the mistaken identity farce There's a Burglar in My Bed by Michael Parker opening on September 6, 2018.
A.R. Gurney
's Off-Broadway hit comedy Sylvia takes the stage October-November, featuring an unforgettable "love" triangle between a man, his wife...and their pet dog! Closing out 2018 is the perfect antidote for any stressful holiday season, the uproariously funny A Doublewide, Texas Christmas by Jones, Hope and Wooten. Onstage from November through to New Year's Eve, the good folks of the tiniest town in Texas come up with one hare-brained scheme after another in order to preserve their beloved trailer park. Since opening their doors in 1983, the Newport Playhouse has not wavered in their commitment to provide audiences with plenty of good food, big laughs and hours of entertaining fun. Boasting a seemingly unending calendar of year-round comedies, each production showcases the very best in local talent showcased in both afternoon and evening performances.
---
Tuesday, April 3, 2018 - Saturday, May 12, 2018
Exit Laughing by Paul Elliott
directed by W. Richard Johnson
Meet Connie, Leona and Millie - weekly bridge buddies and best friends for 30 years.
When their best friend Mary passes away, they celebrate her life with one last card game, and what ends up being the wildest, most exciting night of their lives. Bring on a police raid, a cheeky male stripper and soon the ladies getting a whole new look at the fun you can have by truly living.
Thursday, May 17, 2018 - Sunday, July 1, 2018
Remember Me by
Sam Bobrick
directed by
Daniel Lee
White
Mary and Brian have the perfect relationship. What starts out as ordinary Sunday turns out to be a hilarious test of their 20-year marriage when Mary's handsome college flame shows up and professes undying love ... or does he? "Wacky...with punchy one-liners." (Kansas City Star) Friday, July 6, 2018 - Saturday, September 1, 2018
No Tell Motel by Michael G Wilmot
directed by
Daniel Lee
White
Brandon and Sarah plan on a quick, sexy rendezvous at a seedy motel. What starts as a fun afternoon soon goes haywire fast thanks to a meddling motel manager, a roll-away cot, and a Bible salesman with ulterior motives. "Absolutely Hilarious" (Port Stanley News) Thursday, September 6, 2018 - Saturday, October 6, 2018
There's a Burglar in My Bed by Michael Parker
directed by
Tony Annicone
William Worthington
III and his wife have been sneaking around for romantic liaisons with their respective lovers - at the same cottage! Soon divorce is in the air, but neither wealthy Worthington is willing to part with the priceless family jewels. Each concocts a delicious plan to pilfer the necklace, triggering a hilarious chain of events that include a bumbling detective, mistaken identities, and unexpected results. "A hilarious lampoon." (Naples Daily News) Thursday, October 11, 2018 - Sunday, November 18, 2018
Sylvia by
A.R. Gurney
directed by
Michael Johnson
Greg and Kate have moved to Manhattan after twenty-two years of child-raising in the suburbs. Greg brings home a dog he found in the park, named "Sylvia." A street-smart mixture of Lab and Poodle, Sylvia soon takes Greg's attention away from his wife, much to Kate's dismay.
A.R. Gurney
's Off-Broadway hit is a smart, silly, sophisticated, and occasionally salty comedy about relationships, nature, and growing older. "Howlingly funny!" (BackStage) Friday, November 23, 2018 - Monday, December 31, 2018
A Doublewide, Texas Christmas by Jones, Hope and Wooten
directed by
Tony Annicone
Spend the Yuletide in Doublewide! it's Christmas in the newest-and tiniest-town in Texas. In this hilarious new Jones Hope Wooten comedy, the residents of the Doublewide trailer park discovers that they are about to be double-crossed by the County. Holiday hilarity ensues as they deploy one hare-brained scheme after another to preserve their way of life. "Uproarious...laugh-a-minute comedy!" (Fort Worth Press)
---
The Edwards Twins
Monday, May 7, 2018, & Tuesday, May 8, 2018
Monday, December 3, 2018, & Tuesday, December 4, 2018
The World-Famous Edwards Twins is the top Twin and impersonation act in the world. Their vocals and looks will amaze you. You will think you are seeing and hearing the real superstars right before your very eyes. From Barbra Streisand, Sonny and Cher, Andrea Bocelli, Bette Midler, Johnny Mathis, Perry Como, Ray Charles, Stevie Wonder to Neil Diamond all in one show.
Hal McIntyre Orchestra Tribute to Sinatra
Sunday, August 12, 2018
The fourteen-piece Hal McIntyre Orchestra, under the direction of Don Pendleton, brings their famous big band sound with this musical tribute to
Frank Sinatra
, starring Steve Marvin, one of America's leading Sinatra vocalists. Roger Kabler Transforms: The Ultimate
Robin Williams
Tribute Show
September 6, 2018
Also Starring Marc Price, "Skippy" from Family Ties. "Wickedly Funny" (Boston Globe) Newport To Nashville - Newport's First Listening Room
A monthly evening where performers play live, acoustic music in our intimate cabaret setting. Offering full-service bar and pub menu. Visit
www.newporttonashville.com
for full performance calendar.
---
The Newport Playhouse was established in 1983 and has been a favorite with locals and tourists ever since we first opened our doors. We are a family-owned and operated business and we cater to your needs as if you were a member of our own family. Our dinner theatre is quite unique and known locally for the quality and consistency of what we offer our audiences. You'd be hard-pressed to find another theater across the country that does what we do year-round. Guests enjoy a great buffet, a humorous comedy and then are entertained over dessert by our music-filled cabaret.
Our air-conditioned, handicapped accessible theatre is conveniently located at the foot of the Newport Bridge and has plenty of parking - at no additional charge. Our extensive, hearty buffet does not skimp on quality or selection. Everything is prepared on the premises. We offer a large variety of hot and cold foods, main entrees, side dishes, beverages and homemade desserts. A full liquor service is available either tableside or at the comfortable bar. Our intimate theatre is just a short stroll from the dining room. There you will have reserved seating with an excellent of professional performances you'll be sure to remember for years to come. After the curtain call, it is back to the cabaret restaurant for the perfect finale to your playhouse experience, our post-show cabaret. Our company of professional singers and dancers (many of whom you will recognize from the play) perform a cabaret set of pop standards, memorable show tunes and even comedy sketches to end your evening with at the Newport Playhouse in classic style.