BWW Interviews: J. Harrison Ghee of KINKY BOOTS National Tour
Coming to the Durham Performing Arts Center from March 10th-15th is the national touring production of the Tony Award-Winning hit Broadway musical Kinky Boots starring North Carolina native J. Harrison Ghee as Lola, a role originated on Broadway by Tony Award-Winner Billy Porter.
Ghee's previous credits include Regional: The Color Purple, Industrial: Tokyo Disney Resort, Norwegian Cruise Line. Education: AMDA (NY).
---
JK: To start things off, how does it feel to be back in North Carolina for the tour?
JHG: It's so amazing, because I haven't been back home for two years. To be coming back playing the lead in this amazing show is such a blessing! I'm really excited about this opportunity.
JK: So how did the opportunity for you to audition for Kinky Boots come by?
JHG: I was actually going into Telsey & Company to audition for Motown. While I was there, I ran into the casting directors for Kinky Boots and that's what pretty much got the ball rolling.
JK: When did you find out that you were cast?
JHG: I first found out in May of last year, I had to sit on it for at least a month before it was announced.
JK: Prior to joining the show, How familiar were you with the work of composer/lyricist Cyndi Lauper?
JHG: I've known of her music, some of her big hits like Girls Just Wanna Have Fun. I would never call myself a big fan, but I do love her music.
JK: We've had so many Pop rock composers come to Broadway with an original score including Elton John with Aida, Lestat, and Billy Elliot; Boy George with Taboo; Phil Collins with Tarzan; and Sara Bareilles' musical Waitress could be coming in next season. Some have been more successful than others because they always have to get through that transition of being able to write songs that are more character-specific. What would you say Cyndi Lauper does differently with her work on Kinky Boots?
JHG: There's such a variety with the music. Each song has its own feel and vibe. She does an amazing job with the storytelling in the music. Even the underscoring really does take you on a journey through the story.
JK: What have you been enjoying most about traveling around the country doing this show so far?
JHG: Just enjoying our time and just spreading this wonderful message of being who you wanna be. It's been an amazing journey, the cast is such a awesome family. It's been a learning experience working as a swing covering for all the male roles in the show. Having the opportunity to play all these different parts like a factory worker, an angel, and now Lola.
JK: Since you just started as Lola, what was your reaction when you found out you were gonna start going on in the role full-time?
JHG: It was such an overwhelming moment to know that I was having the opportunity to play this role for such a period of time. I've been doing drag for almost five years now, so it's very full circle to be in the position to play Lola and know that lifestyle and to know the struggle of being an individual who's been so bigger than what people are used to and still have the acceptance of people you love.
JK: Since your character is drag queen, what would you say are the challenges of performing in drag every night?
JHG: Simply just being in heels and being lifted and pulled. If you prepare properly, you should take care of yourself well enough.
JK: As a performer, how are you able to keep up with performing eight times a week?
JHG: Just be smart and responsible. Take rest when you know you need it, and don't go out every night, warm up properly, and everything stays in shape.
JK: Are there any dream roles you'd love to pursue in the future?
JHG: I'm always open to opportunities. I'll just go with the flow, and whatever's out there, I'll try my best. But there's nothing I've got my eye out on right now.
JK: Is there any advice you would like to give any aspiring young performers out there?
JHG: Just be willing to put in the work, be open to the hustle that requires for a commitment. You'll always get a lot of no's before getting a lot of yes'. Just get all the hard work in there.
JK: Harry, I thank you very much for devoting your time to this interview, here's to a pleasant homecoming in Durham next week, and I wish you the best of luck with Kinky Boots!
JHG: Thank you so much!
Related Stories
Jeffrey Kare currently resides in Raleigh, North Carolina. Having been born and raised in Northeast Ohio, Jeffrey took interest in live theater at age 11. He also had the great pleasure of seeing s... (read more about this author)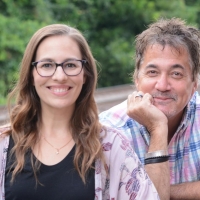 Interview: Chatting With Cora Hemphill & Tim Arts of Firebox Theatre Company

December 2, 2022

One of the newer theatre companies in the Triangle Area is Firebox Theatre Company. It's located in Wake Forest, North Carolina. I had the great pleasure of interviewing both of the founders, Cora Hemphill & Tim Artz, about all of this and more.
---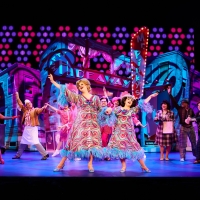 Review: HAIRSPRAY National Tour at Durham Performing Arts Center

November 17, 2022

Based on John Waters' 1988 cult film of the same name, Hairspray takes place in Baltimore, Maryland in the year 1962. The story centers on a plump teenage girl named Tracy Turnblad, whose lifelong dream is to dance on the local TV dance program known as The Corny Collins Show. When Tracy wins a role on the show and becomes an overnight sensation, she launches a campaign to integrate the show.
---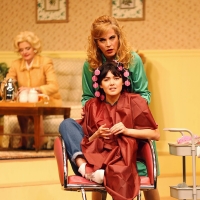 Review: North Carolina Theatre's STEEL MAGNOLIAS

November 6, 2022

Set in Chinquapin, Louisiana during the late 1980s, Steel Magnolias takes place in Truvy's beauty salon where all the ladies who are 'anybody' come to have their hair done. Helped by her eager new assistant, Annelle (who is not sure whether or not she is still married), the outspoken, wise-cracking Truvy dispenses shampoos and free advice to several of her friends.
---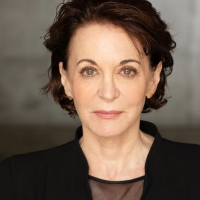 Interview: Kathleen Garrett of North Carolina Theatre's STEEL MAGNOLIAS

November 2, 2022

From November 4th-13th, North Carolina Theatre will be launching their 2022-23 season with a production of Robert Harling's STEEL MAGNOLIAS at A.J. Fletcher Opera Theatre, which is located inside Duke Energy Center for the Performing Arts. Actress Kathleen Garrett is taking on the role of Ouiser Boudreaux. She has most recently appeared as Laura Bush on the Showtime series, THE FIRST LADY, as well as Netflix's Emmy nominated miniseries, INVENTING ANNA. Next, she'll be seen on NCIS: LOS ANGELES. She has countless other screen credits which includes appearing on episodes of different TV shows such as HOME IMPROVEMENT, ER, MURDER, SHE WROTE, MURPHY BROWN, THE WEST WING, BEVERLY HILLS, 90210, MALCOLM IN THE MIDDLE, LAW & ORDER, and many more. She's also appeared in Oscar nominated films such as 2007's AMERICAN GANGSTER directed by Ridley Soctt and 2020's THE TRIAL OF THE CHICAGO 7 directed by Aaron Sorkin. I had the great pleasure of interviewing her about a lot of this and more.
---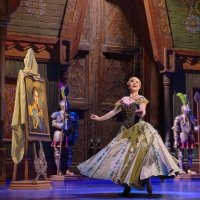 Review: FROZEN National Tour at Durham Performing Arts Center

September 16, 2022

Based on Disney's 2013 Academy Award-winning animated movie musical of the same name as well as Hans Christian Andersen's 1844 fairy tale, The Snow Queen, Frozen follows two royal sisters named Anna and Elsa. Read our review of the stage show, based on the blockbuster film, which eventually became the highest-grossing animated movie of all time at the worldwide box office (before it was eventually dethroned by Frozen II six years later).
---