VIDEO: Get a First Look at Repertory Philippines' New Production of MIONG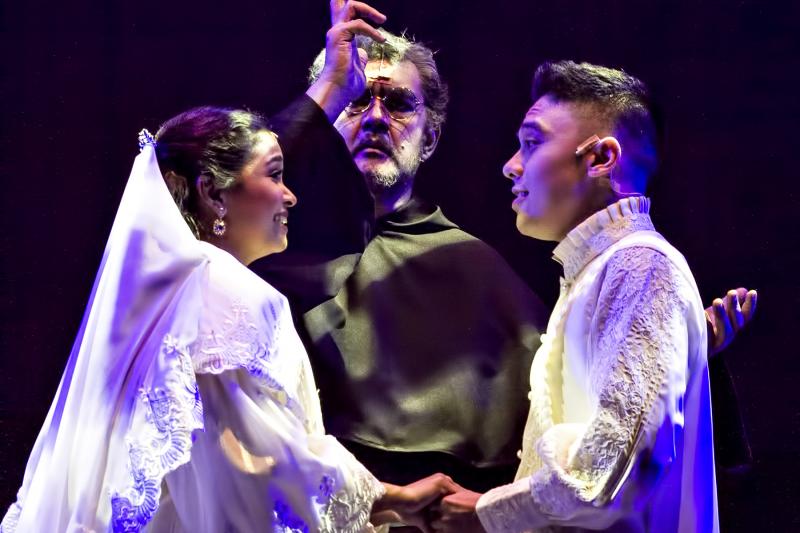 Manila, Philippines--Was Emilio "Miong" Aguinaldo, the first president of the Philippines, a hero or a traitor?
Repertory Philippines' (REP) original musical "Miong," which first premiered in 1998, returns to the REP stage two decades later, chooses to veer away from the latter as it depicts Aguinaldo as a young political leader, whose patriotic spirit saw him through the Philippine Revolution, an irrefutable Filipino hero.
Opening REP's 82nd theatrical season is "Miong," a musical in English based on the life and times of Emilio Aguinaldo, which features an abridged version of Joy Virata's original book and lyrics (Virata also directs this new production with additional lyrics by Freddie Santos), and music by Ian Monsod.
Ejay Yatco, the show's musical director, had revamped some parts of the score's original arrangement. "Monsod's music remains the same, and what Yatco did with the music makes it sound almost new," said Virata in her production notes.
Pop singer Tim Pavino plays the titular role. He's ably supported by REP veterans Noel Rayos (Baldomero Aguinaldo, Miong's first cousin and confidante), Cara Barredo (Hilaria Del Rosario, Miong's first wife), Meynard Penalosa (Father Blas), Elver Esquivel (Don Carlos Aguinaldo, Miong's father), Lani Ligot (Dona Trinidad Famy Valero, Miong's overbearing mother), Kuya Manzano (Spanish General), and Arion Sanchez (Andres Bonifacio). Of note, Sean Kevin Inocencio plays the adorable child Miong.
"Born into a middle-class provincial family and confronted by several problems, Miong must learn how to make the most out of what life has given him. Focusing on the figure's youth and personal life, 'Miong' paints a picture of the leader that's seldom shown by history books. Filled with inspiring songs and stellar performances, 'Miong' follows Aguinaldo as he embarks on a mission to unite his people during a time of social division," its synopsis said.
Rounding out the show's creative and production team are Dexter Santos (choreographer), Stephen Vinas (co-choreographer), Dennis Marasigan (set designer), John Batalla (lighting designer), Arvy Dimaculangan (sound designer), Bonsai Cielo (costume designer), Winter David (video designer), Abdul Lasin (scenic artist), and Ely Maalat (hair and makeup designer).
"Miong" plays at the Onstage Theatre, Greenbelt 1, Makati City, now through March 10, 2019.
Get tickets (P1,000-P1,500) from TicketWorld.com.ph.