Repertory Philippines Announces 2018-2019 Season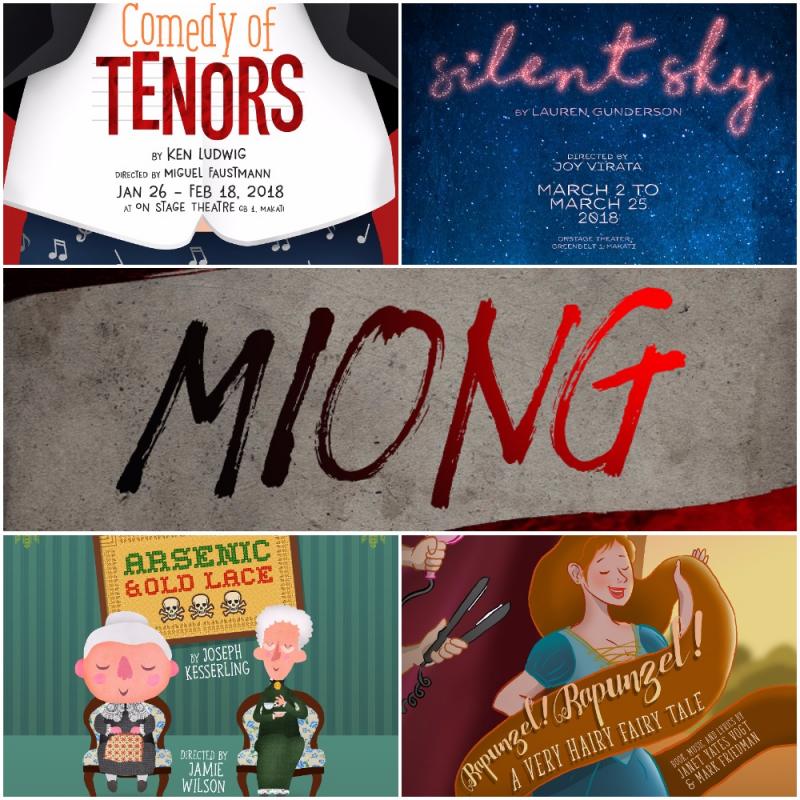 Manila, Philippines-- Repertory Philippines (REP), a pioneering professional theater company, announced earlier today its 2018-2019 season , which includes Ken Ludwig's "A Comedy of Tenors" (January 26 to February 18), Lauren Gunderson's "Silent Sky" (March 2 to 25), Joseph Kesselring's "Arsenic and Old Lace" (April 6 to 29), Janet Yates Vogt & Mark Friedman's "Rapunzel! Rapunzel!" (September 15, 2018 to January 27, 2019), and Joy Virata and Ian Monsod's "Miong" (March 22 to April 14, 2019).
"For 50 years, we have been bringing the best of West End and Broadway to the Philippines and creating a space for theater arts and artists to develop. We are embarking on these next 50 years with the same passion and drive to bring live theater to more people. 2018 is a good start, and we have a superb lineup of meaningful shows that are sure to touch and inspire," said REP President and CEO Mindy Perez-Rubio.
More About REP's 2018-2019 Season
Comedy of Tenors (January 26 to February 18)
Ken Ludwig's hilarious play centers on a colorful crew of characters who converge in a hotel room before an important concert. As an opera producer attempts to put on a show, his lead performer goes missing. In their misadventures, they involve a harassed producer, his frazzled assistant, an aging, temperamental and sometimes missing Italian opera star, and his hot-blooded wife, their daughter and her lover, an opera diva, and a singing waiter.
Director: Miguel Faustmann
Cast: Jeremy Domingo, Noel Rayos, Issa Litton, Loy Martinez, Mica Pineda, Arman Ferrer, ShielA Martinez
Silent Sky (March 2 to 25)
The play by Lauren Gundersen centers on historical figure Henrietta Swan Leavitt, an astronomer at Harvard College Observatory in the 1900s. She and her brilliant team of women made groundbreaking discoveries that shaped modern astronomy, despite the attitudes against women that marked the era. "Silent Sky" follows Henrietta as she navigates her personal and professional life in a man's world.
Director: Joy Virata
Cast: Cathy Azanza Dy, Caisa Borromeo, Naths Everette, Shiela Francisco
Arsenic and Old Lace (April 6 to 29)
This 1930s-set play follows Mortimer Brewster as he goes off to visit his kooky family. While he loves his two aunts who've raised him, he considers the rest of his family--such as his brother Teddy who believes himself to be Teddy Roosevelt and his sadistic and murderous great-grandfather--to be insane. During his short vacation back home, he finds out his beloved aunts murder lonely old men for fun. Mortimer now tries to stay on top of the crazy situation, getting rid of the cops and protecting his sweet fiancé, while trying not to turn crazy himself.
Director: Jamie Wilson
Cast: Joy Virata, Jay Valencia Glorioso, Nel Gomez, Barbara Jance, Jeremy Domingo, Apollo Sheikh Abraham, Miguel Faustmann with Steven Conde, Gabe Mercado, and Dingdong Rosales
Rapunzel! Rapunzel! (September 15, 2018 to January 27, 2019)
REP Theater for Young Audiences
Hold on to your hair and prepare for a brand new magical musical re-telling of the classic fairy tale. The evil Lady Za Za is determined to rule the kingdom by keeping the beautiful Princess Rapunzel trapped in a tower in the deep, dark, dreary forest. It'll be up to Sir Roderick and his hair stylist friend Edgar, who is on a quest to find the perfect head of hair, to rescue Princess Rapunzel and restore the kingdom with the help of a slightly neurotic Gypsy Woman and a tired, yet witty, old dragon named Socrates.
Director: Joy Virata
Cast: TBA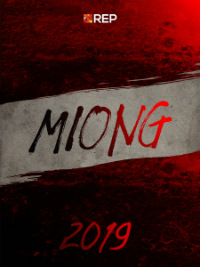 Miong (March 22 to April 14, 2019)
Historical figure and Philippine hero Emilio Aguinaldo played a huge part in our country's history, but the story of his life is rarely told. Focusing on Aguinaldo's youth, the story delves into his relationship with his middle-class provincial family, his marriage, and his beginnings in the Katipunan. "Miong" hopes to resonate with the youth and show them an example of courageousness and love of country, and teach them that even the most ordinary young person can accomplish great things.
Director, Book and Lyrics: Joy Virata
Music: Ian Monsod
Cast: TBA
For updates and show schedules, visit RepertoryPhilippinesPH or like REP on Facebook.
More Hot Stories For You