Photo/Video Coverage: Go Inside The Rehearsal Room of SIDE SHOW
Manila, Philippines--Atlantis Theatrical Entertainment Group's upcoming production of Henry Krieger and Bill Russell's "Side Show" enters its fourth week of rehearsals at a studio in Makati City. The show will premiere on August 31, 2018, at the Carlos P. Romulo Auditorium, RCBC Plaza, also in Makati City.
BroadwayWorld was inside the rehearsal room; check out the photos below!
Directed by Steven Conde, "Side Show's" cast will be led by Gab Pangilinan and Kayla Rivera as Daisy and Violet Hilton, Wency Cornejo as Sir, Markki Stroem as Terry Connor, David Ezra as Buddy, and Arman Ferrer as Jake.
They will be joined by the circus freaks: Christine Flores as the Bearded Lady, Ring Antonio as the Fortune Teller, Mica Fajardo as the Albino Lady, Alex Reyes as the Tattooed Girl, Jill Pena as Venus de Milo, Chesko Rodriguez as the Three-Legged Man, Luis Marcelo as the Geek, Juancho Escoto as the Lizard Man, Vien King as Half-Man Half-Woman, and Tim Pavino as Dog Boy/Houdini.
This particular version of "Side Show" includes new music by multiple Grammy Award winner Henry Krieger, who also composed the music of "Dreamgirls," book and lyrics by Tony Award nominee Bill Russell, and additional book material by Academy Award winner Bill Condon. The choreography is by Cecile Martinez, set design, Lawyn Cruz; lighting design, Jonjon Villareal; sound design, Jason Crystal; costume design, Odelon Simpao; hair and makeup, Johann dela Fuente; musical direction, Farley Asuncion, and vocal direction, ManMan Angsico.
"Side Show" is loosely based on the remarkable true story of conjoined Hilton twins, Daisy and Violet (1908-1969), who were legends in their time and the highest paid performers on the vaudeville stage. It follows their heartwarming search for their first love and their self-acceptance for who they were.
Buy tickets (P2,000 to P4,000) from TicketWorld.com.ph.
Photo/Video: Oliver Oliveros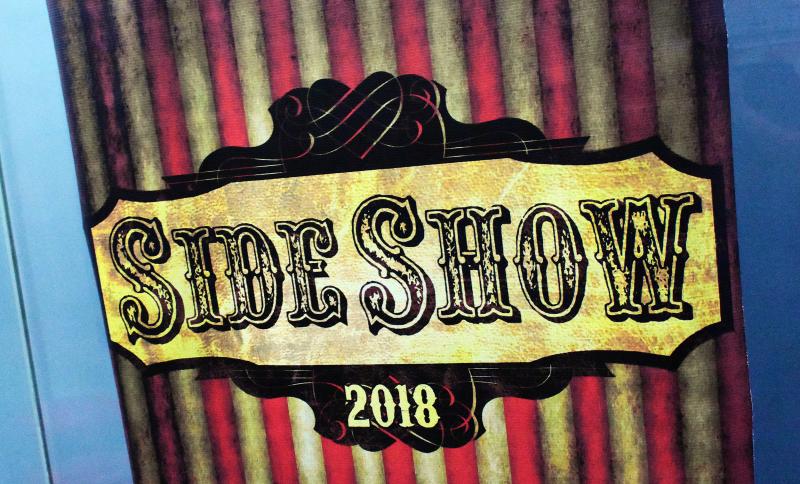 Go inside the rehearsal room of SIDE SHOW
The Company of SIDE SHOW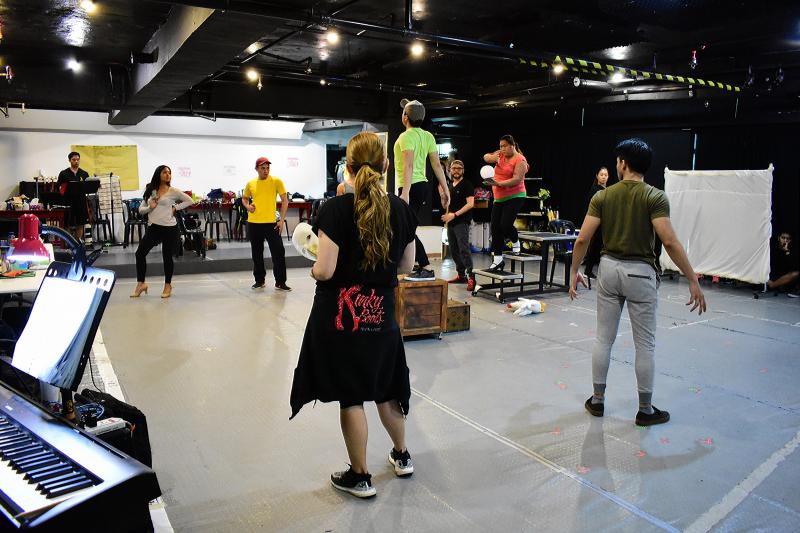 The Company of SIDE SHOW
The Company of SIDE SHOW
Johann dela Fuente, Steven Conde, Cecile Martinez
The Company of SIDE SHOW
The Company of SIDE SHOW
The Company of SIDE SHOW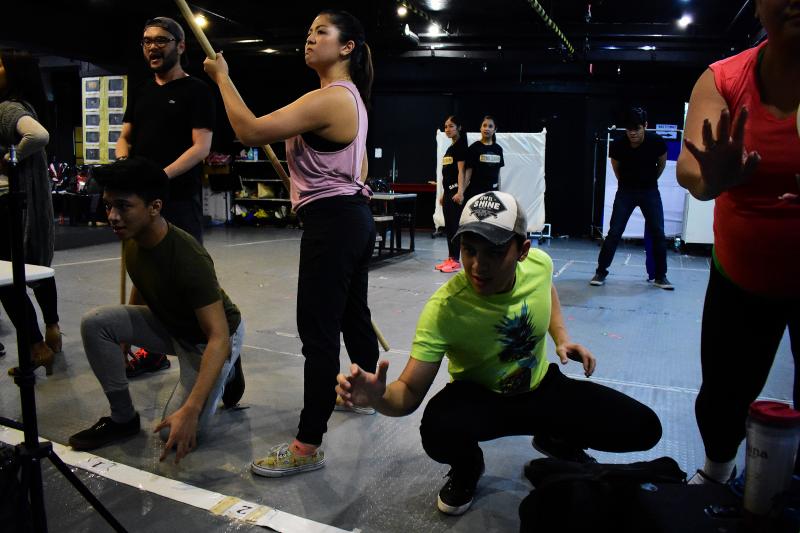 The Company of SIDE SHOW
The Company of SIDE SHOW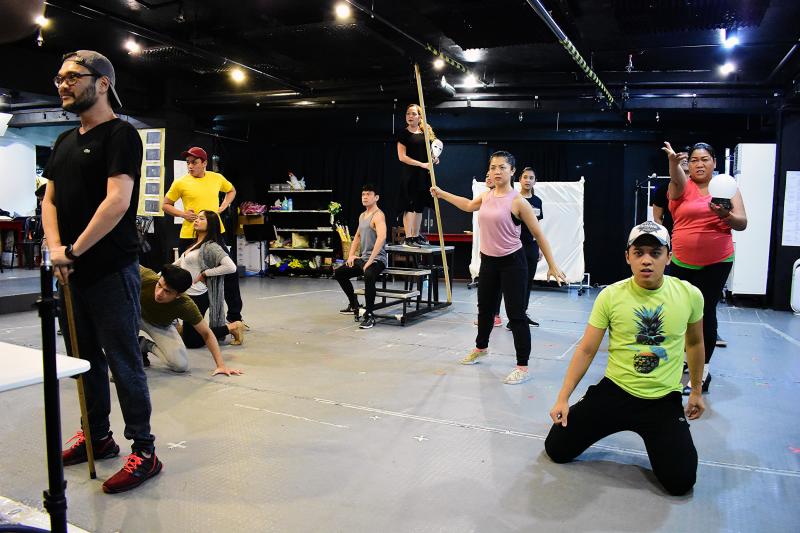 The Company of SIDE SHOW
Gab Pangilinan, Kayla Rivera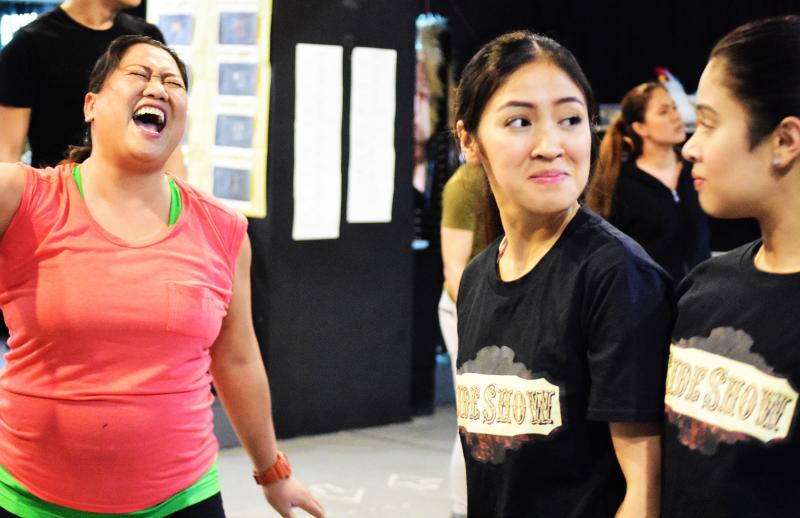 Ring Antonio, Gab Pangilinan, Kayla Rivera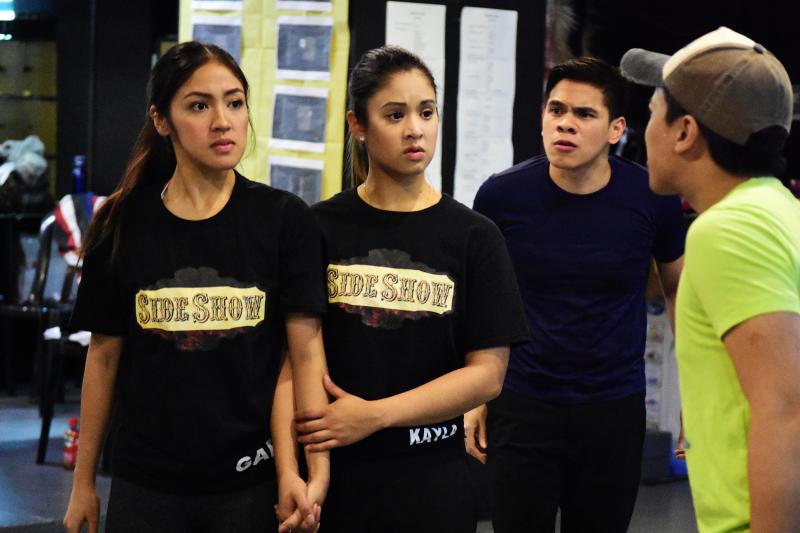 Gab Pangilinan, Kayla Rivera, Luis Marcelo, Tim Pavino