Latest News on Jonathan Biggins
Stage Credits
  [Australia]
World Premiere, 1986
Performer
Jonathan Biggins News
THE WHARF REVUE: CAN OF WORMS Comes to Riverside Theatres
by Stephi Wild - Feb 24, 2022
It's all hands on deck for a daring adventure as they navigate the dire Straits of COVID, sail round the treacherous Horn of Scomo, steer well clear of the empty Cape of Pauline, only to be becalmed in the Nationals Bermuda Jacket Triangle before stumbling across a New World, filled with hope and promise! Or not.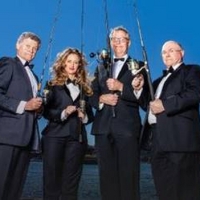 Glen Street Theatre Presents THE WHARF REVUE: CAN OF WORMS
by A.A. Cristi - Feb 21, 2022
The iconic trio of Jonathan Biggins, Drew Forsythe and Phillip Scott are back with political sketches, songs and satire in The Wharf Revue: Can of Worms, playing the Glen Street Theatre from 22 March to 3 April 2022.
50th Anniversary Australian Playwright's Festival Announced
by Stephi Wild - Feb 14, 2022
To celebrate its recent 50th birthday, Currency Press, Australia's foremost publisher of the performing arts, is convening the Australian Playwrights' Festival. Showcasing our playwrights and the roles they have played in reflecting our society and defining who we are, the festival will be held from 18-20 March 2022 at the Paddington RSL.
Adelaide Writers' Week Announces 2022 Program
by Stephi Wild - Jan 28, 2022
Writers from Australia and around the world will come together live and virtually to explore the theme A Better Picture at the 37th Adelaide Writers' Week which launches its full program today. Jo Dyer will present her fourth and final Adelaide Writers' Week across 6 days, featuring 165 of the world's best literary minds who will inspire, challenge and delight audiences from Saturday 5 to Thursday 10 March.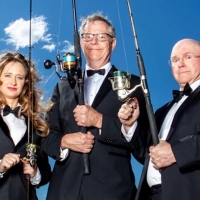 BWW REVIEW: The Creative And Clever Annual Political Satire Returns With THE WHARF REVUE: CAN OF WORMS
by Jade Kops - Nov 26, 2021
Jonathan Biggins, Drew Forsythe and Phillip Scott have created a new edition of fan favorite political satire, THE WHARF REVUE: CAN OF WORMS.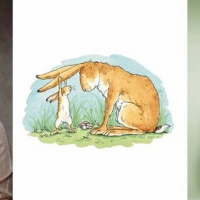 Glen Street Theatre 2022 Events Now On Sale To Members
by Stephi Wild - Nov 9, 2021
The lights are on, the doors are open, and Glen Street Theatre is looking forward to a full year of entertainment ahead! Their program of events for 2022 has been released and is currently on sale to Members for an exclusive priority booking period until 31 December 2021.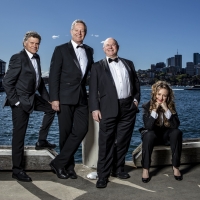 The Wharf Revue Team Opens CAN OF WORMS
by Stephi Wild - Oct 7, 2021
The much-loved Wharf Revue returns in its new annual iteration titled CAN OF WORMS, playing at The Seymour Centre from 23 November and produced by Soft Tread, the company that brought you Jonathan Biggins' smash hit The Gospel According to Paul.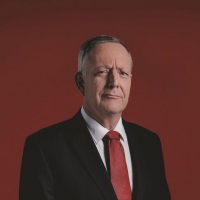 BWW Review: THE GOSPEL ACCORDING TO PAUL at Dunstan Playhouse, Adelaide Festival Centre
by Barry Lenny - Apr 22, 2021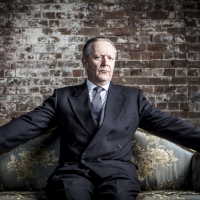 THE GOSPEL ACCORDING TO PAUL Comes to Dunstan Playhouse
by Stephi Wild - Mar 21, 2021
Originally planned for 2020, the comedy's rescheduled April 2021 season at the Dunstan Playhouse marks 30 years since Keating became the 24th Prime Minister of Australia.
STC's Final Season of THE WHARF REVUE Transferred Due To Popular Demand
by A.A. Cristi - Mar 3, 2021
Due to popular demand and reduced audience capacities, Sydney Theatre Company will be transferring its final season of The Wharf Revue: Good Night and Good Luck to Sydney's Seymour Centre for an additional month of performances from March 24 to April 24.