Latest News on Isanne Fisher
Isanne Fisher News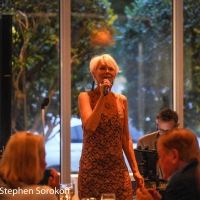 Photo Flash: Jill & Rich Switzer Bring Cabaret to Table 26
by Stephen Sorokoff - Jun 25, 2021
Continuing the Thursday night special at Table 26, Jill & Rich Switzer brought their Jazz and Pop music to the delight of the dinner crowd at the popular Palm Beach restaurant last night.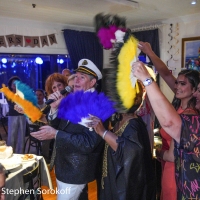 Photo Coverage: Rob Russell Celebrates His Birthday with a Performance at Pelican Cafe Cabaret
by Stephen Sorokoff - Jun 17, 2021
It was a "Love Boat" for (Captain) Rob Russell at the Pelican Cabaret last night as fully vaccinated fans joined in the act to help Mr. Palm Beach celebrate his birthday.  The entertainer and designated spinner of tunes in DIck Robinson's dugout of Legends Radio Hosts had much to celebrate.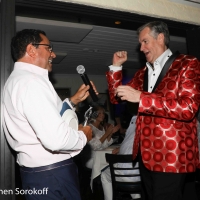 Photo Coverage: Rob Russell Returns to the Pelican Cafe Cabaret
by Stephen Sorokoff - Apr 22, 2021
Rob Russell survived the pandemic and two heart operations this past year so his return to the stage caused a joyous celebration last night at the Pelican Cafe Cabaret.   His Palm Beach fans gave him a standing ovation as they sang "It's so nice to have you back where you belong" to "Mr. Palm Beach".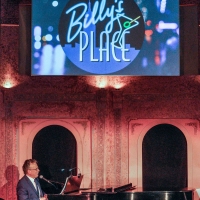 Photo Coverage: Billy Stritch Returns to the Wick Cabaret
by Stephen Sorokoff - Apr 2, 2021
Although the official location of Billy's Place is located on Manhattan's Central Park South it's now transforming itself into anywhere that Mr. Stritch sits at the piano and croons in his musically elegant style.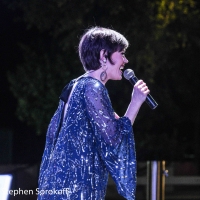 Photo Coverage: Carole J. Bufford Launches New Cabaret Series at Harbourside Place Amphitheater
by Stephen Sorokoff - Mar 14, 2021
A beautiful outdoor venue, yachts parked on the waterway behind the  stage, moon and stars overhead and a glorious voice performing a musical crossover selection of songs.  Andrea Bocelli live in concert at the breathtaking costal setting of Portofino, Italy?  Nope, it was Carole J. Bufford in the Harbourside Place Amphitheater in Jupiter, Florida.  
Maltz Jupiter Theatre's Annual Gala Raises $742,000 For The Nonprofit Regional Theatre And Its Conservatory
by A.A. Cristi - Mar 13, 2020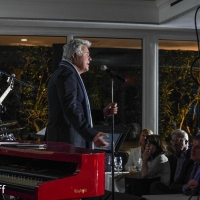 Photo Coverage: Steve Tyrell Returns to Table 26
by Stephen Sorokoff - Mar 9, 2020
There has never been a "menu special" more special than the one that Table 26 served up last night. Steve Tyrell one of the most celebrated crooners of American Songbook standards returned to Eddie & Ozzies popular restaurant and brought the excitement, glamour, and great music that used to reign in the legendary Royal Room back to the Palm Beach area. The food at Table 26 has some secret ingredients that stimulate the palate and Steve Tyrell possesses the melodic secret ingredients that stimulate your musical palate. It's that combination of exceptional melody, harmony, rhythm, and his vocal expression that make the songs of the great American composers and lyricists come to life.
Photo Coverage: Avery Sommers & Rob Russell at New Cabaret Room
by Stephen Sorokoff - Mar 4, 2020
Here are two statements rarely heard in the world of Cabaret. "There goes that Cabaret Singer driving off in his new Bentley!" and "Did you check out that beautiful new Cabaret Room?"
Photo Coverage: The Maltz Jupiter Theatre Honors Milton & Tamar Maltz At Annual Gala
by Stephen Sorokoff - Feb 16, 2020
The Roaring Twenties became the Roaring 2020s at the Maltz Jupiter Theatre's annual gala last night. Amazon.com and retail establishments in Florida must have run out of Flapper dresses leading up to this exciting event as most of the women wore the traditional 1920's dresses to the gala put on by Florida's largest regional theatre.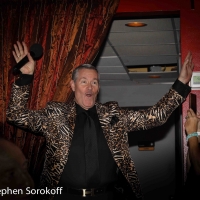 Photo Coverage: Rob Russell Brings Safari Night To Cabaret At Cafe Centro
by Stephen Sorokoff - Feb 12, 2020
From the wilds of Palm Beach, Cabaret starved creatures journeyed to their favorite watering hole in West Palm last night. Cafe Centro was the place to be for an evening of roaring music and fun with head Safari guide Rob Russell who managed to tame the assembled with his soothing voice.. There were some beautiful and exotic species at this gathering and my stealthy telephoto lens managed to bag a few shots as everybody in the room were acting like they were let out of a cage. New York City may have Cafe Society but Palm Beach now has Cafe Safari.