Latest News on Greg Bernstein
Stage Credits
  [West End]
Old Vic Revival, 2019
Performer
  [West End]
West End Revival, 2017
Ensemble
Stage
Performances
  [West End]
Old Vic Revival, 2019
Performer
  [West End]
West End Revival, 2017
Ensemble
Greg Bernstein News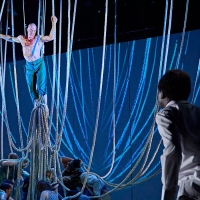 BWW Review: A MONSTER CALLS at The Kennedy Center
by Pamela Roberts - May 30, 2022
A MONSTER CALLS, a powerful story of love, loss, truth and self-discovery, is beautifully rendered for the stage. The fantastical tale is highly physical, gorgeous to behold, and packs a potent emotional punch. The production, now touring to the Kennedy Center, was adapted for the stage by visionary director Sally Cookson. Read our critic's review.
BWW Review: A MONSTER CALLS, Rose Theatre
by Aliya Al-Hassan - Apr 7, 2022
Patrick Ness' novel A Monster Calls is a sharp and poignant look at loss in childhood and how death is approached by adults and children. First seen at the Bristol Old Vic in 2018, Sally Cookson's heart-breaking stage production tries to make sense of illness and grief and how lying to children about death can be more damaging than telling the truth.
Photos: First Look at A MONSTER CALL at Rose Theatre, Kingston
by Stephi Wild - Mar 31, 2022
All new production images have been released for the Olivier award-winning  A MONSTER CALLS, which opens tonight, Thursday 31 March, at Rose Theatre, Kingston and runs until 9 April.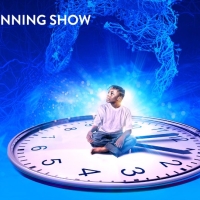 Full Cast Announced for A MONSTER CALLS at Rose Theatre
by Stephi Wild - Feb 3, 2022
Jonathan Church Theatre Productions and Global Creatures are delighted to announce the cast for A MONSTER CALLS.  The production will play Rose Theatre from 24 March to 9 April 2022.  It will then play Bristol Old Vic from 13 to 23 April, followed by the Kennedy Center, Washington from 25 May to 12 June 2022.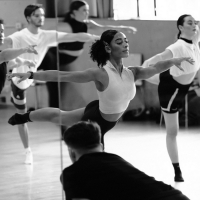 Tracing Movement Releases Dance Documentary
by Stephi Wild - Jul 15, 2021
Tracing Movement ran two Reboot projects at Jerwood Space, London - one in October 2020 and the second in May 2021. The projects offered free daily class for over 150 freelance professional dancers to help rebuild, train and maintain their skills following the extended break caused by the pandemic, assisting their return to performance condition in advance of theatres reopening.
Tracing Movement Launches Short Film REBOUND
by Stephi Wild - Dec 2, 2020
Tracing Movement today announces Rebound; a filmed dance piece performed onstage at Theatre Royal Stratford East, directed and choreographed by Stuart Winter.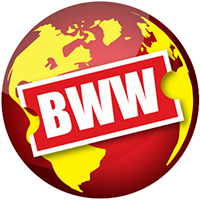 Stuart Winter Announces TRACING MOVEMENT REBOOT
by Stephi Wild - Oct 19, 2020
Tracing Movement, founded and led by choreographer Stuart Winter, today announces Tracing Movement ReBoot, a three-week programme offering support and development to freelance professional dancers and those recently graduated who are not currently able to train or perform due to restrictions caused by Covid-19.
A MONSTER CALLS Comes to the Marlow
by Stephi Wild - Mar 5, 2020
Olivier-award-winning production A Monster Calls offers an insight into love, life and healing in Canterbury later this month.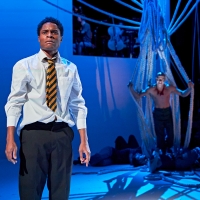 BWW Review: A MONSTER CALLS, Chichester Festival Theatre
by Jo Fisher - Feb 16, 2020
Produced by The Old Vic, in association with Bristol Old Vic, Oliver award-winning A Monster Calls is making its way around the UK on tour, and has just closed its appearance at Chichester Festival Theatre.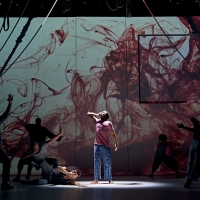 Photo Flash: First Look at the UK Tour of A MONSTER CALLS
by Stephi Wild - Feb 11, 2020
A Monster Calls is on a UK tour from 6 February – 6 June 2020.
Greg Bernstein Frequently Asked Questions
How many Broadway shows has Greg Bernstein been in?
Greg Bernstein has not appeared on Broadway.
How many West End shows has Greg Bernstein been in?
Greg Bernstein has appeared on London's West End in 2 shows.
What was Greg Bernstein's first West End show?
Greg Bernstein's first West End show was 42nd Street which opened in 2017