Latest News on Christopher Biggins
Christopher Biggins News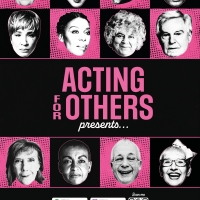 Listen: Christopher Biggins and Su Pollard Talk Pantomime on ACTING FOR OTHERS PRESENTS...
by Chloe Rabinowitz - Dec 21, 2022
Listen to theatrical charity Acting for Others' Christmas Special episode of their new podcast Acting for Others Presents... featuring panto legends Christopher Biggins and Su Pollard talking all things... Pantomime!
Darlington Hippodrome Spring 2023 Shows Are Now on Sale
by Stephi Wild - Dec 5, 2022
The curtain has gone up on Darlington Hippodrome's new spring season of shows which is packed with an array of showstopping performances guaranteed to fire up audiences on chilly nights as we move towards a much anticipated summer.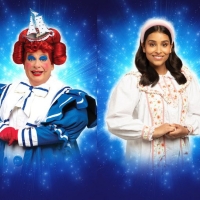 Full Cast Announced for THE PANTOMIME ADVENTURES OF PETER PAN at Darlington Hippodrome
by Chloe Rabinowitz - Sep 2, 2022
Previously announced panto legend Christopher Biggins, who is returning to Darlington Hippodrome where his panto dame career began over 45 years ago, will be joined by comedian Rikki Jay, North-East panto favourite Steve Arnott, Darlington returner Peter Peverley, West End performers James Hameed and Tegan Bannister and newcomer Sheri Lineham. 
Over £45,500 Raised at This Year's Acting for Others West End Flea Market Featuring SIX, LIFE OF PI & More
by Chloe Rabinowitz - May 23, 2022
Theatrical charity Acting for Others today announced that over £45,500 – nearly double the amount in 2019 – was raised at the West End Flea Market on Saturday 21 May held at St Paul's Church in Covent Garden, with thousands of people in attendance.
Shows Confirmed For The Acting For Others West End Flea Market
by Stephi Wild - May 13, 2022
Top West End theatre shows participating in this year's West End Flea Market, run by theatrical charity Acting for Others, have been announced. The event will take place on Saturday 21 May at St Paul's Church, Covent Garden, from 10.30am – 1pm. Entry is £1.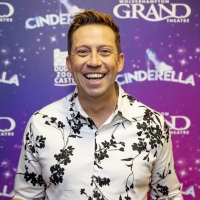 Wolverhampton Panto Star Tam Ryan Crowned Best Panto Comic in the UK
by Stephi Wild - Apr 22, 2022
Wolverhampton Grand Theatre's panto star, Tam Ryan has been named Best Panto Comic at the 2022 UK Pantomime Associate Awards for his hilarious, critically acclaimed performance as Buttons in the 2021/22 production of Cinderella.
ALADDIN, JACK AND THE BEANSTALK & More Win 2022 Pantomime Awards - See the Full List!
by Chloe Rabinowitz - Apr 20, 2022
On Tuesday 19th April at a star-studded ceremony at the Trafalgar Theatre in London's West End, the winners of the 2022 Pantomime Awards in association with Butlin's were revealed.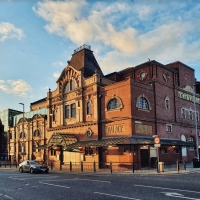 Darlington Hippodrome Announces Summer Lineup of Shows
by Marissa Tomeo - Apr 11, 2022
The clocks have moved forward, the evenings are lighter, it can only mean one thing – summer is on its way, and Darlington Hippodrome has launched a brand new brochure packed with shows for all ages and tastes. Here is just a sample of the exciting shows on offer at Darlington Hippodrome.
PRISCILLA QUEEN OF THE DESERT Comes to the Darlington Hippodrome
by Marissa Tomeo - Mar 26, 2022
Get your glitter on and take the ride of your life with the hilarious and heart-warming Tony Award-winning Broadway musical, Priscilla, Queen of the Desert live on stage at Darlington Hippodrome from Wednesday 27 April to Saturday 7 May. 
Christopher Biggins Will Star in PETER PAN Panto at Darlington Hippodrome
by Stephi Wild - Mar 22, 2022
Darlington Hippodrome has announced that stage, screen and pantomime legend, the one-and-only Christopher Biggins, will be returning to where it all began as he stars in The Pantomime Adventures of Peter Pan as Mrs Smee this Christmas from Friday 9th December. 
Christopher Biggins Videos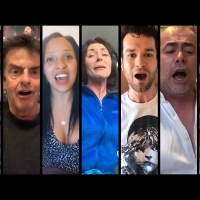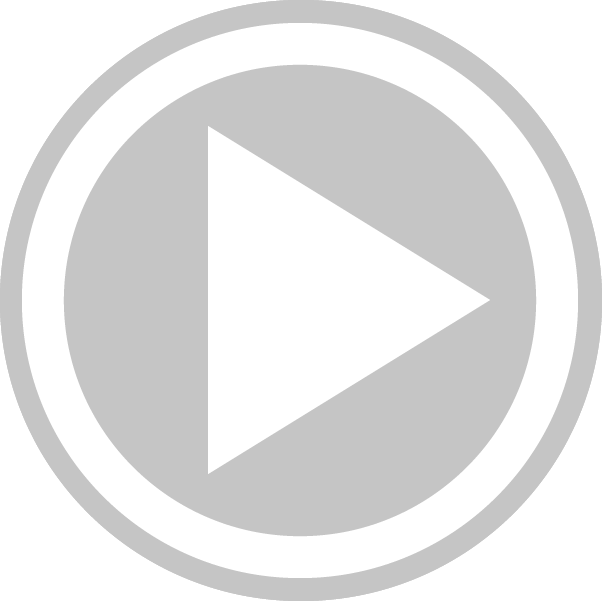 VIDEO: 70 West End Stars Including Paul Whittaker OBE and More Virtually Perform 'Do You Hear the People Sing?'
by Stage Tube - Apr 7, 2020
70 West End stars have come together to virtually raise their voice in song.  Watch the video below!
STAGE TUBE: Ian McKellen, Bette Midler, Stephen Fry & More Visit PRISCILLA
by BroadwayWorld TV - Jan 30, 2010
A slew of celebrities from all walks of the entertainment scene have flocked to see 'Priscilla Queen of the Desert The Musical' currently playing in the West End at the Palace Theatre. The 'Priscilla' website has compiled videos of these celebrity visits, which include backstage meet and greet with the cast and interviews with the celebrities. Included in these videos are Kylie and Dannii Minogue, Lorraine Kelly, Stephen Fry, Jodi Picoult, David Hasselhoff, Sarah Harding, Martina Navratilova, Miriam Margoyles and Carol Mcready, Ray Meagher, Cilla Black and Christopher Biggins, Heather Small, Greg Burns, Bette Midle, and Jermaine Jackson.