Latest News on Annette Benning
Annette Benning News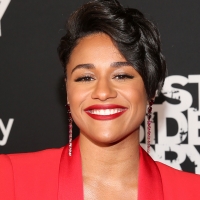 Ariana DeBose Joins Chris Pine's POOLMAN Film
by Michael Major - May 16, 2022
Ariana DeBose will join Jennifer Jason Leigh, Annette Benning, and Danny DeVito in Chris Pine's directorial debut. While plot details on the new film are mostly currently under wraps, it has been described as a 'moving tribute to Los Angeles,' inspired by films like La La Land, The Long Goodbye, and The Big Lebowski.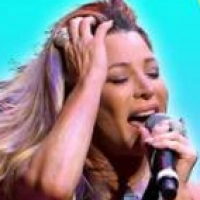 80s Icons Taylor Dayne, Tiffany & All-4-One Announced At Patchogue Theatre
by A.A. Cristi - Mar 17, 2022
Take a trip back in time as Taylor Dayne, Tiffany, and All-4-One bring Our Greatest Hits Tour to the not-for-profit Patchogue Theatre for the Performing Arts on Thursday, April 14 at 8pm.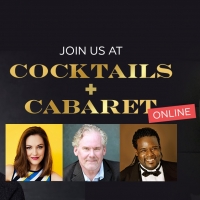 BWW Previews: COCKTAILS AND CABARET at Iowa Stage
by DC Felton - Sep 9, 2020
What a year 2020 has been for the theatre community. At this time of year, we are usually celebrating the previous season and anxiously awaiting the first productions of a new season. Like so many theatre companies, Iowa Stage started the year of 2020 off strong with the debut of Robert John Forda??s latest musical a?oeAdore Us! Line.a?? As they were getting ready to start performances of a?oeThe Cake,a?? by Bekah Brunstetter, Iowa Stage found themselves having to postpone the show. What no one realized at the time, was the time it would take to be able to perform live again. Now Iowa Stage is looking at how to start providing theatrical opportunities to the community.
Photo Coverage: A Look Back on the Most Memorable Performances of 2019
by Walter McBride - Jan 2, 2020
As 2019 comes to a close, we're taking a look back on some of the most memorable performances of the year.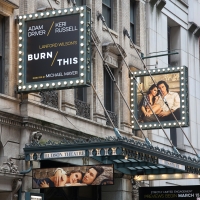 Photo Coverage: A Look Back on Broadway's Marquees of 2019
by Walter McBride - Dec 31, 2019
2019 brought us a slew of new shows on Broadway and beyond. From fan favorites like Be More Chill, and Beetlejuice, smash hits like Moulin Rouge! and Hadestown, to plays such as Slave Play, Betrayal, and The Rose Tattoo, this year had something for all theatre fans to enjoy.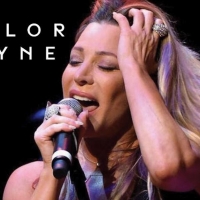 Taylor Dayne Brings TELL IT TO MY HEART Tour to Patchogue Theatre
by Julie Musbach - Oct 7, 2019
Pop icon Taylor Dayne brings her 30th Anniversary 'Tell It To My Heart' Tour to Patchogue Theatre for the Performing Arts on Saturday, October 12 at 8pm.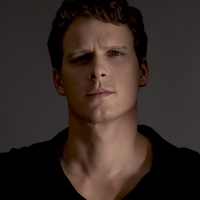 Adam Palsson, Richard Dillane & Leanne Best to Star in Netflix's YOUNG WALLANDER
by Kaitlin Milligan - Sep 11, 2019
The filming of Young Wallander has just begun - the new Netflix original series based on Henning Mankell's best-selling Kurt Wallander novels. The cast includes Adam Pålsson (Kurt Wallander), Richard Dillane (Superintendent Hemberg), Leanne Best (Frida Rask), Ellise Chappell (Mona) and Yasen Atour (Reza). The series is created by Yellow Bird UK, a Banijay Group company, and the producer of the Swedish Wallander franchise at TV4 as well as the successful BBC series Wallander from 2008.

Meet the Cast of ALL MY SONS- Now in Previews!
by Julie Musbach - Apr 4, 2019
Arthur Miller's All My Sons begins preview performances tonight, April 4, 2019, and opens officially on Monday, April 22, 2019.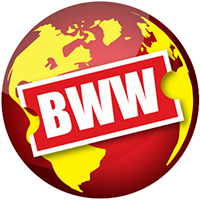 Soho Rep Presents NY Premiere Of Christopher Chen's PASSAGE
by A.A. Cristi - Mar 18, 2019
Soho Rep. presents the New York Premiere of Obie Award-winning playwright Christopher Chen's Passage (April 23-May 26), a fantasia on colonialism past and present that asks the question: if Country Y occupies Country X, can someone from Country X and someone from Country Y ever form a mutual relationship? Directed by Saheem Ali, Passage is a playful and gripping experiment that isolates power as the sole differentiator between people challenging the arbitrary binaries that define how we live.

Photo Coverage: On the Carpet for Roundabout's 2019 Gala, Honoring John Lithgow!
by Walter McBride - Feb 26, 2019
Just last night, Roundabout Theatre Company presented its 2019 Gala evening celebrating John Lithgow with The Jason Robards Award for Excellence in Theatre.
Annette Benning Videos
VIDEO: Annette Bening & Natalie Portman Visit LATE LATE SHOW
by - Dec 15, 2016
On last night's LATE LATE SHOW, James asked guest Annette Benning about growing up in Kansas for a few years and learns the only time she's been back included an impromptu stop to her childhood home with Jack Nicholson and her husband, Warren Beatty.