Interview: Teri Hatcher Conjures Up 'Morticia' in THE ADDAMS FAMILY at The Kavli Theatre in Thousand Oaks
Teri Hatcher returns to the theatrical spotlight as Morticia Addams in "The Addams Family" opening October 14th at the Kavli Theatre.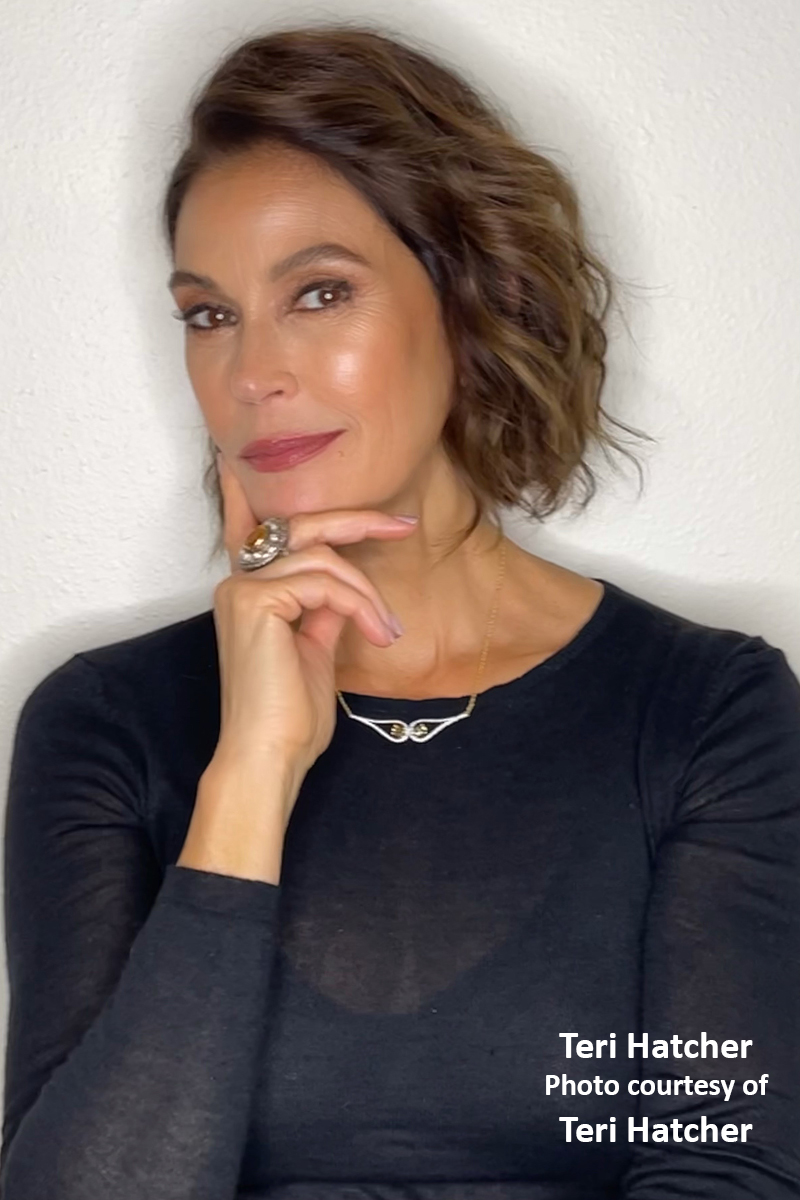 Teri Hatcher returns to the theatrical spotlight as Morticia Addams in "The Addams Family" opening October 14, 2022, at the Kavli Theatre at the Bank of America Performing Arts Center in Thousand Oaks. Kirsten Chandler directs this creepy, spooky, mysterious and kooky regional premiere.
I had the opportunity to ask Teri about her Morticia, as well as a few highlights of her prolific career.
Thank you for taking the time for this interview, Teri!
Of course, thanks so much for having me.
What is it that attracted you to mount the theatrical boards again for "The Addams Family"?
I suppose it's a few factors, and it's hard to think what the order of importance would be. But I think first the role itself - Morticia - seemed right in my wheelhouse in terms of the comedy, the vocal range & the dancing and, of course, my age. I've always loved working in front of a live audience. The energy you share with the audience, and the connection you share with your fellow actors - there's nothing like it. Live performances are special experiences because it will never happen that exact way again. It's magical. It's a great show, and of course running at a perfect time - right before Halloween. It feels like the right time to do a fun, happy show, where people can be entertained and just enjoy a night out - and this show should deliver that in spades. I was available - it fit neatly after a Hallmark movie (Mid-Love Crisis) I was filming in Canada and before my next job - and The Thousand Oaks civic center is a beautiful theater that I took my daughter to when she was little to see plays, so that felt familiar and nostalgic.
With all your TV and film commitments, was the last time you performed on stage the Sam Mendes touring company of Cabaret in 1999 in which Rob Marshall directed you as Sally Bowles?
Yes, it was... I was primarily obligated to a ten month a year TV season, and let's not forget raising a daughter as a single mom. That took my focus for a good 18 years. My daughter was actually a baby on the road with me while I did Cabaret - I was still breast feeding! We have great memories and photos from that time. But it feels like a lifetime ago. I got to work with such talent and that show is just seeped in a dark emotional journey. I was honored to get the opportunity to bring Sally to life.
Will Morticia have as many singing and dancing numbers as Sally Bowles required?
It's definitely not the same intensity. I mean, I always - in any job - put my all into it. So I take my work seriously in that I'm trying to deliver the very best I can on any set, but this show is lighter and the comedy is really at the forefront. Morticia has some nice moments (and I'm learning a proper tango for the first time) but Gomez really leads the story and there are spectacular show highlights in the other roles. It's not Morticia's story in the way that Cabaret follows Sally unraveling.
Have you worked with any of the Addams Family cast or creatives before?
I have not. But wow, am I fortunate. From the producers, to the director, to the musical director, to the entire ensemble - we are all in it together, supportive and working to make it happen in a short amount of time. The other day we were working on a lift where the 'ancestors' lift Morticia into a sort of death march walk and I joked with them that there'd be a prize every night for the dancer that could figure out what I ate for dinner based on how heavy I was that night. We try to keep it light, but everyone is very focused on doing a great job and being ready for opening night.
"The Addams Family" enjoyed a 64-eposode-run on Television in the mid-1960s, as well as subsequent features since. How would you describe the storyline of this 5-Star Theatrical production?
In this iteration, the main focus is on Wednesday, who is in love and is bringing home her boyfriend and his family. It looks at the assumption of normalcy. Who is normal, and who is not, and what that even means. It also looks at marriage and trust and dreams, and it all crashes together as the two families meet with the two young adults hoping desperately that their parents don't mess everything up.
Can Kavli Theatre audiences expect to see your Morticia in a slinky black dress as all have come to know her?
Oh absolutely. I'm hoping "the girls" stay put through all the movement, if you know what I mean.
If you were to submit Morticia (maybe during a trial separation from Gomez) on a dating website, what qualities of hers would you include?
Loyal, passionate, sexy - favorite date night would be watching Hitchcock in a Cemetery.
What character flaws would you definitely omit?
She doesn't have any, ha ha - if you ask her!
You attended The American Conservatory Theatre in San Francisco. Is there one invaluable lesson that you apply to all your acting gigs?
Well, it was a short but powerful time in my life. Annette Benning was my teacher there. In general, I'd say the takeaways that stick are: listening, doing the homework, being prepared. It was an influential moment in my life also because it is when I first opened up to my parents about the abuse I'd suffered as a child. That strength somehow came out of the work and support going on in that acting class.
What was your initial reaction to finding out your image draped only in Superman's cape was the most downloaded in 1995?
Honestly, it was so long ago... we were still using that dial tone connection, we barely knew what the internet was. I never took that seriously and always thought it had more to do with the cape than me.
What do you remember of your auditions for the role of your award-winning role of Susan Mayer in "Desperate Housewives"?
I remember it being a good audition. When I walked out, I felt I had nothing to regret and that if I didn't get it, it wasn't because I gave a bad audition - and actors don't always feel that way. There are plenty of times you might think, "Oh, if I had just done it like this," but that day, thankfully and for whatever reason, I had a good audition and I just felt secure in that. Never did anyone predict how much that show would blow up. It was a once in a lifetime opportunity.
What's in the near future for Teri Hatcher?
I'm going to continue writing stand up... which I began last year being a part of the Showtime special "Funny Women of a Certain Age." Developing TV with a few specific execs. And I'm looking for that next job.
Thank you again, Teri! I look forward to meeting your Morticia.
Thank you.
For tickets to the live performances of The Addams Family through October 23, 2022' click on the button below:

Related Stories
From This Author - Gil Kaan
      Gil Kaan, a former Managing Editor of the now-defunct Genre magazine, has had the privilege of photographing and interviewing some major divas of film, television, and stage in... (read more about this author)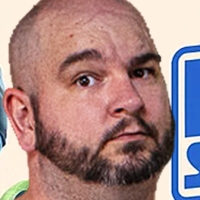 Interview: Chatting With Russall S. Beattie On THE EMPIRE STRIPS BACK At Montalban Theatre

November 28, 2022

The U.S. tour of the hit Star Wars burlesque parody The Empire Strips Back has begun previews at the Montalban theatre, with opening night on November 30, 2022. This unique show is best described by its creator Russall S. Beattie who let me beam into his creative brain a little.
---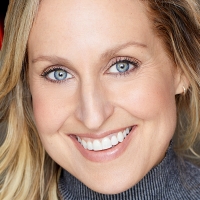 Interview: Annie Sertich Finds A NIGHT OF FAMILY & A Creative Home At The Groundlings

November 23, 2022

Adding to their already extensive line-up of impro shows, The Groundlings will be presenting A Night of Family for one-night only December 5, 2022. This show features Main Company member Annie Sertich with three Groundlings alumni Tim Bagley, Michael Hitchcock and Mindy Sterling. I got a chance to pick Annie's creative mind, a long-time Groundling.
---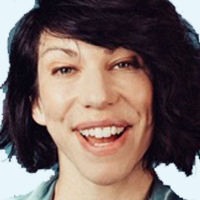 Interview: Jessica Pohly's Always Dancin' & Improv-vin' In & Out of A COZY WINTER CABIN

November 23, 2022

The Groundlings brand new Friday/Saturday holiday show Groundlings Cozy Winter Cabin opens December 2, 2022. Chris Eckert directs Main Company members Sam Desurra, Chris Kleckner, Laird Macintosh, Karen Maruyama, Jessica Pohly, Jay Renshaw and Annie Sertich. Jessica very pleasantly surprised me with her quick responses to my queries.
---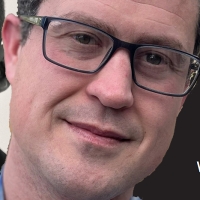 Interview: Director Andrew Neisler Making Sense In The Story Of MINDPLAY

November 21, 2022

The Geffen Playhouse is world premiering mentalist Vinny DePonto's latest show Mindplay. The run (already started) plays through December 18, 2022. I got the chance to chat with Vinny's long-time collaborator director Andrew Neisler.
---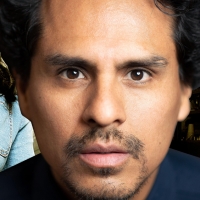 Interview: Making Great Sandwiches Makes for a Great Life for CLYDE'S Reza Salazar

November 15, 2022

Clyde's, the latest work of two-time Pulitzer Prize winner Lynn Nottage, just opened at the Mark Taper Forum November 15, 2022. Clyde's centers around a truck stop (Clyde's) staffed by rehabilitating ex-cons. Kate Whoriskey directs the cast of Kevin Kenerly, Tamberla Perry, Reza Salazar, Nedra Snipes and Garrett Young. Reza managed to squeeze out some time in between rehearsals to answer a few of my queries.
---