Latest News on Alonzo Bodden
Alonzo Bodden News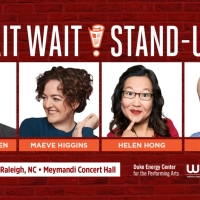 WAIT WAIT Stand-Up Tour Coming To Duke Energy Center For The Performing Arts December 15
by A.A. Cristi - Oct 3, 2022
Wait Wait...Don't Tell Me! has launched a stand-up comedy tour! This fall, NPR's weekly hour-long quiz program will be traveling to ten cities across the U.S. for nights of stand-up comedy featuring Wait Wait's funniest panelists.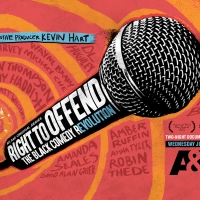 A&E To Premiere THE RIGHT TO OFFEND Two-Part Documentary
by Michael Major - May 24, 2022
A&E Network will premiere the new two-part documentary event "Right to Offend: The Black Comedy Revolution" exploring the progression of Black comedy and the comedians who have used pointed humor to expose, challenge and ridicule society's injustices and to articulate the Black experience in America.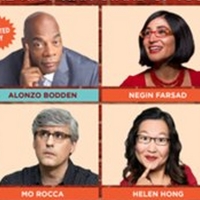 THE WAIT WAIT STAND UP TOUR Comes to Paramount Theatre, June 25
by A.A. Cristi - May 2, 2022
Colorado Public Radio presents THE WAIT WAIT STAND-UP TOUR coming to Paramount Theatre in Denver on Saturday, June 25th at 7:00pm. Find out how to get tickets and more.
Alonzo Bodden Comes to Comedy Works South This Month
by Stephi Wild - Feb 15, 2022
A regular panel member on NPR's Wait Wait...Don't Tell Me, Alonzo Bodden has been making audiences around the country laugh for more than 20 years. 
THE HOLIDAY DREAM SHOW for the Midnight Mission Charity Comedy Show Fundraiser Announced
by Gigi Gervais - Dec 2, 2021
Producers Jimmy Shin and April Weber team up to raise money this holiday season for The Midnight Mission at The Hollywood Improv, 8162 Melrose Avenue. The event will include a cocktail networking hour with red carpet, a comedy show featuring well known headliners, & an opportunity to purchase raffle tickets & donate to the mission.
CANCEL THIS COMEDY TOUR With Alonzo Bodden, Tammy Pescatelli and Mitch Fatel is Coming to MPAC
by Chloe Rabinowitz - Oct 26, 2021
Outspoken and un-cancelable veteran comedians, Alonzo Bodden, Mitch Fatel and Tammy Pescatelli  take on cancel culture without politics, race or religion getting in the way when the Cancel this Comedy Tour comes to Mayo Performing Arts Center on Friday, November 12 at 8 pm. Tickets are $29-$49.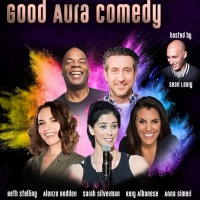 Sarah Silverman, Alonzo Bodden and More to Take Part in GOOD AURA COMEDY
by Chloe Rabinowitz - Aug 9, 2021
Cinelounge Outdoors will present the first in a series of live, occasional comedy events called Good Aura Comedy on Wednesday, August 18, 2021. Doors open at 7:00 p.m. Two-hour show begins at 8:00 p.m. Host Sean Leary presents Sarah Silverman, Alonzo Bodden, Beth Stelling, Rory Albanese, Anna Simeri.
Virtual Theatre Today: Thursday, April 1- with Matt Doyle, John Kander, and More!
by Nicole Rosky - Apr 1, 2021
Today (April 1) in live streaming: it's Game Night on Stars in the House, Matt Doyle visits Backstage Live and more!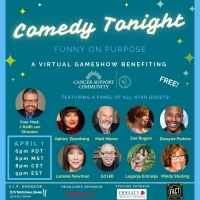 FUNNY ON PURPOSE April Fools' Comedy Show Announced
by A.A. Cristi - Mar 30, 2021
This hilarious recurring virtual comedy gameshow is hosted by J. Keith van Straaten, and features two teams of very funny people playing games like Any Word But the Word, Quick Draw, Whose Truths, and Scramble.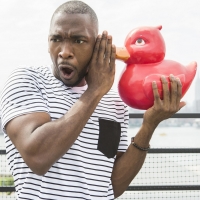 Jay Pharoah Joins The All Star Virtual Comedy Fundraiser COMICS STAND UP FOR ANTON & MARI
by A.A. Cristi - Feb 18, 2021
Saturday Night Live alum, actor and comedian Jay Pharoah will join some of the top names in comedy for the upcoming All Star Zoom Comedy Fundraiser: Comics Stand Up For Anton & Mari, in support of their friends, Emmy-winning commercial producer Anton Maillie and his wife Mari Fuentes and their battle with ALS.