Photo Flash: Opening Night of HOTELMOTEL at The Gershwin Hotel
The Amoralists are proud to present HotelMotel, a site-specific theatrical event featuring the New York Premiere of Animals and Plants, written and directed by Obie Award-winner Adam Rapp, and the World Premiere of Pink Knees on Pale Skin, written and directed by Derek Ahonen. HotelMotel began Off-Broadway performances on August 4, and continues to run through August 29 at The Gershwin Hotel, located at 7 East 27 Street between Madison & Fifth Avenues in New York City.
Performances are Wednesdays - Saturdays and Mondays at 7pm, and Saturdays and Sundays at 2pm. Tickets are $60 and can be purchased on the web at http://www.SmartTix.com or by calling 212-868-4444. No one under 17 will be admitted. For more information visit http://www.TheAmoralists.com.
Check in to a double feature at HotelMotel for The Amoralists' most penetrating theatrical experience yet. Explore betrayal, redemption, and the human need to be close to someone else - even for a fleeting moment. With only 20 audience members at each performance, nothing you have ever seen can prepare you for this epic experience of intimacy. The Amoralists. HotelMotel. Check in.

Animals and Plants - On the night of a terrible blizzard, two drug runners are snowbound in a cheap motel room at the foot of the Appalachian Mountains. As they wait for their connection, they are visited by a mysterious young woman who may or may not figure into their future. While the snow mounts and the night slips into darkness, the money disappears, a long-time friendship is tested, and all three of their lives will be changed forever.
Adam Rapp is a novelist, filmmaker and an Obie Award-winning playwright and director. He is the author of numerous plays, including The Metal Children, Nocturne, Faster, Hallway Trilogy, Finer Noble Gases (2006 Edinburgh Fringe First Award), Stone Cold Dead Serious, Blackbird, Gompers, Essential Self-Defense and Red Light Winter (Obie Award), which was named a finalist for the Pulitzer Prize. Rapp is the author of the novel, The Year Of Endless Sorrows, and the graphic novel, Ball-Peen Hammer. Rapp's playwriting honors include The Helen Merrill Award, The 2006 Princess Grace Statue, a Lucille Lortel Playwright's Fellowship and The Benjamin H. Danks Award from the American Academy of Arts and Letters. He wrote and directed the films Winter Passing and Blackbird. In the fall he will begin pre-production for the film version of Red Light Winter, which he is directing for Scott Rudin Productions. "[Rapp] is a gifted storyteller. He makes demands on his audience, and he rewards its close attention with depth and elegance," wrote The New Yorker's John Lahr.
The cast for Animals and Plants features Matthew Pilieci, William Apps, Katie Broad and Brian Mendes.

Pink Knees on Pale Skin - To save their undersexed marriages, The Wyatt and Williams families are meeting with Dr. Sarah, aka The Orgy Counselor. The plan: to participate in an organized orgy held in a discrete hotel room. But on this particular night, Dr. Sarah has designed a self-destructive twist, guaranteed to unleash chaos upon all involved. Pink Knees on Pale Skin is a comedy about orgies gone bad and a drama about marriage and regret.
Derek Ahonen is the resident playwright of The Amoralists Theatre Company. His plays with The Amoralists include The Pied Pipers of the Lower East Side, Happy In The Poorhouse, Bring Us The Head Of Your Daughter, Amerissiah, Pokin The Bears In A Zoo and While Chasing The Fantastic. All plays by Derek Ahonen are published and available through Playscripts, Inc.
The cast for Pink Knees on Pale Skin features Sarah Lemp, Jordan Tisdale, James Kautz, Vanessa Vache, ByRon Anthony, Anna Stromberg and Nick Lawson.

The Amoralists is a theatre company that produces work of no moral judgment. Dedicated to an honest expression of the American condition, our actor driven ensemble explores complex characters of moral ambiguity. Leaving no stone unturned, we plunge the depths of the social, political, spiritual and sexual characteristics of human nature. With hundreds of young companies in the theater community, The Amoralists are doing work that is widely recognized for accomplishing the aforementioned points while simultaneously making it completely accessible to all audiences - whether veteran or inexperienced theatergoers - therefore putting theater at the heart of our community and expanding the possibilities and reaches of the arts. By combining our work's accessibility with its moral ambiguity, we believe that it truly initiates a startling dialogue between artist and audience. Rollicking, rebellious, and raw, our work will go home with you...Boom!

The creative team consists of Alfred Schatz (Set Design), Keith Parham (Lighting Design), Jessica Pabst (Costume Design), Phil Carluzzo (Sound Design), Gretchen Hollis Steinbrunner (Assistant Director - Animals and Plants), Lucas Beck (Assistant Director - Pink Knees on Pale Skin), Jaimie Van Dyke (Stage Manager), Jeremy Chernick (Special Effects), Judy Merrick (Prop Master) and Danica Novgorodoff (Artwork). Cast swings include Selene Beretta, Gretchen Hollis Steinbrunner and David Nash. The production team consists of Shoshona Currier (Producer), Kelcie Beene (Associate Producer), Anthony Francavilla (General Manager), Sean Bauer (Director of Production), Caroline Hendrix (Director of Development) and Seena Hodges (Director of Marketing).

The Amoralists is a critically acclaimed theatre company that was formed in 2006 by actors James Kautz and Matthew Pilieci and playwright/director Derek Ahonen on a car ride to Las Vegas. With a goal of winning $50,000 to start their company, they lost $5,000 and founded The Amoralists regardless. Through its first four seasons The Amoralists has produced thirteen mainstage productions of original work to rave reviews and sold out houses at various venues, including both PS122 and Theatre 80 St. Marks. In November of 2010 the company collaborated with Adam Rapp, garnering critical acclaim for their Off-Broadway NY Premiere of his play, Ghosts In The Cottonwoods. Their play, The Pied Pipers of the Lower East Side, was included in numerous 2009 Top Ten Lists, including Elisabeth Vincentelli's in The New York Post and Adam Feldman's in TimeOut New York.
Photo Credit: Monica Simoes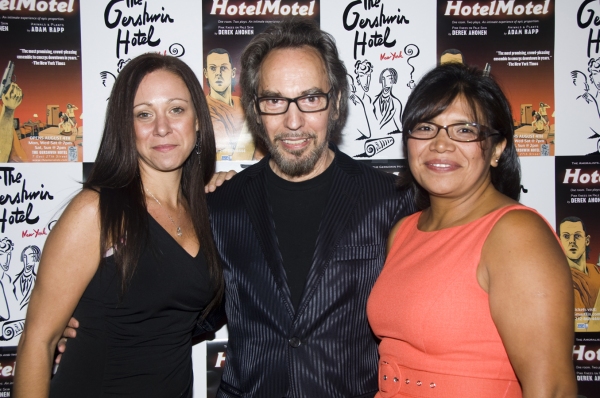 The Gershwin Hotel management staff

Matthew Pilieci, Derek Ahonen and James Kautz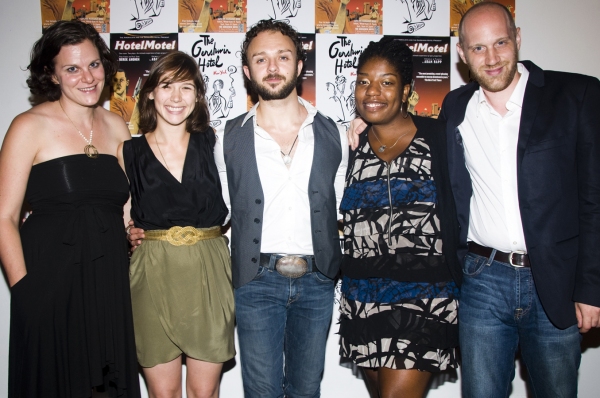 Shoshona Currier, Kelcie Beene, James Kautz, Seena Hodges and Anthony Francavilla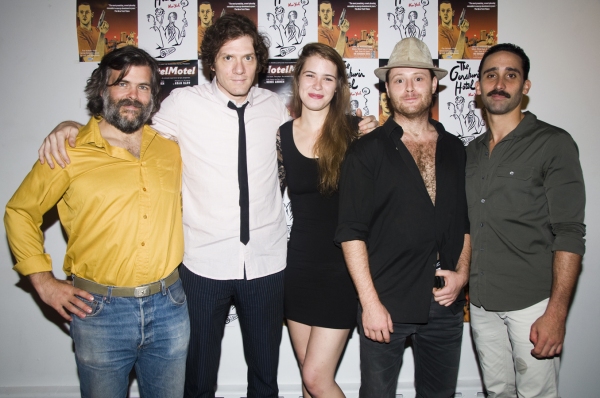 Brian Mendes, Adam Rapp, Katie Broad, William Apps and Matthew Pilieci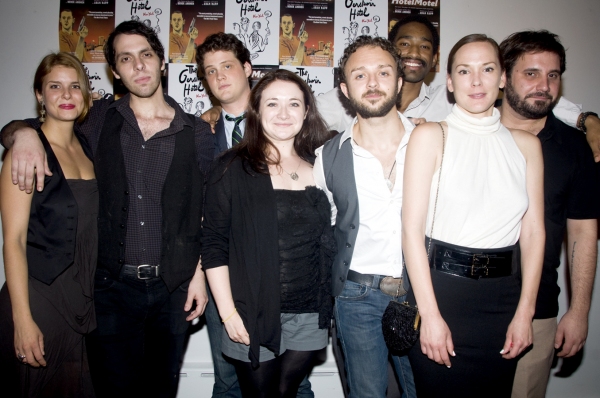 Anna Stromberg, ByRon Anthony, Nick Lawson, Vanessa Vache, James Kautz, Jordan Tisdale, Sarah Lemp and Derek Ahonen

Graham Waterston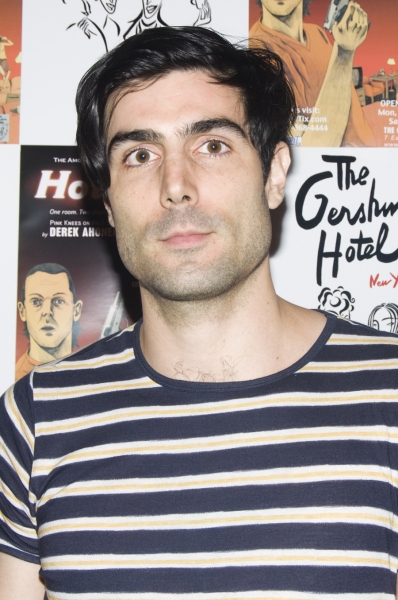 Louis Cancelmi

James Waterston

Michael Cerveris, James Kautz and Sarah Lemp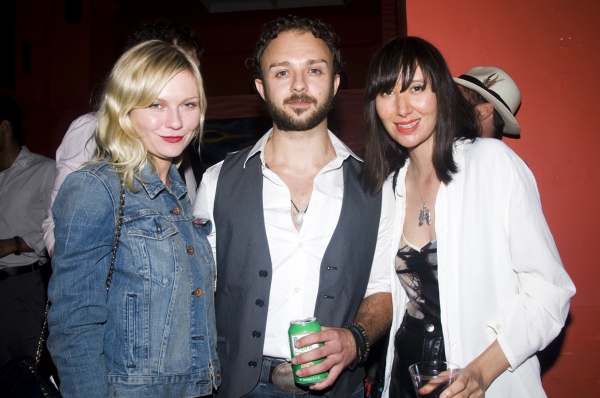 Kirsten Dunst, James Kautz and Karen O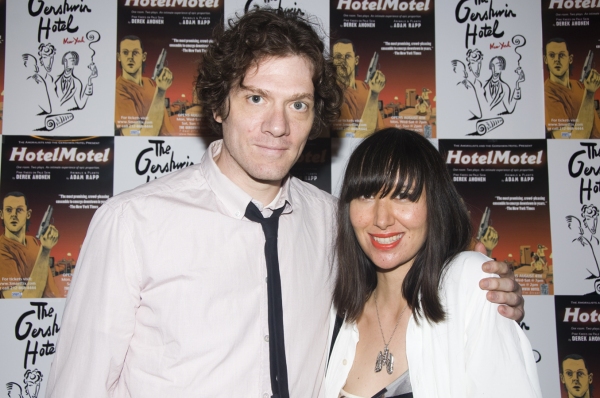 Adam Rapp and Karen O