Latest News on Monica Simoes:
Latest News on Monica Simoes
Monica Simoes News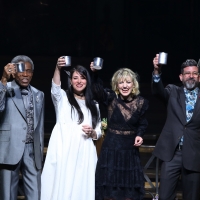 Celebrate World Photography Day with These Throwback Broadway Photos!
by Taylor Brethauer - Aug 19, 2020
Today is World Photography Day! We're looking back at some Broadway memories, thanks to our amazing theatre photographers.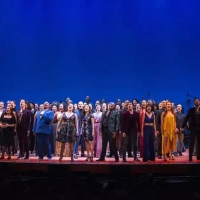 BWW Review: Disney on Broadway 25th Anniversary Concert Livestream Brings Out Broadway's Biggest Stars for a Good Cause
by Kaitlin Milligan - Apr 23, 2020
On Friday, April 17, 3030 BC/EFA presented a livestream of the Disney on Broadway anniversary concert!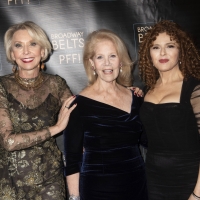 The 10th Annual BROADWAY BELTS FOR PFF! Raised Nearly $400,000
by Chloe Rabinowitz - Mar 5, 2020
The 10th Annual BROADWAY BELTS FOR PFF! honoring 12-time Tony Award-Winning Broadway producer Daryl Roth and hosted by Broadway's Julie Halston (Tootsie, You Can't Take it With You, Sex and the City) took place at the Edison Ballroom, with over 300 guests in attendance.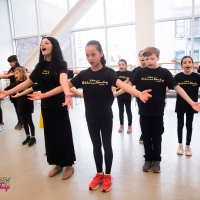 Photo Flash: THE ADDAMS FAMILY Haunts Broadway Workshop
by A.A. Cristi - Feb 12, 2020
On Sunday, February 9th, Broadway Workshop presented an all new pilot production of THE ADDAMS FAMILY Younger@Part, in a new thirty-minute edition. Students in the production had the opportunity to create their roles in a studio setting, which culminated in a presentation at The Ailey Studios. The Studio Workshop program starred a cast of twenty talented young students, and was directed by Cassie Okenka (School of Rock, Wicked), choreographed by Halle Mastroberardino, with musical direction by Sarah Statler, and was produced by Marc Tumminelli and Sarah Glugatch.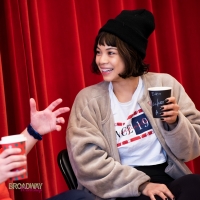 Photo Flash: Eva Noblezada Hosts Broadway Workshop Master Class
by A.A. Cristi - Dec 11, 2019
On Sunday, December 8th, Broadway star Eva Noblezada, taught a one-day master class at Broadway Workshop in New York City.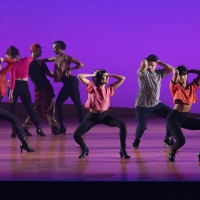 Photo Flash: HAMILTON, AIN'T TOO PROUD, MOULIN ROUGE! and More at RED BUCKET FOLLIES 2019
by Chloe Rabinowitz - Dec 11, 2019
Six weeks of enthusiastic fundraising erupted into two extraordinary performances of lighthearted parodies, inspiring calls-to-action and exceptional dance at this year's Red Bucket Follies. The show, which was performed December 9 and 10, 2019, celebrated the 58 Broadway, Off-Broadway and national touring companies that participated in fall fundraising for Broadway Cares/Equity Fights AIDS.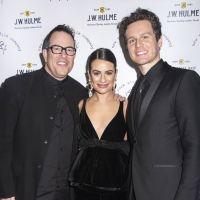 Photo Flash: New York Stage and Film Gala Honors Diana DiMenna and Tom Hulce
by Nicole Rosky - Dec 9, 2019
Just last night, New York Stage and Film celebrated its annual Winter Gala, honoring six-time Tony Award-nominated producer and philanthropist Diana DiMenna, and Academy Award and four-time Golden Globe-nominated and Tony Award-winning actor and producer Tom Hulce. The Winter Gala, a fundraising event to support New York Stage and Film's year-round theater and film development initiatives, was held at The Ziegfeld Ballroom (141 West 54th Street, New York City).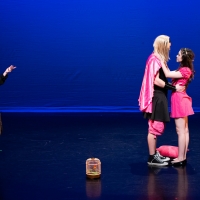 Photo Flash: Take a Look at Broadway Workshop and Project Broadway's Student Edition of HEAD OVER HEELS
by Chloe Rabinowitz - Nov 7, 2019
HEAD OVER HEELS: School Edition was produced by Broadway Workshop and Project Broadway, in conjunction with Broadway Licensing, as the pilot production of the first-ever student edition of the show. 
Photo Flash: Disney On Broadway Celebrates 25 Years And Raises $570,426 For Broadway Cares/Equity Fights AIDS
by A.A. Cristi - Nov 5, 2019
Theater's beloved names and brightest stars joined a sold-out audience in honoring Broadway's most fantastical anniversary at Celebrating 25 Magical Years of Disney on Broadway.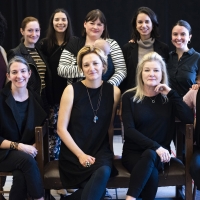 Photo Flash: In Rehearsal with THE HALF-LIFE OF MARIE CURIE
by Julie Musbach - Oct 22, 2019
Get a peek inside rehearsals for the world premiere of The Half-Life of Marie Curie
Monica Simoes Videos
BWW TV: Idina Menzel Talks Tour, WICKED, Broadway, GLEE & More
by Robert Diamond - Oct 23, 2010
On October 13, Broadway and GLEE star Idina Menzel, hosted a 'Twitter meeting' to promote her concert tour at Joe's Pub. During the meeting, she revealed that she heads into the studio next week to begin work on a new album that will feature mostly original music, but also some standards to be recorded with a full orchestra. No specific song titles or release plans were revealed. BroadwayWorld was on hand for the conversation and brings you footage below.