Latest News on Nick Lawson
Stage Credits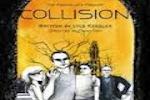 Collision
  [Off-Broadway]
The Amoralists Theatre Company Production, 2013
Bromley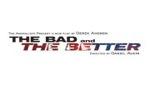 The Bad and the Better
  [Off-Broadway]
The Amoralists Production, 2012
Scotty
Nick Lawson News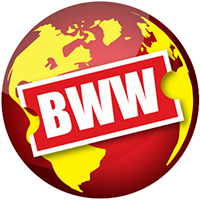 Austin Shakespeare Presents SENSE AND SENSIBILITY
by Stephi Wild - Oct 18, 2022
Austin Shakespeare will bring Jane Austen's clever and comedic Sense and Sensibility to the Long Center's intimate Rollins Theatre Nov. 11 to 27.
AS YOU LIKE IT Opens At The Classic Theatre
by A.A. Cristi - Aug 23, 2021
The Classic Theatre of San Antonio by William Shakespeare presents AS YOU LIKE IT, directed by Nick Lawson running September 9 – 26, 2021 at San Antonio Botanical Garden.
BWW Review: MISS BENNET: CHRISTMAS AT PEMBERLEY at The Classic Theatre Of San Antonio
by Ashley Corbaley - Dec 11, 2018
"It is a truth universally acknowledged, that a single man in possession of a good fortune, must be in want of a wife.' It is with this line that begins Jane Austen's most beloved masterpiece, Pride and Prejudice. A tale of five sisters and their journey of finding love, Austen's novel sincerely and humorously immerses readers into the social expectations of 17th century England. MISS BENNET: CHRISTMAS AT PEMBERLEY is set in 1815, two years after the events of the novel takes place. The Bennet sisters gather for the holidays to reconnect and celebrate at Mr. and Mrs. Darcy's grand estate. However, this time it is the bookish middle sister, Mary, who takes center stage.

BWW Review: MERRY WIVES OF WINDSOR is Good Shakespearean Fun
by Lacey Cannon Gonzales - May 10, 2018
Attending performances at Zilker's Hillside Theatre is always a delight because of the wonderful experience offered. That combined with an entertaining production with laugh out loud antics, makes this perfect outdoor entertainment.
Rattlestick Announces Casting for F*ck!ng Good Plays Festival
by Julie Musbach - May 7, 2018
RATTLESTICK PLAYWRIGHTS THEATER (Daniella Topol, Artistic Director; Annie Middleton, Managing Director) and ROSALIND PRODUCTIONS INC. (Abigail Rose Solomon, Executive Producer) are proud to announce casting for their annual F*CK!NG GOOD PLAYS FESTIVAL, which begins tonight, May 7, 2018 and will run through May 12 at Rattlestick Playwrights Theater.

Austin Shakespeare Opens THE MERRY WIVES OF WINDSOR At Zilker Park
by Julie Musbach - Apr 3, 2018
Austin Shakespeare will transform the Beverly S. Sheffield Zilker Hillside Theater into the world of a classic '50s sitcom for their Free Shakespeare in the Park production of The Merry Wives of Windsor. Produced in collaboration with the City of Austin Parks and Recreation Department for the 34th year, Shakespeare's famous comedy will be performed under the stars from May 3 - May 27 on Thursdays - Sundays at 8 pm, with a preview performance on Wednesday, May 2. Co-directed by artistic director Ann Ciccolella and Gwendolyn Kelso, this year's play will be a nostalgic tribute to shows like "I Love Lucy."

A DOLL'S HOUSE Opens At Classic Theatre!
by A.A. Cristi - Oct 23, 2017
Set in 1950's America with a Mad Men flair, The Classic Theatre's production of A Doll's House written by Henrik Ibsen in 1879, is the modern tragedy that changed theatre forever. It opened the door to realism. So explosive was the message, that a marriage was not sacrosanct, that a man's authority in his home should not go unchallenged, and that the prime duty of anyone was to find out who he or she really is and to become that person, that the play shocked audiences then and still resonates with them today. Sometimes the perfectly presented family and home are not what they seem Sometimes finding your home means finding yourself first.
BWW Review: A CHORUS LINE - TSU's Musical Is Sensational
by Lynn Beaver - Oct 2, 2017
Texas State University's celebrated Department of Theatre and Dance produces game changing musical A CHORUS LINE with sensational style.
Fevered Sleep Bring Dance Piece MEN & GIRLS DANCE To Tate Britain
by Marianka Swain - Jul 4, 2017
London-based arts company Fevered Sleep - described by the Guardian as 'boundary-smashing' -  bring a new version of their highly acclaimed dance piece, 'MEN & GIRLS DANCE' to Tate Britain this summer.  This adapted durational version has been specially re-worked for the gallery.
Fevered Sleep Presents MEN & GIRLS DANCE at The Place
by BWW News Desk - Feb 27, 2017
???????Fevered Sleep produces thought-provoking projects that challenge people to re-think their relationships with each other and with the world.  'MEN & GIRLS DANCE' - which comes to London for the first time this April - is politically charged, dynamic, delightful, and is performed by a cast of five professional male dancers and nine girls aged 8-11 from around London.  With full support of parents, the girls spend two weeks with the company devising and rehearsing the show before the public performances.