Photo Flash: First Look at Trembling Stage's AMERICAN MIDGET at FringeNYC
Paula Vogel
Award winner, Jonathan Yukich's AMERICAN MIDGET will have its New York City debut this month in the 16th annual New York International Fringe Festival. After critically acclaimed productions in Los Angeles and Amsterdam, this theatrical satire is brought to life by Trembling Stage and will be making its home at the Connelly Theater on August 15, 2012. Get a first look at the show in the photos below!The action of the play centers on the mysterious Mr. Much who contrives to convince average Albert that he is a little person, but is he? Join one man's struggle to distinguish reality from delusion in a world far more outlandish, but only slightly more absurd, than our own.Directed by Noah Tuleja, AMERICAN MIDGET features
Aaron Bartz
,
Doug Paulson
,
Rachel Simpson
,
Jared Van Heel
,
Nicol Cole
,
Maria Giarrizzo
and John Bergdahl.Performances are held at the Connelly Theater, 220 East 4th Street (between A & B), Aug. 15 @ 7pm, Aug. 17 @ 7pm, Aug. 18 @ NOON, Aug. 23 @ 9:45pm, and Aug. 24 @ 4:30pm.
For tickets and more information, visit
www.FringeNYC.org
. Jonathan is a playwright whose work is published by Smith & Kraus, Playscripts, Inc., Meriwether Press and Original Works Publishing. His plays have been produced across the United States and in Canada, Australia and Europe. The recipient of a number of awards and honors, including the
Paula Vogel
Award for Playwriting, his plays have been presented and developed by several theatres and conferences, both in New York and regionally. Of late, his adaptation, Frankenstein Unplugged, was published by Eldridge Publishing and released in September. He lives in Connecticut.Based in Newport, RI, Trembling Stage is committed to producing and developing work that will challenge and excite. By revisiting and reinventing past theatrical forms and constantly connecting with new theatrical techniques, we strive to create a vivid, energetic, and highly engaging style for each new production. We strive to explore and develop the relationship between author, actor and director in order to create compelling and visceral works of art. As artists, we are dedicated to theatre as a craft rather than a commodity, to our duty to mentor younger theatre professionals, and in our belief that theatre has the unique ability to be a conduit for humanity's most profound experiences. Photos courtesy Trembling Stage.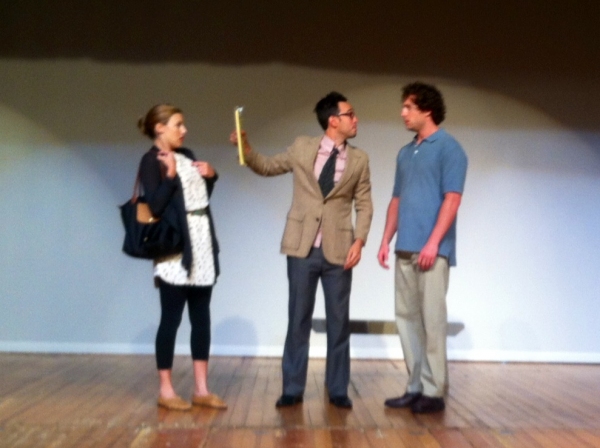 Maria Giarrizzo, Doug Paulson, Jared Van Heel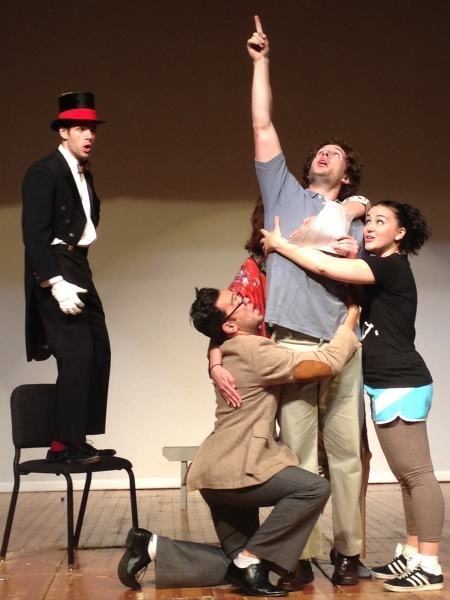 Aaron Bartz, Doug Paulson, Nicol Cole, Jared Van Heel, Rachel Simpson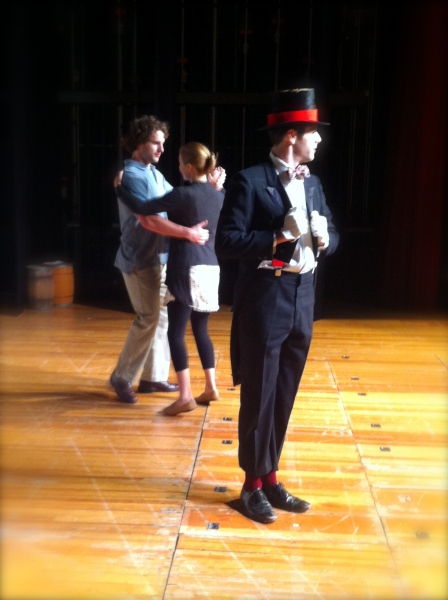 Jared Van Heel, Maria Giarrizzo, Aaron Bartz

Aaron Bartz, Jared Van Heel, Nicol Cole

Aaron Bartz, Jared Van Heel, Nicol Cole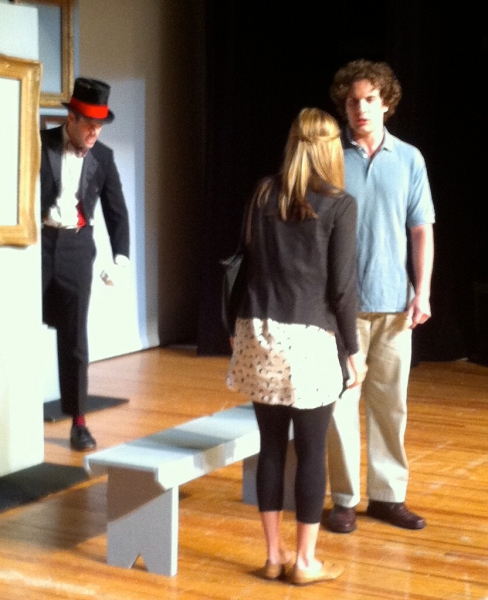 Aaron Bartz, Maria Giarrizzo, Jared Van Heel